Top African restaurants in Germany: Africans in Germany looking for an experience of African cooking just to feel like home need to check out these amazing restaurants. All of them are black-owned!! Here's a list of the best African restaurants for African cuisines in Germany:
READ ALSO: Winner of the Best African Restaurant in Germany at the African Community in Germany
24 Diner African Restaurant
24 Diner African Restaurant founded by Mary Ikhuoria won Best African Gastronomy – Restaurant/Caterer Award at the AFRONEWS – Ortel Mobile African Community in Germany Awards 2022.
The restaurant located in Osnabruck offers different types of African cuisine.
During the Covid-19 pandemic, 24 Diner African Restaurant and catering services expanded with a delivery service via Lieferando order service.
Read more: 24 Diner African Restaurant wins Best African Gastronomy – Restaurant, Caterer in Germany at AFRONEWS – Ortel Mobile African Community in Germany Awards 2022

Pan African
The Pan African is a restaurant in Berlin owned by Frank Anyangbe. The menu offers freshly prepared vegan, vegetarian and meat products. There is a food a selection of African wines, Beers, soft drinks and cocktails.
Opening times are between Tuesday -Sunday from 4PM -10PM. The restaurant also does take-aways for those in a hurry or on the run, or if you just need to enjoy your meal at home.
The eatery also does deliveries and has been operational despite the current pandemic. They also offer catering services!!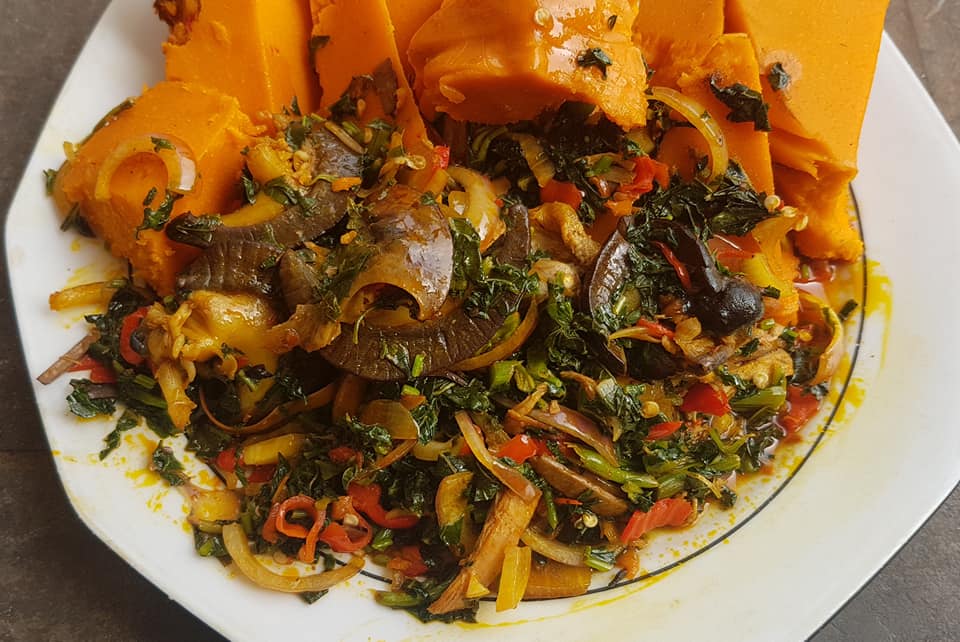 Ebe Ano
Ebe Ano is a Nigerian restaurant in Berlin Wilmersdorf. For Nigerians in Germany living in Berlin, this is an amazing place for you to try out some amazing Nigerian food and have that taste of home.
The restaurant serves authentic, specially Nigerian and West African dishes. You can also rent out the location for birthday parties, graduations ceremonies etc. The eatery also allows you to order out the catering for private celebrations.
READ ALSO: AFRONEWS AWARDS Gala Night 2023 date ANNOUNCED!!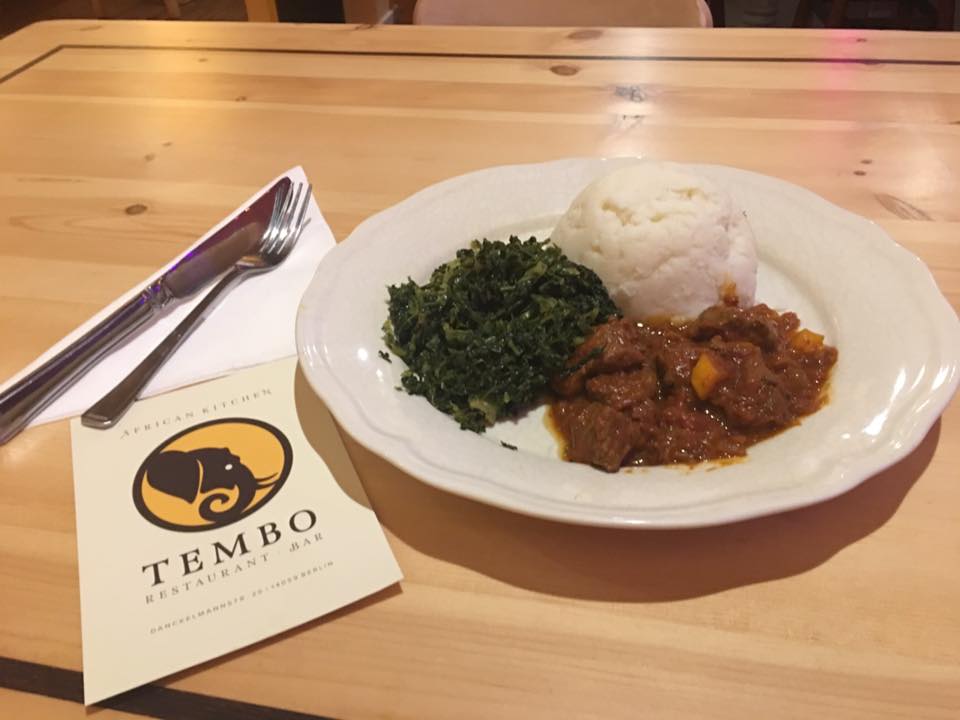 Tembo African Restaurant and Bar
Tembo African Restaurant by Sharifa Muthoni Wangari in Charlottenburg, Berlin is a great East African Restaurant in Germany owned by a kenyan.
Tembo Restaurant Bar serves East African cuisines, with meal like Ugali, beef and fried fish, you're sure to feel like you're home.
The African restaurant has even hosted Kenyan BBC anchor Larry Madowo.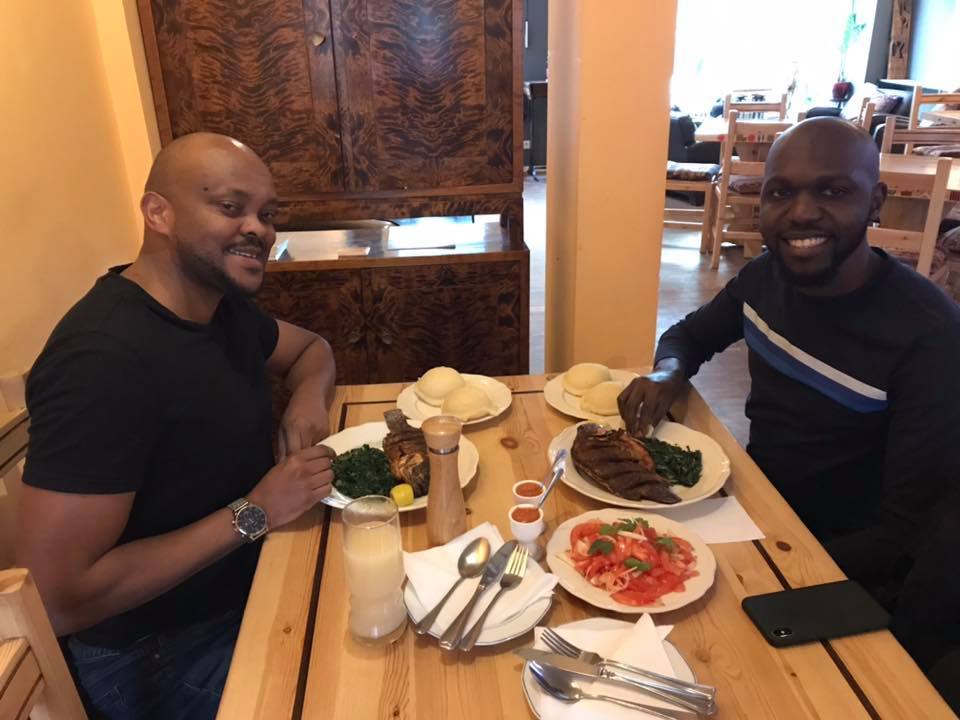 Afro-Restaurant Bantou Village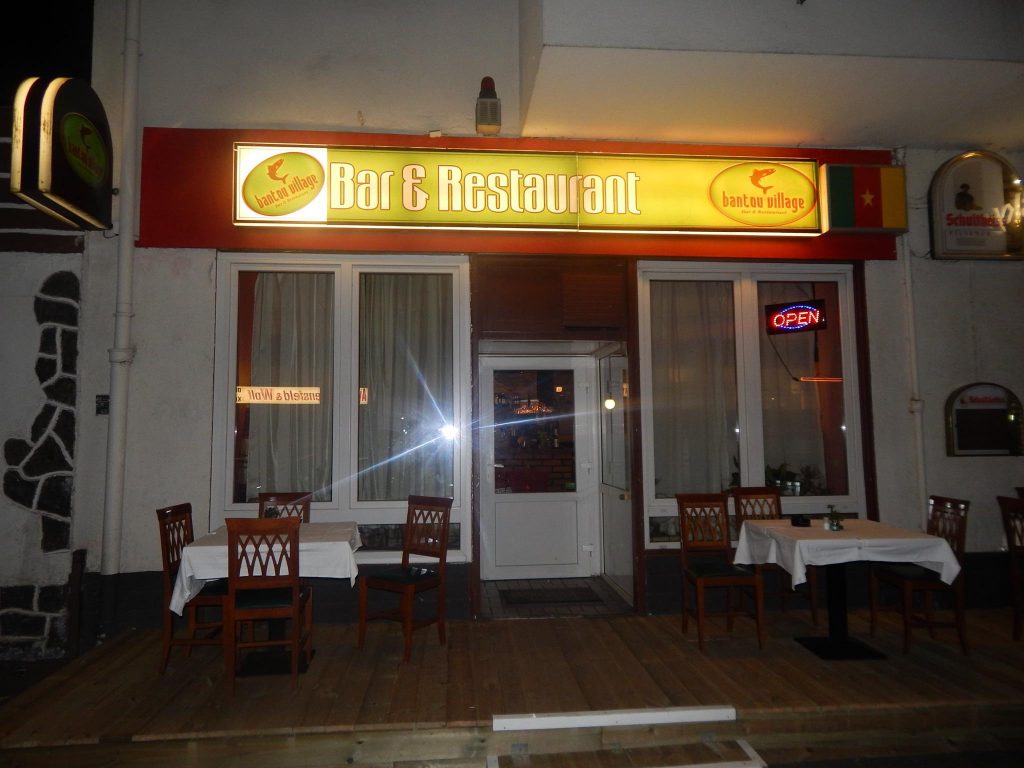 The African restaurant Bantou Village is a Cameroonian restaurant located in Kameruner Straße in Wedding, Berlin-Wedding that focuses on African culture.
The word "Bantou" means nothing else: solidarity and belonging. The owner, Suzanne Saitz, sees her restaurant as a medium that aims to encourage encounters between different people from different cultures.
The restaurant gives you options for all prices and allows you to taste the finest of African cuisine. It prides itself on fresh and traditional recipes. These include spicy soups, grilled fish, lamb and beef as well as finger foods.
All meals are accompanied by fried plantain with every main course!!
RELATED ARTICLES: Meet Gillian Lwangu Piroth, the Kenyan lady who founded the first African cookery school in Germany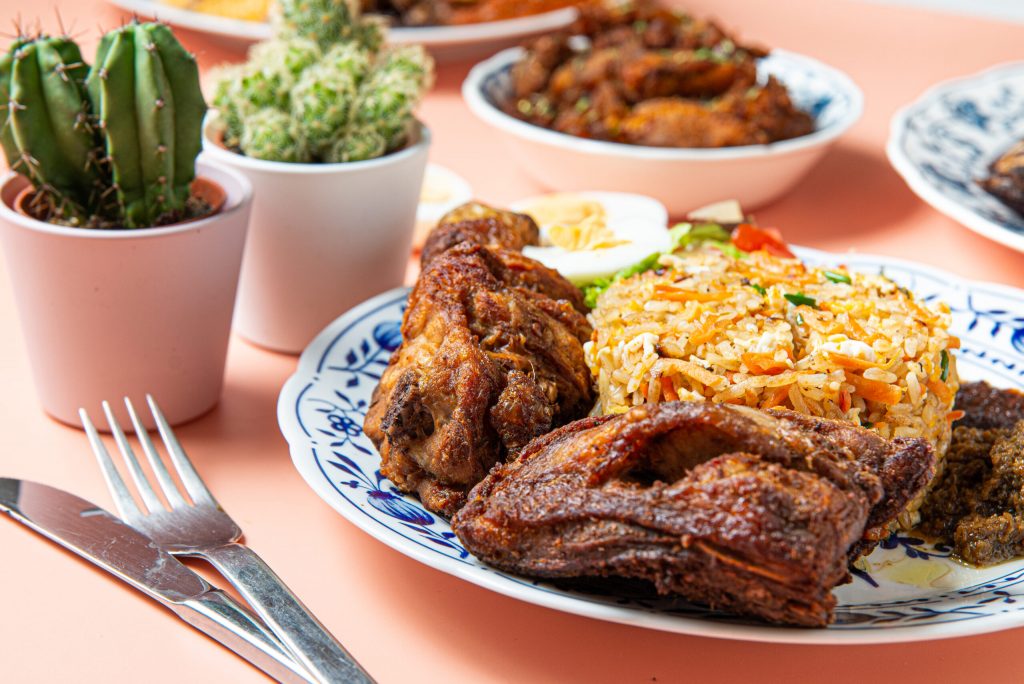 Hotel Restaurant Haus Mühlenbrock
The Hotel Restaurant Haus Mühlenbrock in Schermbeck serves delicious African foods and is a place where one has a feeling of coming home. The decorations remind guests of being somewhere in Kenya.
It was founded by Carol Waithira Mühlenbrock, originally from Kenya. She cooks and serves authentic Kenyan food by combining modern and traditional methods.
The Restaurant Hotel Haus Mühlenbrock is a place to enjoy mainly Kenyan food including the famous nyama choma (Kenyan BBQ).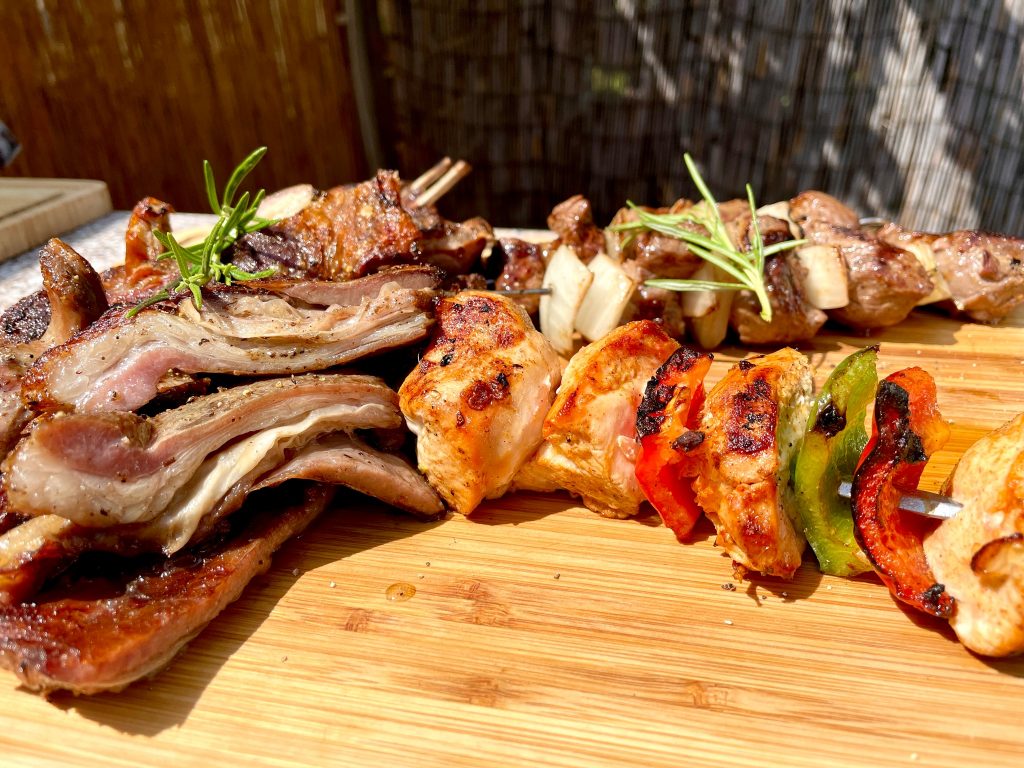 Read more: Haus Mühlenbrock nominated Best African Gastronomy – Restaurant, Caterer in Germany at AFRONEWS – Ortel Mobile African Community in Germany Awards 2022
African Dishes
African Dishes in Osnabrück, offers dishes from Rwanda, Uganda, Congo, Burundi, Tanzania and Kenya. They aim to promote German-African understanding through sharing a common African meal.
Everything prepared at African Dishes is authentic and only fresh, healthy ingredients end up on the plate or the traditional bowl made of pumpkin. They currently offer catering with delivery and live cooking in the food truck.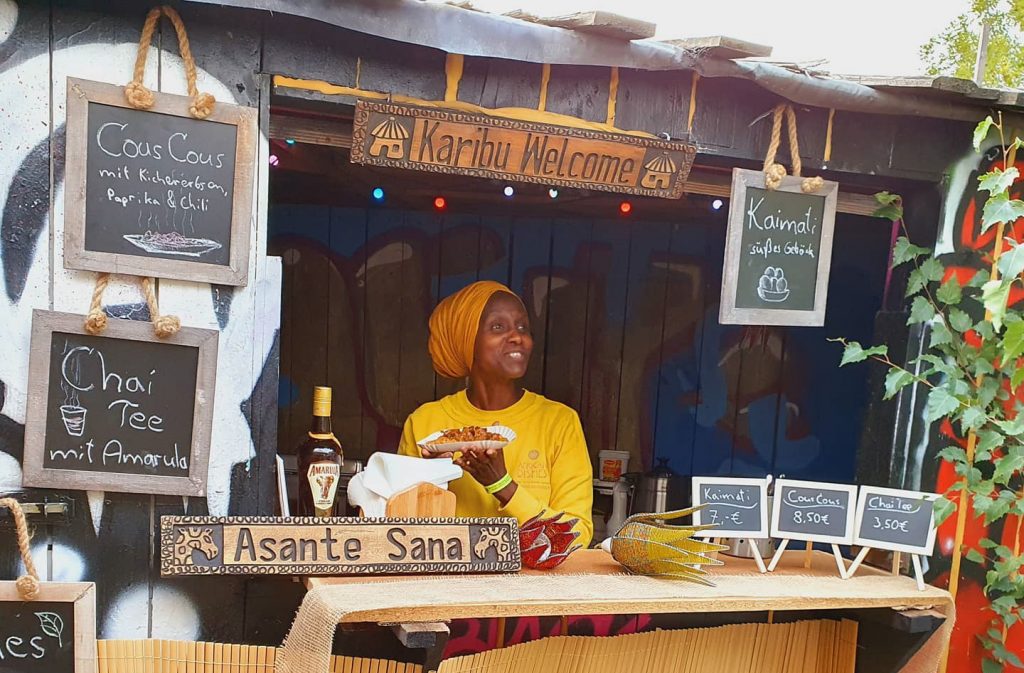 Read more>>> Helen Nintemann nominated Best African Gastronomy, Restaurant, Caterer in Germany at African Community in Germany Awards 2022
Afropot Berlin
Afropot Berlin in Kreuzberg offers African meals with an option of pickup or delivery. The restaurant thrives on leaving you with memories of Africa or to introduce you to Africa for the experience of the rich tastes of the continent.
It is a street kitchen that serves rice dishes, other African Meals; soups and sauces.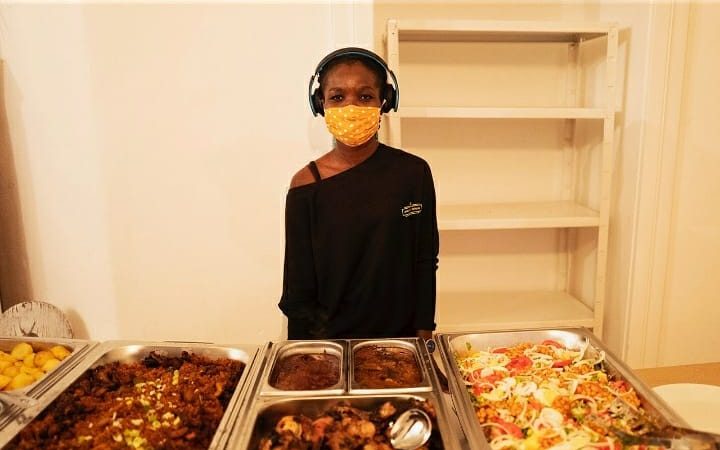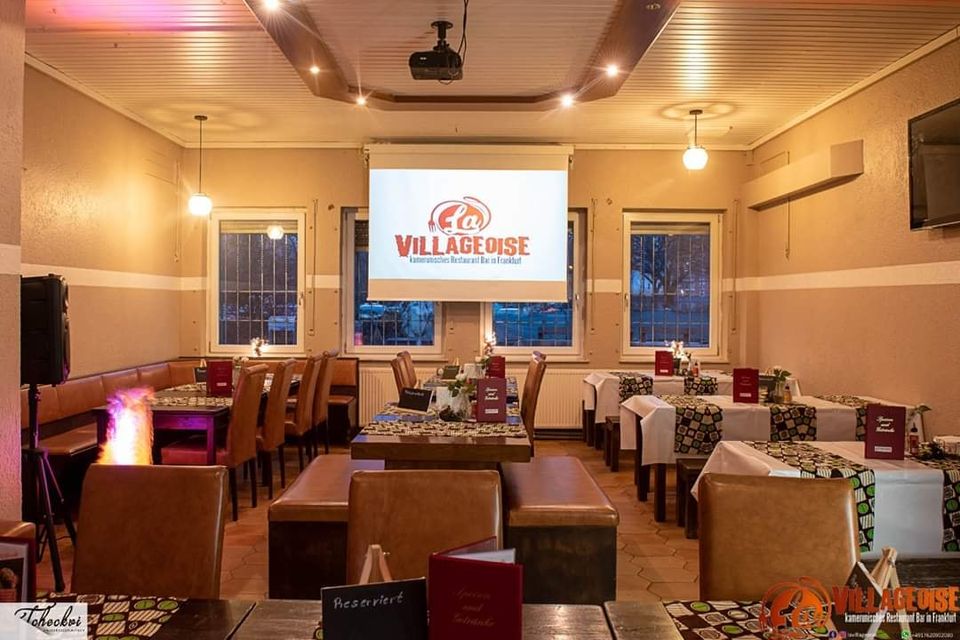 La Villageoise
La Villageoise in Frankfurt is a Cameroonian Barbecue spot that definitely has the hearts of many. The restaurant boasts an outside siting area that can be used to host events, parties, birthdays and so much more.
The restaurant offers the option of take-aways should you want to dine at home or elsewhere. It is also the best place for a romantic dinner with a loved one to rekindle the heart.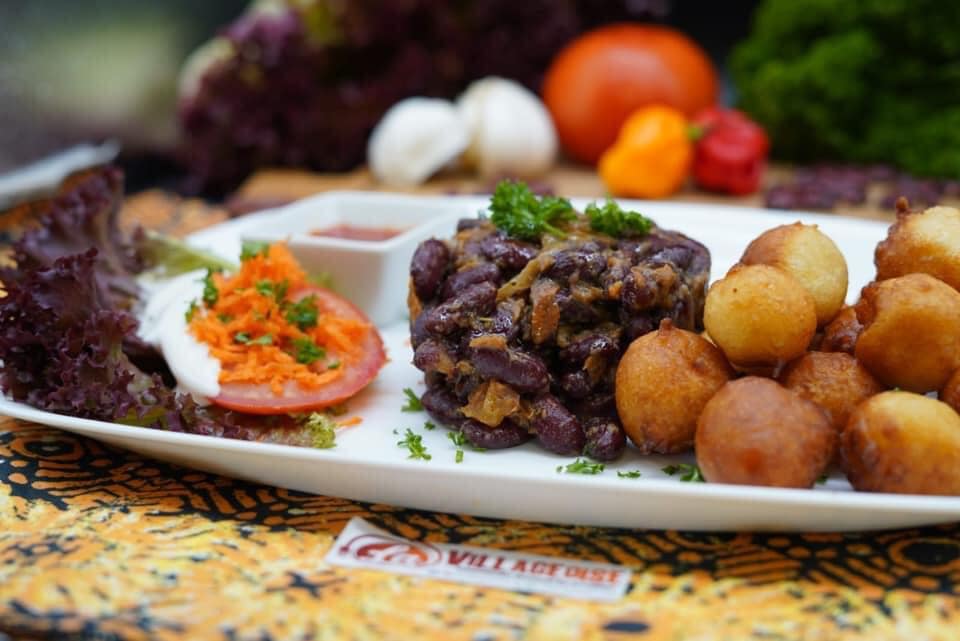 Jambo African Dishes
Leah Mugure Dittmann is the flavour behind Jambo African Dishes. She is based in Wetersadt, where she runs three food trucks. Having realised that Germans love and treasure the African culture, she has been able to prepare different foods from different African cultures.
Leah travels to different festivals where she brings the African culture to people through food. The food trucks are capable of serving three hundred people for lunch three times a week.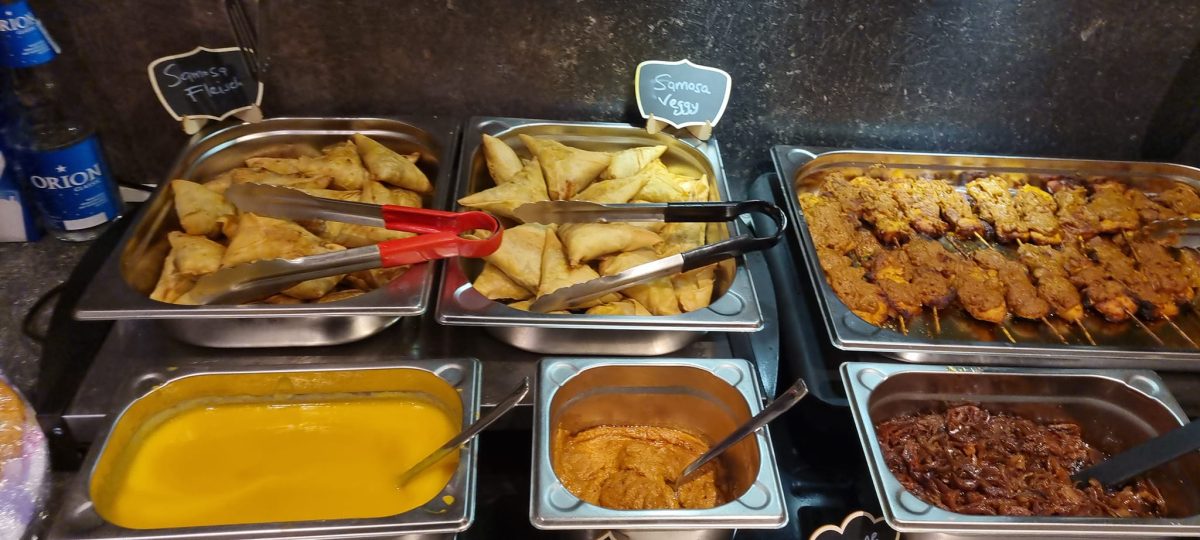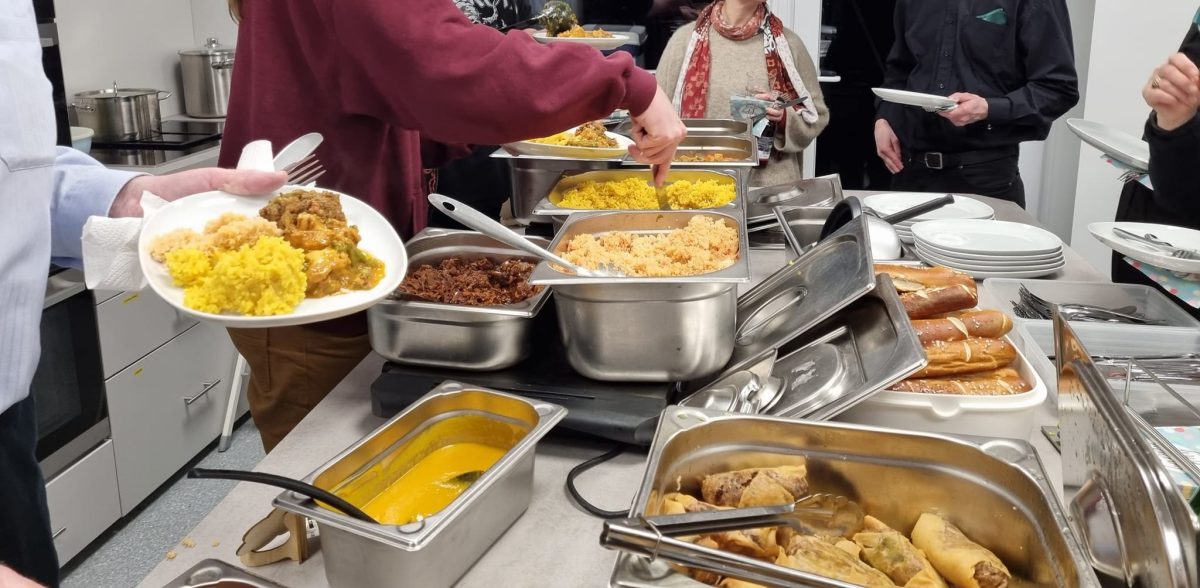 Read more>>> Jambo African Dishes nominated for Best African Gastronomy – Restaurant, Caterer in Germany at the AFRONEWS – Ortel Mobile African Community in Germany Awards 2022
My Ethnic Cooking and Catering
My Ethnic Cooking and Catering's flagship product is the online cooking classes. These classes are available for those who prefer to cook in the comfort of their own kitchens.
Participants learn to cook new dishes with step-by-step instruction with the help of a dedicated cooking instructor. They also communicate with their fellow participants, sharing learning as they progress together.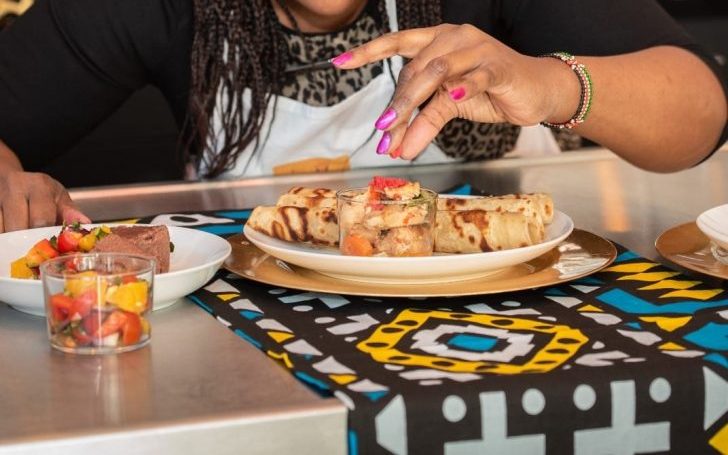 Read more>>> My Ethnic Cooking and Catering nominated Best African Gastronomy, Restaurant, Caterer in Germany at AFRONEWS – Ortel Mobile African Community in Germany Awards 2022
Horizon Flavours
Horizon flavours restaurant in Karlsruhe. The restaurant provides daily balanced and classic meals that have an enticing aroma. They pride themselves in quality, aroma to the food graced with a superb environment.
Upon request the restaurant provides home services and are readily available to cater for small and large scale events such as weddings, seminars, meetings, birthdays etc.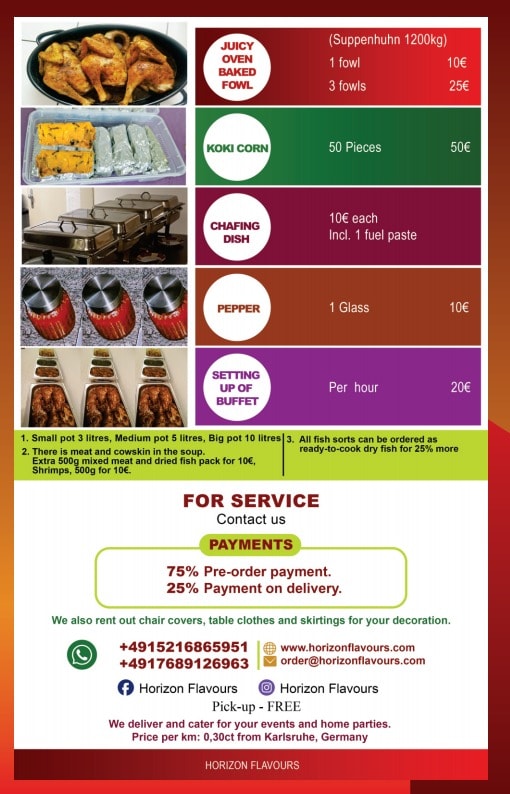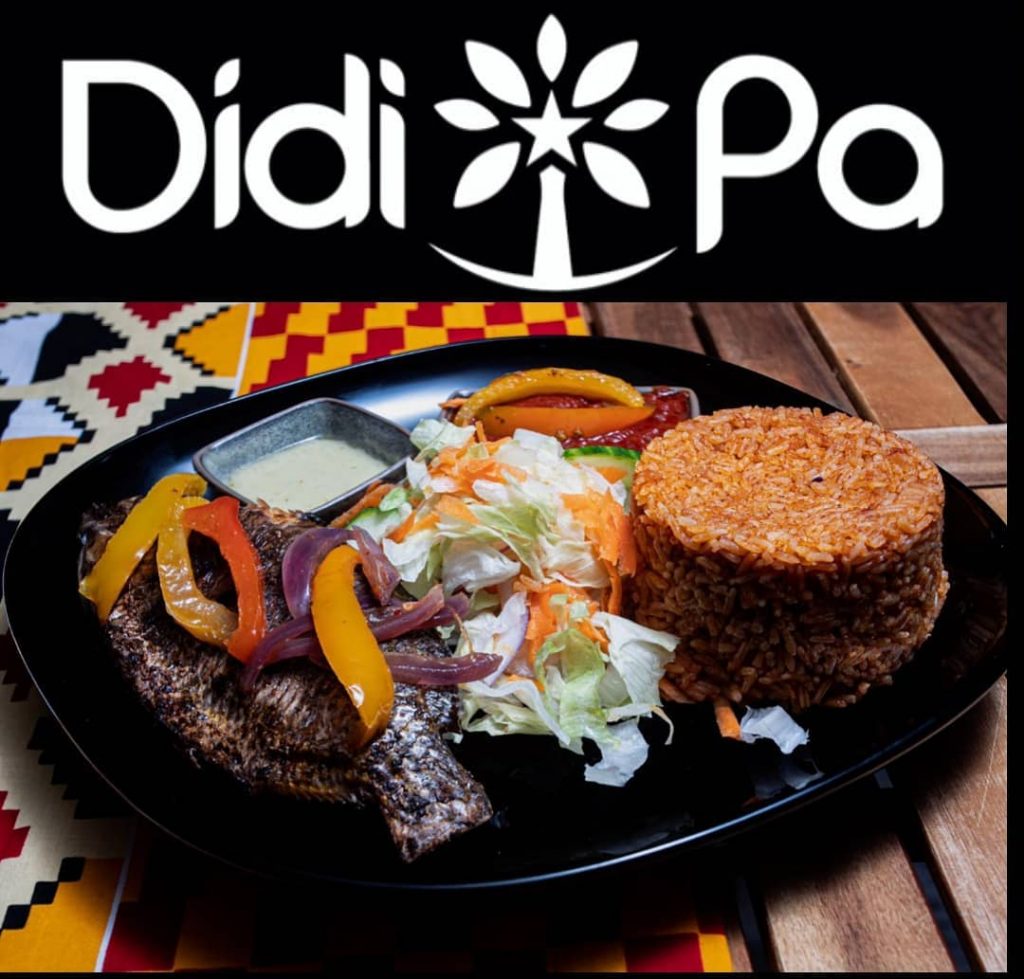 Didi Pa Berlin
Didi Pa originates from the Ghanaian Twi language and translates to 'eat well'Come and experience the truly authentic taste of West-African cuisine in the heart of Berlin-Neukölln.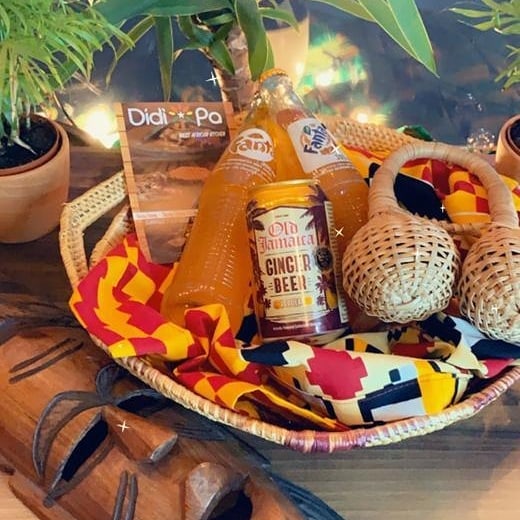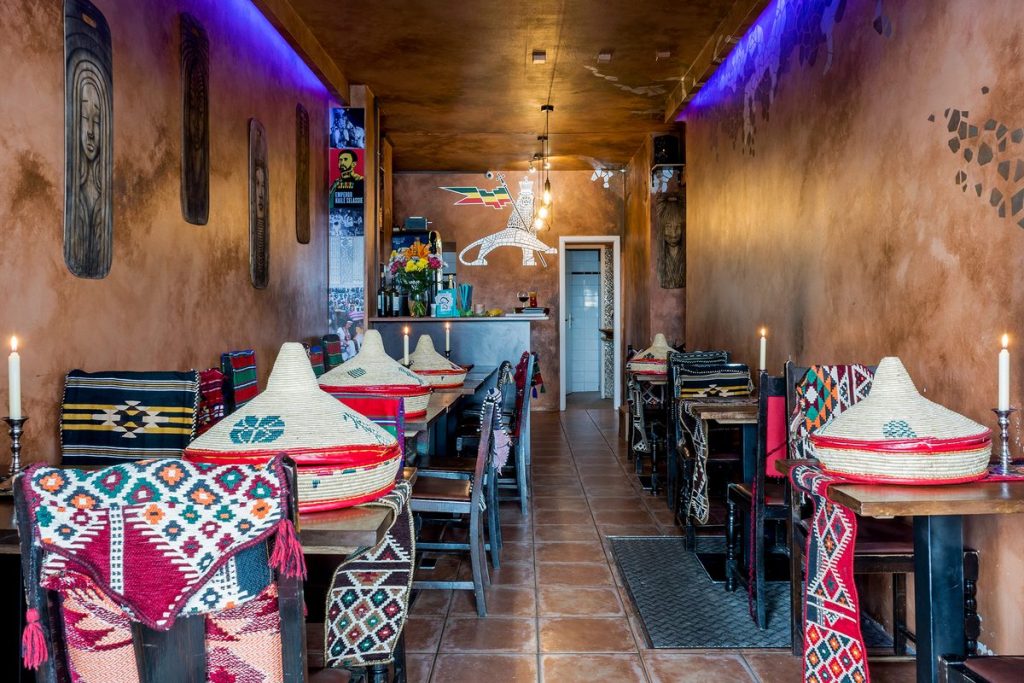 Lalibela Berlin
Lalibela Berlin is an Ethiopian restaurant that let's you immerse yourself in the culinary worlds of Ethiopia while being in Berlin. It offers Ethiopian Food & Drinks.
The restaurant is also offers vegan options that will have you licking lips an staying healthy.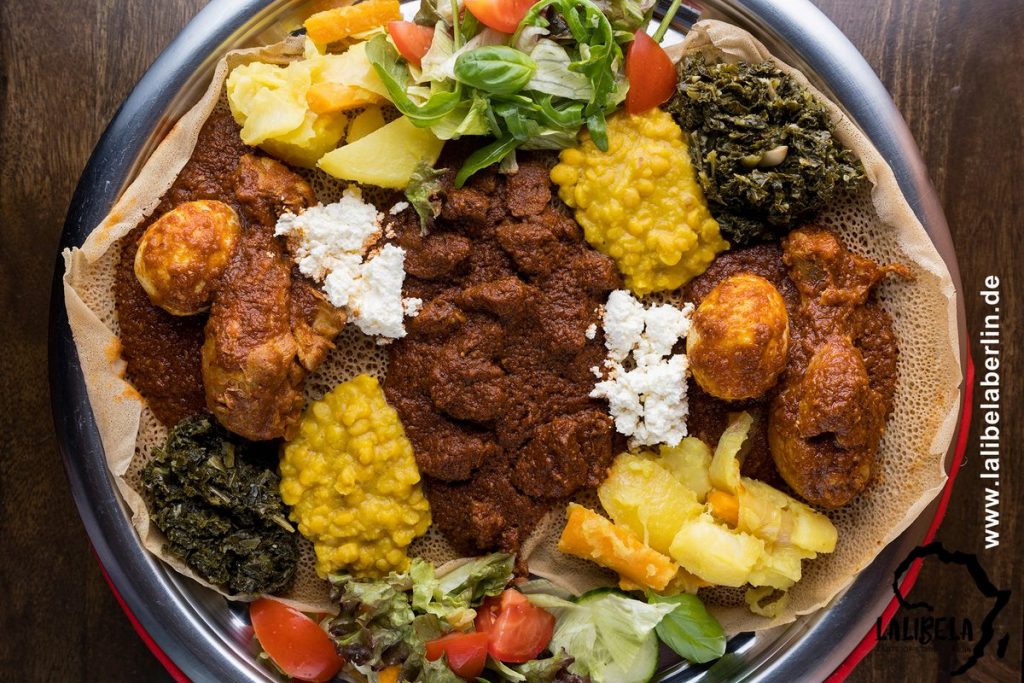 Senegambia African Imbiss
Also known as Senegambia Berlin, this restaurant in Berlin offers West African dishes and you can eat-in or take-out.
If you haven't been here to eat some homemade Senegalese/Gambian food, make plans to go, because it's always a hit meal.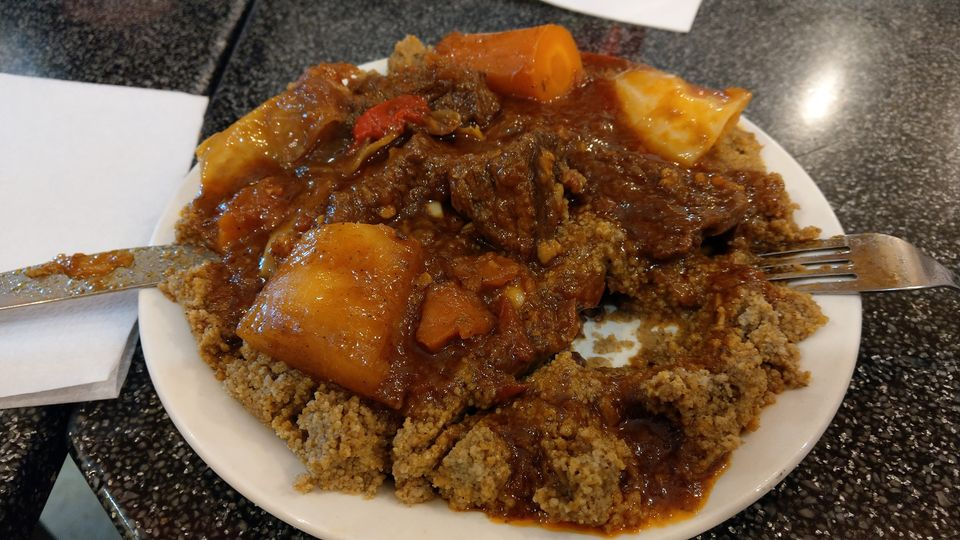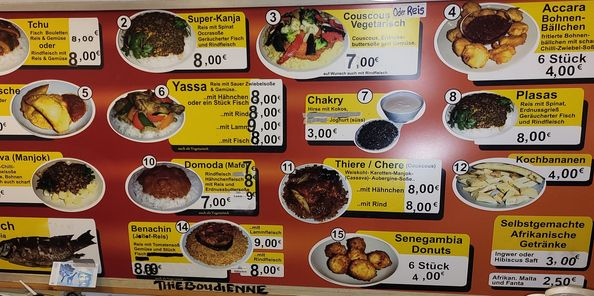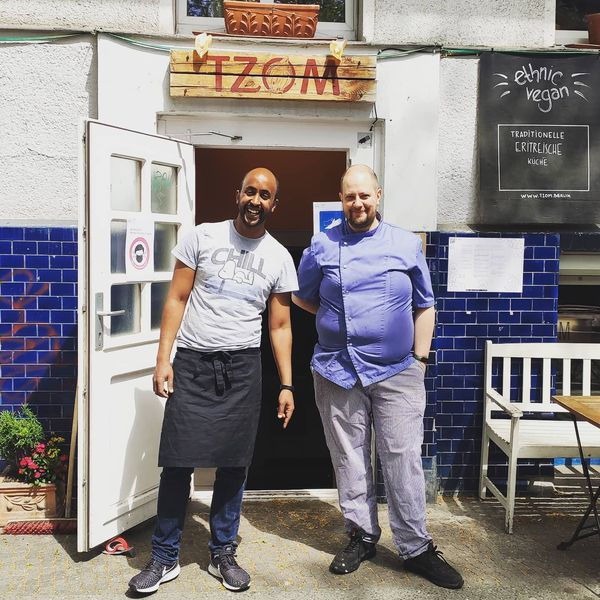 TZOM – Eritrean Restaurant
TZOM prides itself in being the first Eritrean restaurant-catering-street food in Berlin.
The restaurant encourages all to to try its Eritrean specialities like injera, allitcha, tumtumo, zigni, shiro, fatta, kitcha fit fit and even more delicious Eritrean food.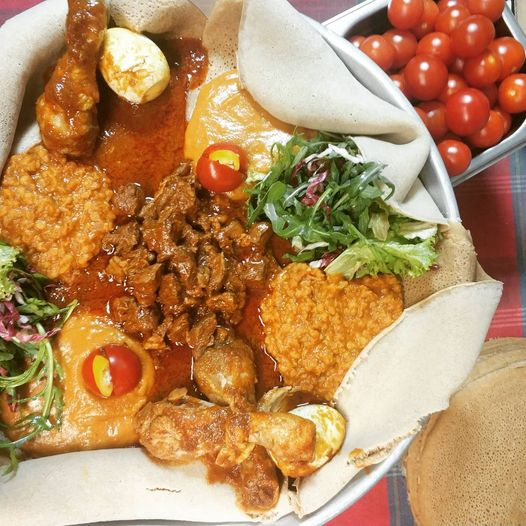 The Berlin-based eatery is also vegan friendly for those who don't like or enjoy eating meat or if you just want to give something different a taste!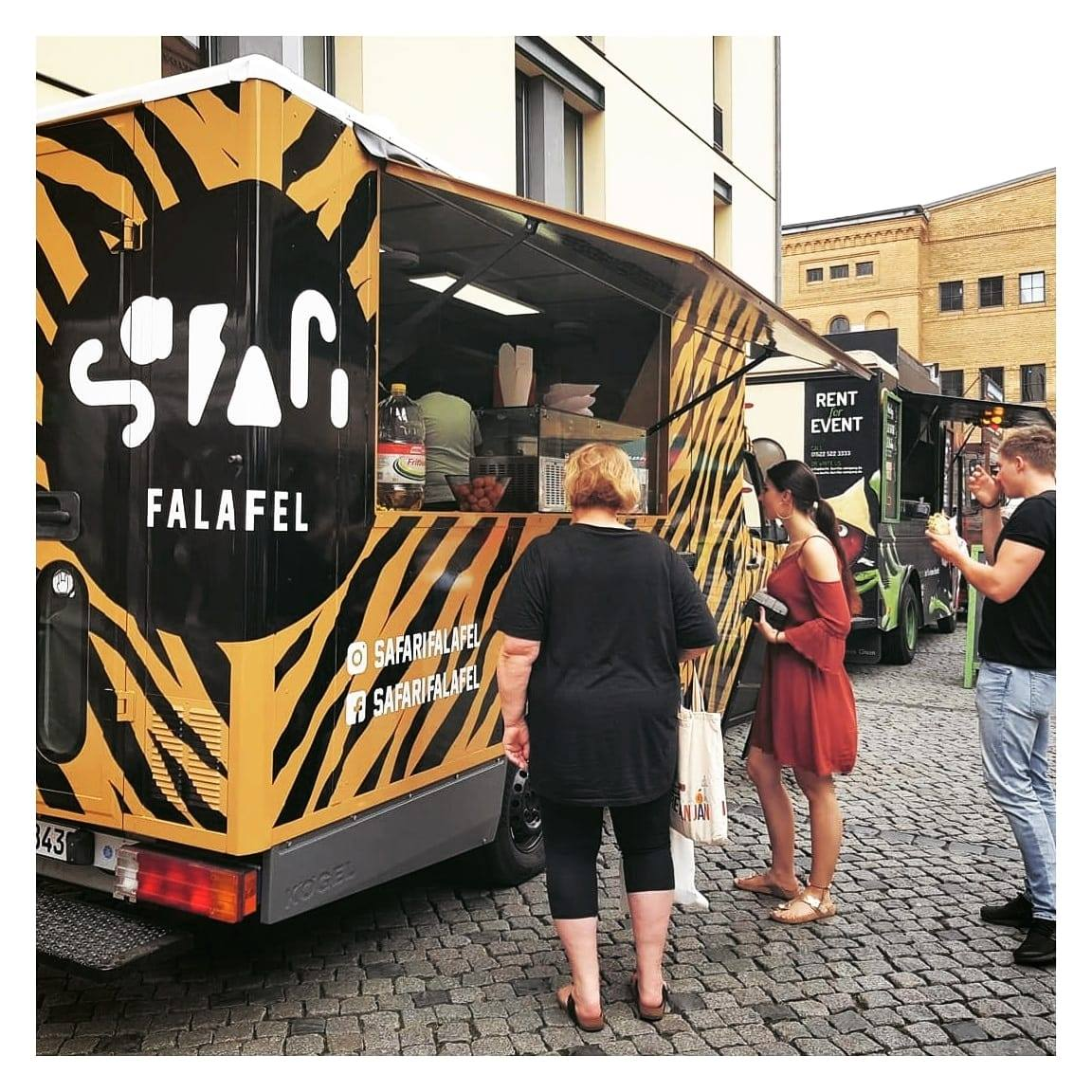 Safari Falafel
Safari Falafel serves Sudanese Urban food and is amazingly a food truck! The first we have on this extensive list but still available in Berlin.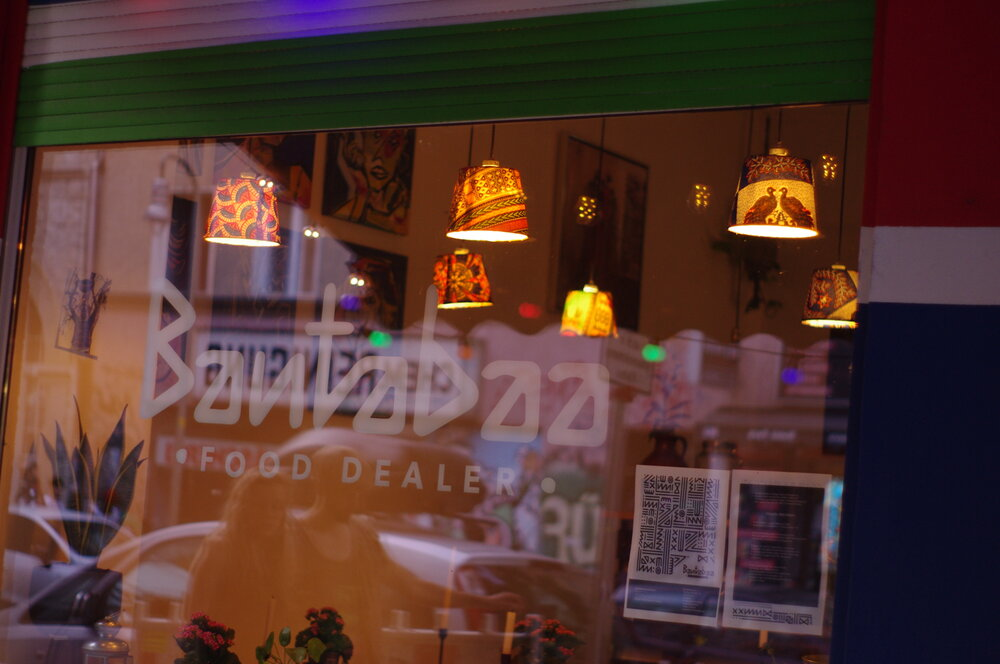 Bantabaa food dealer
"Bantabaa" is the Mandinka word for meeting place. Starting back in 2015 as an integration project for West African refugees, Bantabaa Community worked as a meeting point between Berlin and the Gambia.
As a result, some of the participants had the opportunity to run their own Gambian restaurant and continue to provide a culinary and cultural meeting point for Berliners as well as Gambians.
This African restaurant serves Gambian and African food in the heart of Kreuzberg and also caters to those who want to have large or small events.
Source: Pan Africa, La Villageoise, Afropot Berlin, Afro-Restaurant Bantou Village, Tembo African Restaurant and Bar, Ebe Ano, Didi Pa Berlin, TZOM Berlin Facebook pages and websites.