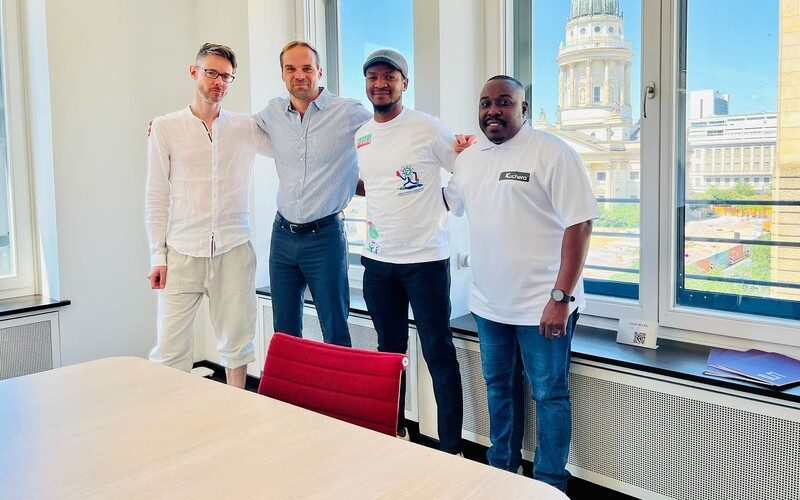 Africans in Germany. Zimbabwean Germany-based entrepreneur Kumbirai Chipadza continues to put Africa on the map with a new partnership with a German company and his new initiative Kuchera.
Kuchera, a groundbreaking augmented intelligence and optimisation platform for the mining industry, has recently secured a significant investment from the family-owned German intralogistics company BEUMER Group through its renowned company builder, Beam.
They two have partnered with Machinery Exchange, who are earth-moving equipment specialists that specialise in equipment sales, rental, spare parts, filtration, and power generation.
Oliver Rapha, the Fleet Track Controller said, "Machinery Exchange is excited to utilise Kuchera's optimization platform for our machines at Unki Mine in Zimbabwe. The prospect of gaining total control over our worksite and accessing detailed overviews of production numbers fills us with anticipation. We believe that empowering our operators with game-changing insights and driving recommendations will propel our mining operations towards unmatched efficiency and success."
Kuchera's sub-Saharan Africa's ambassador and Managing Director of Magna 24, Innocent Guvakuva added "Kuchera brings an exciting innovation to the mining industry, focusing on operator performance and proficiency management. The solution helps operators to become self-leading team members, optimizing safety, fleet management, and productivity. The solution creates empowered operators of the future. As Magna 24, we are happy to partner with Kuchera on this futuristic journey."
What does Kuchera mean?
The name "Kuchera" derived from the Shona language means to "extract", perfectly encapsulating the company's vision of extracting valuable insights to optimise mining haulage operations. Kuchera envisions a future where technology empowers people to work smarter. The solution emphasises the significance of operator behaviour in improving truck availability, productivity, safety, sustainability, and cost-effectiveness.
The organisation boasts of a dynamic and experienced founding team, led by three Managing Directors who bring diverse backgrounds and expertise.
Zimbabwean Germany-based entrepreneur Kumbirai Chipadza, "The Network Builder", serves as the Director of Sales and Marketing.
Winner of the African Entrepreneur of the Year award in the AFRONEWS Awards Germany 2022, Chipadza was chosen by the German government as one of 40 African and German young business leaders accelerating economic cooperation between Africa and Germany. Mr. Chipadza maintains an active dialogue between the mining industry and research organisations around the challenges and needs of mining operators and the application of novel software solutions.
Kumbirai Chipadza expressed gratitude, saying, "We would like to thank Beam and BEUMER Group for believing in us and giving us this opportunity, but we are even more excited by the market's response to our solution as mining houses across the globe are engaging us on how we might be able to assist them in optimising their operations."
READ ALSO: Kumbirai Chipadza wins Best African Business, Entrepreneur in Germany at AFRONEWS – Ortel Mobile African Community in Germany Awards 2022

Winners of the African Community in Germany Awards 2022 announced at a glamorous Gala event in Eschborn, Germany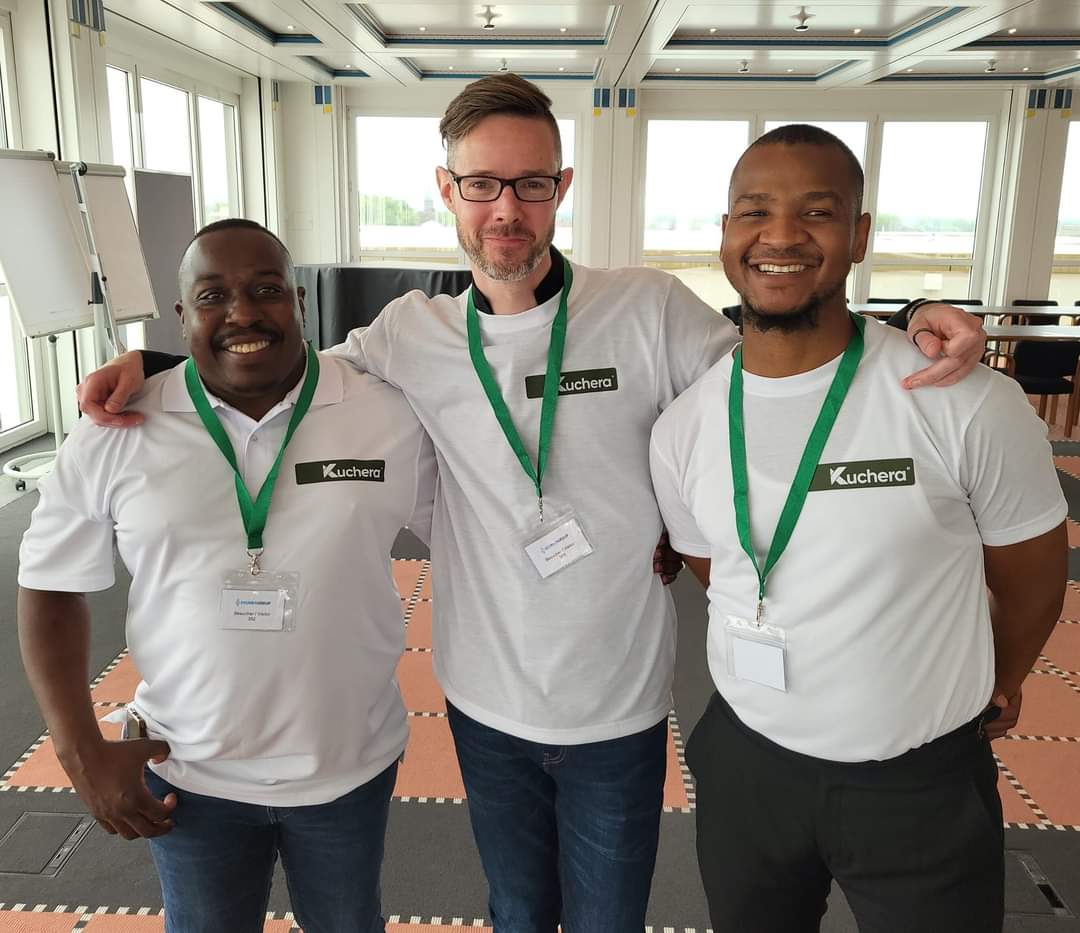 Chris Hugger, "The Product Builder," assumes the role of Director of Product and Technology. With over two decades of expertise in product development, including gaming, Hugger has achieved remarkable success. His accomplishments, including building three successful startups, underscore his crucial role in driving Kuchera's product innovation across various sectors.
Mxolisi Sibiya, "The Company Builder," is responsible for commercial operations at Kuchera. Sibiya has participated in leading incubation programs, and has extensive experience in strategy, pricing, analytics, and commercial operations from various global companies. His deep understanding of commercial dynamics and ability to effectively navigate complex business environments contribute to the overall success of Kuchera, ensuring finely tuned business strategies, finance, and operations.
Kuchera's mission is to standardise driving behaviour and monitor fleet health in real-time, transforming the mining industry. By harnessing the power of augmented intelligence and gamification, Kuchera strives to boost fleet availability, productivity, safety, and sustainability for off-highway vehicles. The company also offers optimised and cost-effective alternative haulage solutions for each specific operation, resulting in substantial cost savings, increased output, and improved sustainability.
'Augmented Intelligence' is a design pattern for a human-centred partnership model of people and artificial intelligence (AI) working together to enhance cognitive performance, including learning, decision-making and new experiences."
Source: Kuchera
Read also:
Kenyan entrepreneur Maryann Liebrenz talks faith, dreams and owning a business in Germany
Nyima Jadama, Germany-based Gambian artist awarded for standing against racism and discrimination
Germany based Gambian appointed social support officer at Landratsamt Böblingen
One-on-one with Isaac Izoya – Founder of Nollywood Film Festival Germany (NFFG) & Nollywood Europe Golden Awards (NEGA)