Kumbirai Chipadza wins Best African Business, Entrepreneur in Germany Award at the AFRONEWS – Ortel Mobile African Community in Germany Awards 2022.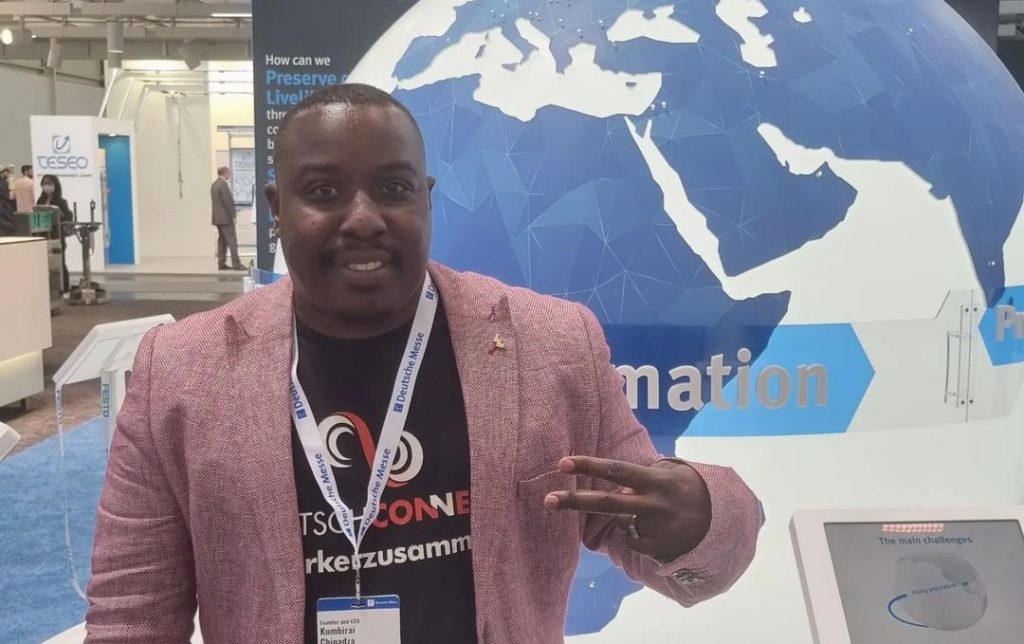 Who is Kumbirai Chipadza?
Kumbirai Chipadza is the Best African Business/Entrepreneur in Germany 2022. He is the Founder and CEO of Deutsch Connect, a German based Afrocentric Start-up that links African and German businesses through B2B Matchmaking, Market Linkages and Talent Acquisition.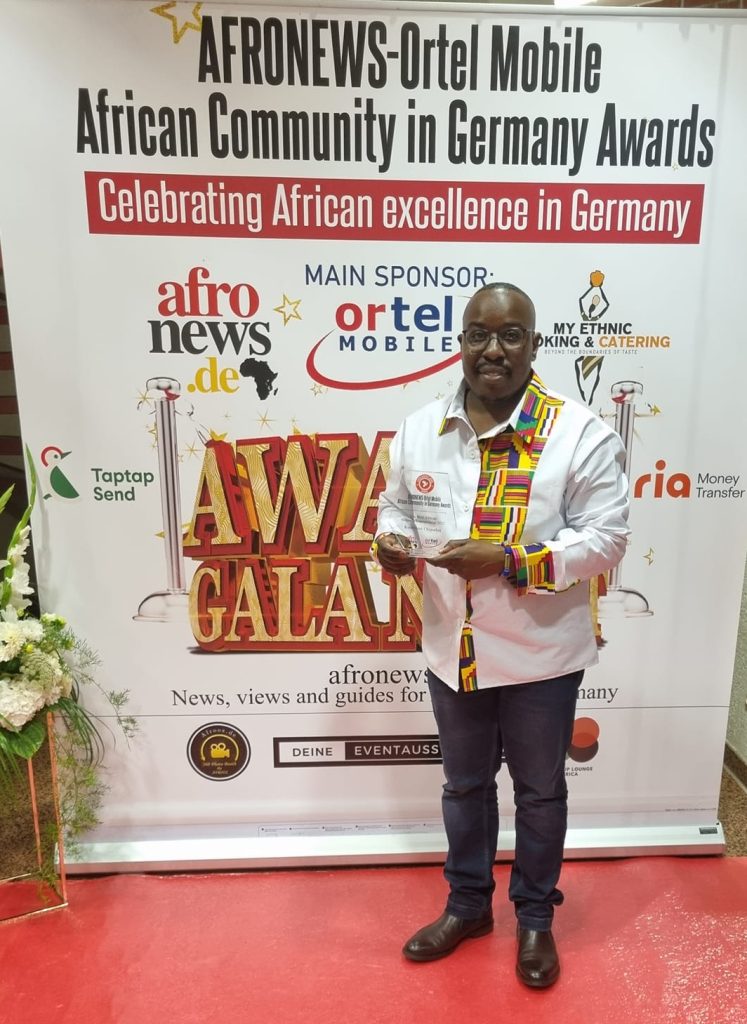 Kumbirai was recently selected as an Entrepreneur in Residence at the prestigious Beam Berlin funded by Beumer Group and was chosen as one of the 40 African and German young business leaders to accelerate Economic Cooperation between Africa and Germany through AGYLE Program.
Kumbirai is passionate about empowering young African entrepreneurs and is a collaborator with Hub4Africa, Start-up Mentor with Impact Hub Lagos, Enpact and Ignition Hub I'm Africa.
A graduate of the Berlin Start-up School and leetHub, Kumbirai came to Germany in 2016 as a refugee from Zimbabwe and despite the challenges for migrants to start businesses in Germany, he continues to succeed.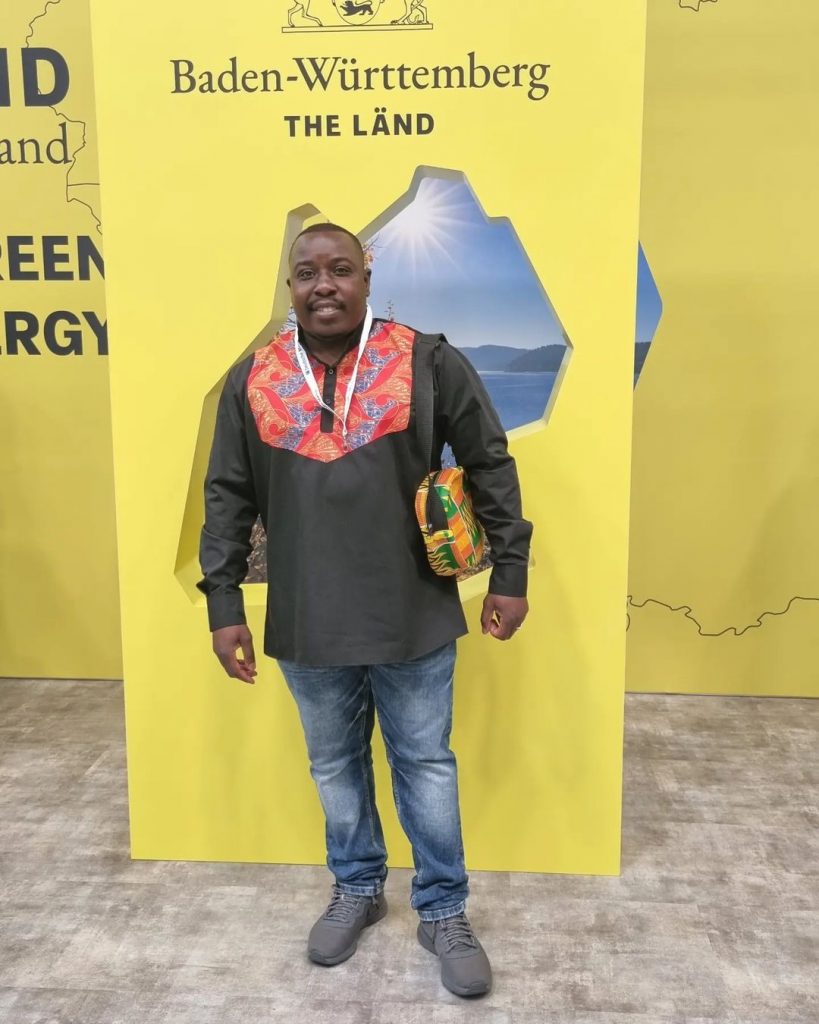 Through Deutsch Connect they teach German Language Courses across Africa and offer placement services in Germany. They have taken Poema German Machinery to Africa and organised Ecosystem Tour of Germany for Entrepreneurs from the Democratic Republic of Congo in partnership with Frankfurt School of Finance and Management.
Kumbirai is happily married to Patience and have two wonderful kids Tinotenda and David who are already involved in the family business.
"I feel really proud and humbled to have won such a prestigious Award and to be recognized by my fellow Africans. I dedicate this Award to every African who has been told 'you can't, 'it can't' and, we say, 'it can' and 'We Can'. Tatenda, Siyabonga (thank you)."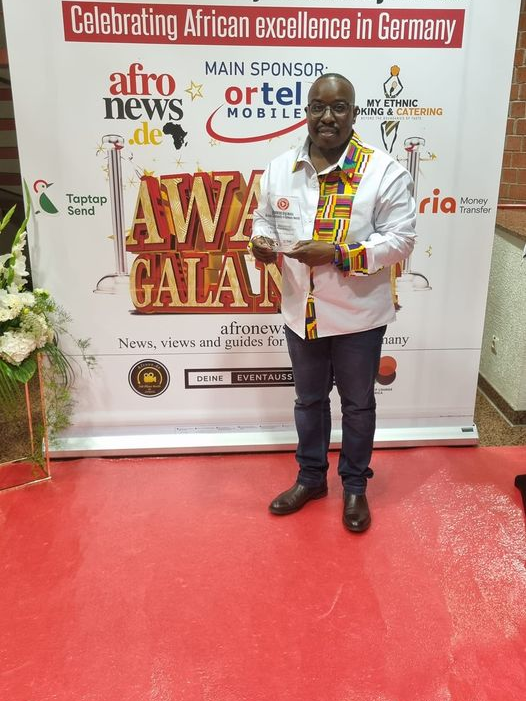 CONTACT DETAILS OF THE WINNER:
Email: chipadzakumbirai@gmail.com
Website: deutsch-connect.com
Facebook: kchipadza
Instagram: kumbiraichipadza
Twitter: Kumbirai Chipadza
Organised by the AFRONEWS, the newspaper for Africans in Germany, the African Community in Germany Awards celebrate and recognise outstanding achievements of Africans in different fields in Germany. They are a way of appreciating and encouraging Africans who have excelled in different fields and are making a positive contribution to the German society.
The Awards recognise the good work done by African organisations/associations and businesses to promote a positive image of Africa and Africans, facilitate integration of Africans in Germany, promote business opportunities and international cooperation between Germany and African countries.
The African Community in Germany Awards Gala Night 2022
All winners were announced and recognised at the African Community in Germany Awards Gala Night to be held on 22nd October 2022 at 17:00 at Bürgerzentrum Niederhöchstadt, Montgeronplatz 1, 65760 Eschborn.
A special thanks to the Sponsors of African Community in Germany Awards 2022
Ortel Mobile, Germany's leading prepaid sim cards provider for people with a migration background, was the major sponsor of the African Community in Germany Awards 2022.
The Awards were also sponsored by Taptap Send, an easy-to-use smartphone app that lets you send money to family and friends with just a few taps and a debit card, and Ria Money Transfer, a subsidiary of Euronet Worldwide, Inc. (NASDAQ: EEFT), a global leader in the money transfer industry.
Start.Up Lounge Africa, a management consulting firm connecting and promoting businesses in Africa and Europe were also a part of the sponsors to this amazing event.