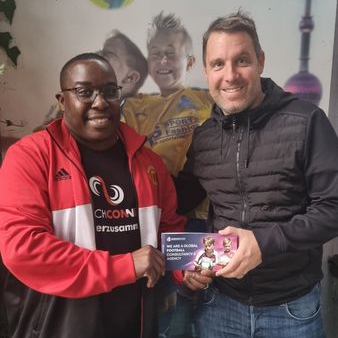 Africans in Germany. Deutsch Connect founder and CEO, Kumbirai Chipadza is exploring ways of creating opportunities and linkages from Africa to Germany in the world of football.
Kumbirai Chipadza met with Schächter Sports GmbH Founder and Managing Director, Sebastian Schächter, to explore synergies and market linkages between Africa and Germany in Football.
Kumbirai Chipadza said: "Its' an honour to have travelled to Hauenstein to meet Sebastain in person and hear about the great work they are doing. Football is a big global industry (The global football market was valued at $1,883.6 million in 2019, and is projected to reach $3,712.7 million by 2027 ) and Africa has to become more professional to attract investment."
He added that Deutsch Connect was looking to collaborate in talent development of young African footballers, train the trainers (coaches) and bring the top African football teams to play in Germany.
Kumbirai Chipadza won Best African Business, Entrepreneur in Germany Award at the AFRONEWS – Ortel Mobile African Community in Germany Awards 2022. He is the Founder and CEO of Deutsch Connect, a German based Afrocentric Start-up that links African and German businesses through B2B Matchmaking, Market Linkages and Talent Acquisition. 
Find more information here: schaechter-sports and schaechter-sports news.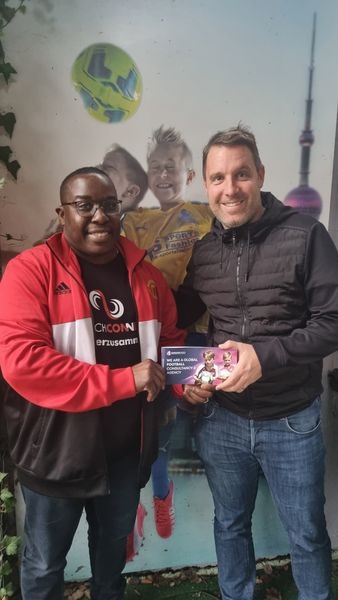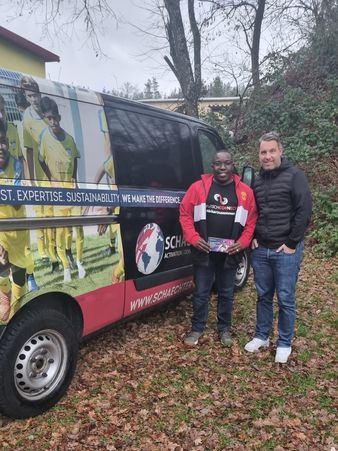 READ MORE ON KUMBIRAI CHIPADZA:

Kumbirai Chipadza wins Best African Business, Entrepreneur in Germany at AFRONEWS – Ortel Mobile African Community in Germany Awards 2022

Winners of the African Community in Germany Awards 2022 announced at a glamorous Gala event in Eschborn, Germany
Who are Schächter Sports GmbH?
Schächter Sports GmbH are European leaders in activation of youth football activities across four continents with a global reach including USA, Malaysia, Singapore, South Africa, Nigeria, Vietnam among others.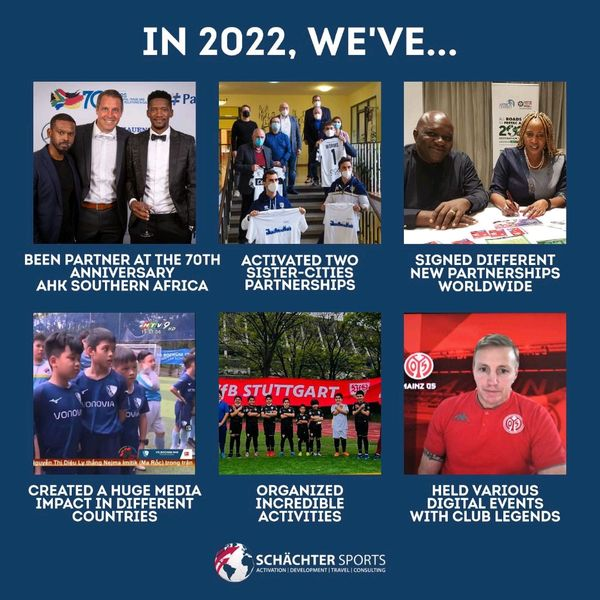 They are specialists in Brand Activation & Marketing, Talent Development & Coaching and Travel & Football Event Management.
They are partnered with German football clubs including VfB StuttgartVfL Bochum 18481. FSV Mainz 05 and DSC Arminia Bielefeld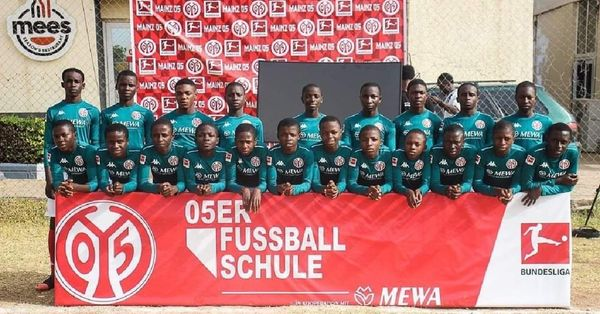 READ MORE:

How to find a job in Germany through Rumby M and Deutsch Connect

Why are there few African businesses in Germany?

Refugees in Germany, Deutsch Connect partners with socialbee to find jobs for refugees