Kenyan-based boy band Sauti Sol is doing a 4-week Europe tour featuring their latest Album Midnight Train.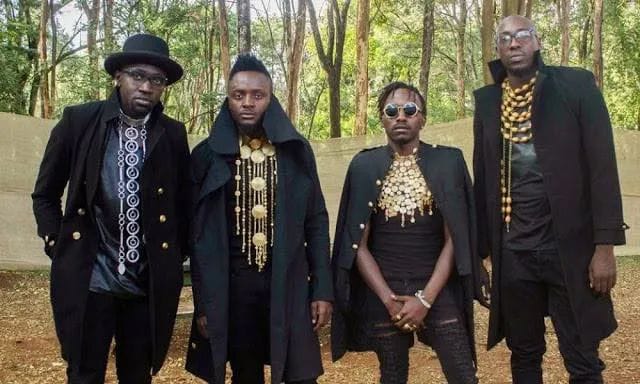 Sauti Sol announced the news on their official Instagram page and urged their fans to brace themselves for the Midnight Train album. The tour starts from 1st April to 28th June. They plan to visit 10 cities.

The midnight Train album was released on 5th June 2020. This is their fifth album and it has 13 tracks. A mixture of jazz and Afrro-pop.
Which cities will Sauti Sol be performing during the Europe tour?
The band will be visiting the following cities
Barcelona – 1st April
Madrid – 2nd April
Brussels – 6th April
Paris – 7th April
Rotterdam – 8th April
Newcastle – 10th April
Bristol – 12th April
Leeds – 13th April
Manchester – 14th April
Berlin – 17th April
Hamburg – 18th April
Koln – 19th
Hannover – 20th April
Stockholm – 21st April
Gothenburg – 22nd April
Oslo – 23rd April
Copenhagen – 25th April
Porto – 24th June
London – 25th June
Amsterdam – 28th June
The group called off their US and UK tour last year due to the COVID-19 pandemic. They have assured their fans that all the tickets they had purchased will be valid for the new dates.
SOURCE: www.standardmedia.co.ke