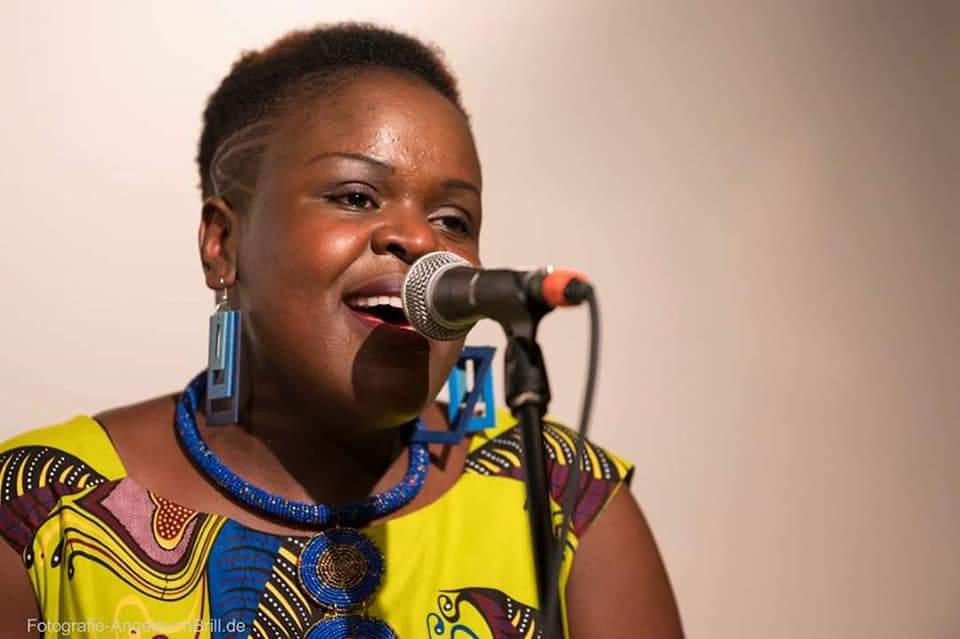 Kenyan music star Joy Wendo will stage a thrilling show at the African Community in Germany Awards Gala Night 2022.
The exceptional stage performer will be one of the artistes to entertain the guests at the African Community in Germany Awards Gala Night to be held on 22nd October 2022 from 5:30 PM at PERCUMA by Carl Kliem Energy GmbH, Am Quarzitbruch 5, 65817 Eppstein.
What you need to know about the African Community in Germany Awards 2022
The African Community in Germany Awards celebrate and recognise outstanding achievements of Africans in different fields in Germany. They are a way of appreciating and encouraging Africans who have excelled in different fields and are making a positive contribution to the German society.
The Awards recognise the good work done by African organisations/associations and businesses to promote a positive image of Africa and Africans, facilitate integration of Africans in Germany, promote business opportunities and international cooperation between Germany and African countries.
"The African Community in Germany Awards is a very good initiative because it recognizes the hard work and achievements of African Artistes, Creators and Businesses in Europe. This boosts their morale and encourages them to keep working hard towards their goal. The initiative puts businesses, artistes and creators at a spot so they can be seen," Joy Wendo said.
How to submit your nominations for the African Community in Germany Award
Nominations for the African Community in Germany Awards 2022 opened on 14th February and will close on 30th May 2022.
CLICK HERE TO SUBMIT YOUR NOMINATIONS
Joy Wendo is a Software Engineer and musician living and working in Germany. She is the founding member of Harambee Live, an Afro Fusion Band based in Osnabrück.
In 2019 she was nominated for the Musician of the Year Award at the African Women in Europe Awards.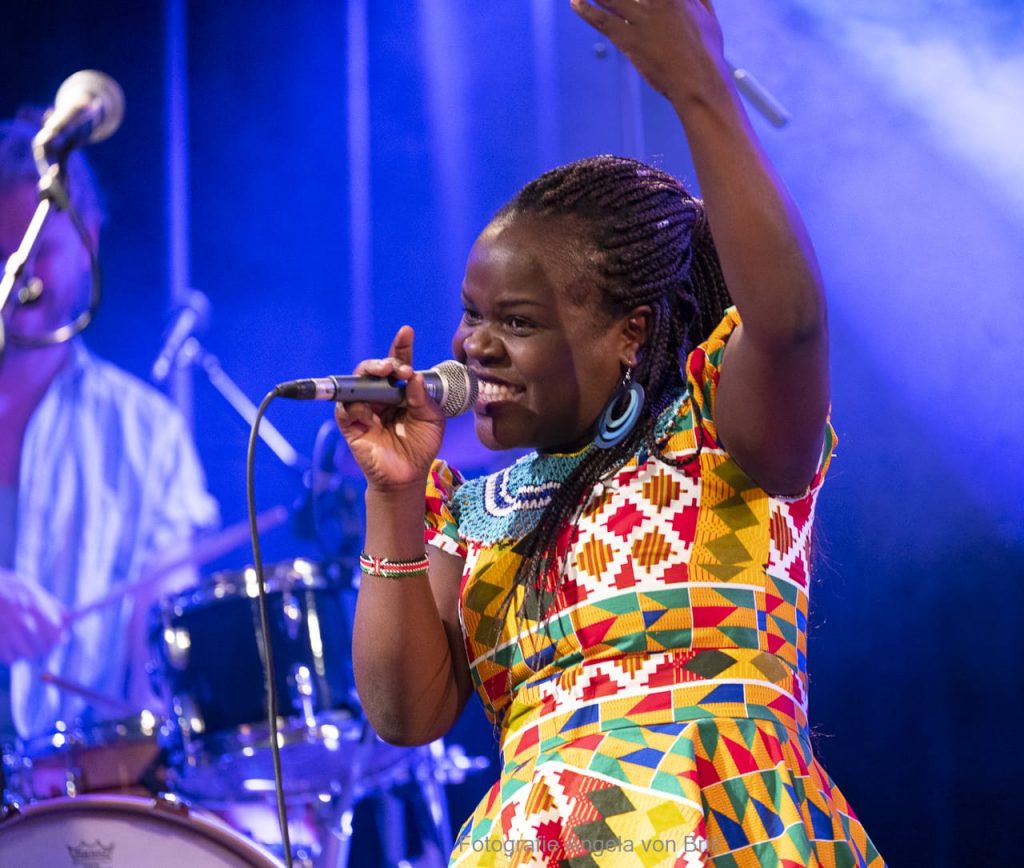 In 2021, Joy Wendo collaborated with and went on a music tour with Makatumbe (Makatumbe Family Tour), performing in major cities in North Germany. She also did a live stream event, "Amandla! Music against Racism and Discrimination." Amandla is a Festival that Joy and her Band Colleague Bantu began in 2019 and has been growing slowly over the years. The Festival will take place this year in September and will feature some artistes flying in directly from South Africa.
All you need to know about Joy Wendo and her background
Born in Kenya to church-going parents, Joy Wendo grew up singing in the church choir. She later collaborated with other renowned artistes like Kidum, JC Matata, Jamnazi, the Hot Sounds Band among others before launching her solo career and finding her roots in Germany.
While still in Kenya she also collaborated with Ari Pekka Rannisto, a Filmmaker from Finland who featured her song on one of his shot films. "Jah People" is a peace song she wrote after the post-election violence in 2007. The film later won an award at the Tampere International Short Film Festival.
Joy Wendo has released several singles thereafter, with "Ni SiSi Tuko" being her latest single available on most digital stores. Other singles include "Nakupenda" (2017), "Noga Noga" "Lugano Lwi Mirembe" and "Mapenzi", all released in 2019.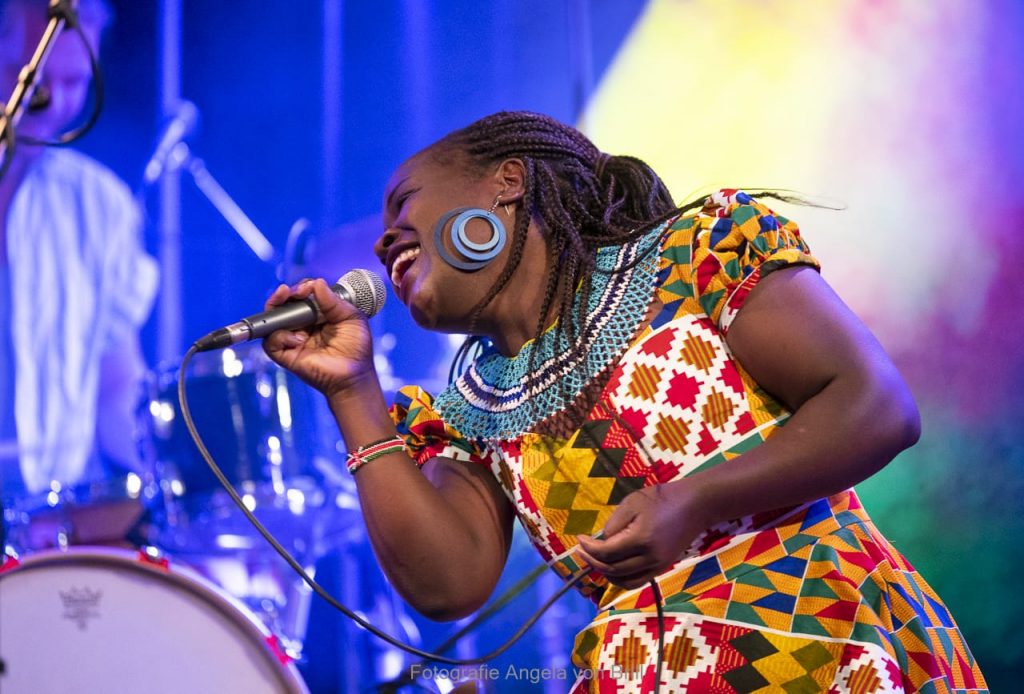 She is one of the African Artistes in the diaspora who are working hard to promote African cultures in Europe. Her debut album with her band Harambee Live, is expected to be out mid this year.
Joy Wendo looks forward to being nominated for the Best African Musician/Band in Germany Award at The African Community in Germany Awards 2022. "Being nominated for this award will add credibility to my work and help me find new Artistes or Creators that I could collaborate with. I strongly believe that this initiative is creating a big change in the European culture by promoting Africans here," she said.
Ortel Mobile, Germany's leading prepaid sim cards provider for people with a migration background, is the major sponsor of the African Community in Germany Awards 2022.
The Awards are also sponsored by Taptap Send, an easy-to-use smartphone app that lets you send money to family and friends with just a few taps and a debit card. No more waiting in line, complicated fees, or wondering whether loved ones received their transfers.
"If you are still hesitant about nominating yourself, go ahead and do so because it will increase your chances of being seen," Joy Wendo said.
Her special message for Africans in Germany: "Be authentic and stay focused, eventually you will achieve your goal."
READ MORE: DJ Ajazz urges Africans in Germany to make nominations for AFRONEWS – Ortel Mobile African Community in Germany Awards 2022

Philly Yambo Makora: AFRONEWS – Ortel Mobile African Community in Germany Awards celebrate exemplary Africans in Germany

Gregor Fränzel, CEO of Ortel Mobile full of praise for AfroNews and African Community in Germany Awards
JOY WENDO CONTACTS
Website: wendojoy.com
Mobile: +4915257592799
Facebook: Joy Wendo
Instagram: storybywendo
YouTube: Joy Wendo