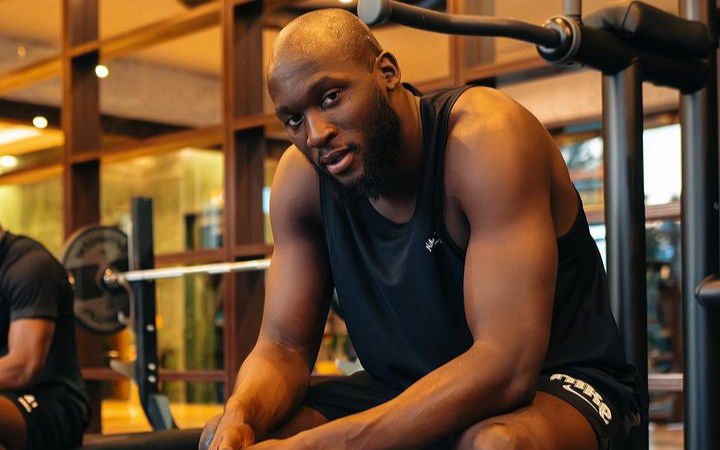 African sports news. African footballers. Congolese-Belgian striker Romelu Lukaku signs to Serie A club Roma on season-long loan from Chelsea.
The 30-year-old has been linked to Inter Milan and Juventus earlier this summer, but the striker will reunite with former Manchester United manager Jose Mourinho at Serie A club Roma. He was keen on making his return to Italy and expressed joy to go to Rome because of his desire to work with Mourinho again.
"The welcome I've received from this club and its fans has excited me and given me even more motivation to give my all for my new team. As an opponent, I felt the atmosphere of the Stadio Olimpico, and felt the warmth of the Romanisti," said Lukaku.
Chelsea are reportedly set to receive around £8m in a loan fee for the campaign. It is the second time in as many seasons that the striker has been sent out on a temporary basis after a move to Inter Milan last term.
Lukaku spent last season on loan at Inter Milan after he fell out of favour with Chelsea's boss Thomas Tuchel and fans, after his unofficial interview last autumn in which he criticised his team's tactics and admitted to wanting to move back to Inter Milan. Read more: Congolese -Belgian footballer Lukaku exits Chelsea, set to return to Inter Milan
Read also:
Romelu Lukaku back to Inter Milan on a season -long loan from Chelsea
Why Chelsea striker Romelu Lukaku could be contemplating move to Milan
Why Lukaku was benched during the Champion's League game against Lille
Lukaku regrets his move to Chelsea, apologises to Inter fans: "I love Inter, I'll be back"
Source: Sky sports