Germany Otto Hahn Gunman: Police in Hamburg were searching the grounds of a secondary school for a youth suspected to be armed with a gun who might have gained access to the premises on Tuesday.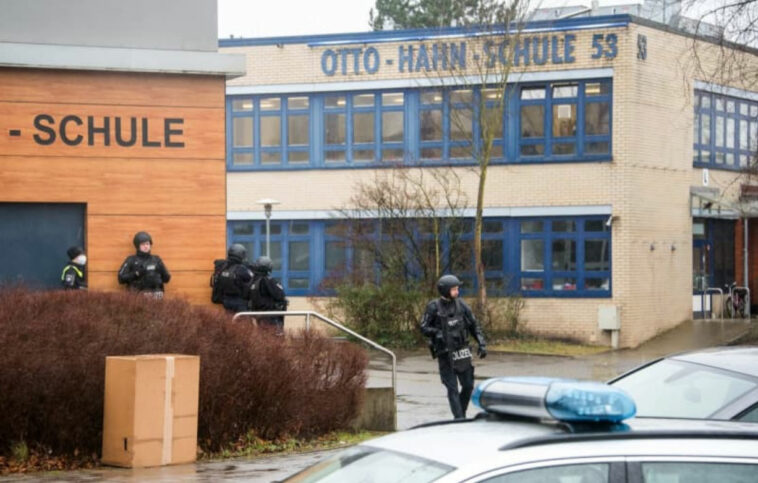 Germany Otto Hahn Gunman: where was the suspect seen?
A police spokesperson said that The Otto Hahn School, that has seven building on the campus, went through a thorough inspection. The school has since been locked down with students and teachers inside their respective classrooms.
German media dpa wrote that it was not clear whether the observed gunman had actually entered the building or just managed to walk towards the building and then past the Otta Hahn School in Hamburg.
READ MORE: Germany Heidelberg shooting: A young woman killed in the attack by a shot to the head

Germany Heidelberg shooting: Lecture hall attack leaves one dead, three injured
Police were called to the scene at around noon and they cordoned off the area around it spending nearly three hours looking for the suspect.
Numerous police vehicles were at the scene and several ambulances were on standby.
The Otto Hahn School is attended by almost 1,500 boys and girls.
Source: dpa