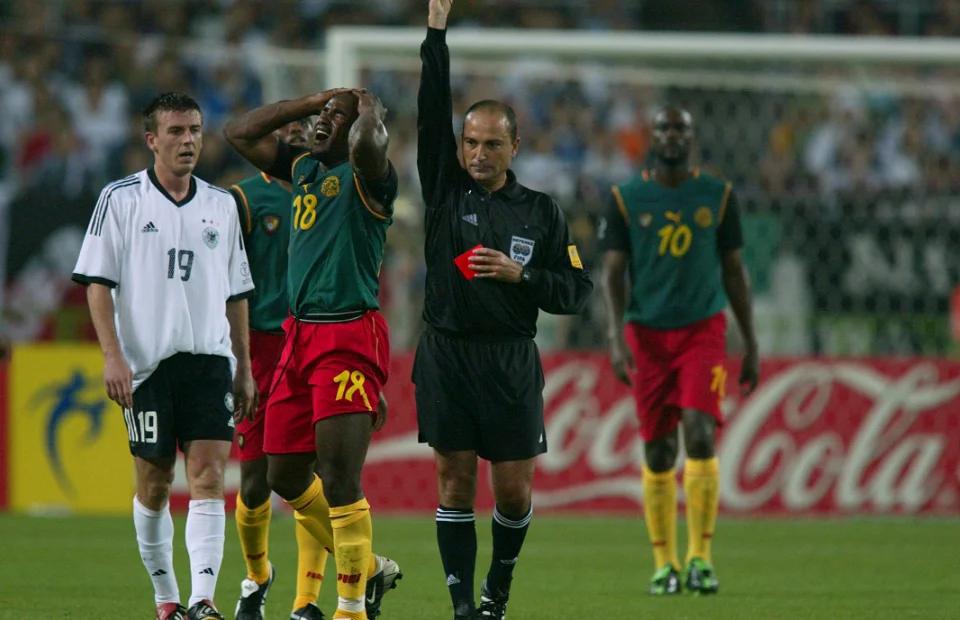 African footballers. World Cup 2022 yellow cards. During the FIFA World Cup there have been scores of yellow cards issued but no cards have been issued more than in the Group E clash between Cameroon and Germany.
The previous record was set during the 1994 Wold Cup when Nigeria and Italy's round of 16 clash had the games 'scoring' nine yellow cards.
This was however broke by the 14 first yellow cards in the game between Cameroon and Germany in the 2002 tournament. That's not even counting the two extra second yellow cards, which ended up resulting in send offs.
The Nuremerg game in 2006 technically included 16 yellow cards, but four of those cards issued were 2nd yellow cards that lead o dismissal.
World Cup 2022 – Group E
The 2002 World Cup Group E consisted of Germany, Cameroon, Ireland and Saudi Arabia. Germany topped the group, winning two out of their three games and drawing the other, remaining undefeated and tallying a goal difference of +10.
Germany's clash with Cameroon was the final game of both teams' group-stage campaigns, with it being a must-win game for the African nation against the European giants.
Cameroon 0-2 Germany First half
Both Cameroon and Germany game saw both teams unable to score but the game still bagged nine cards. Two were issued in the first ten minutes.
Cameroon 0-2 Germany – Second half
In the second half, the aggression continued from both sides as a further 9 cards were awarded, but Germany scored a goal after Marco Bode finished off a pass from Miroslav Klose.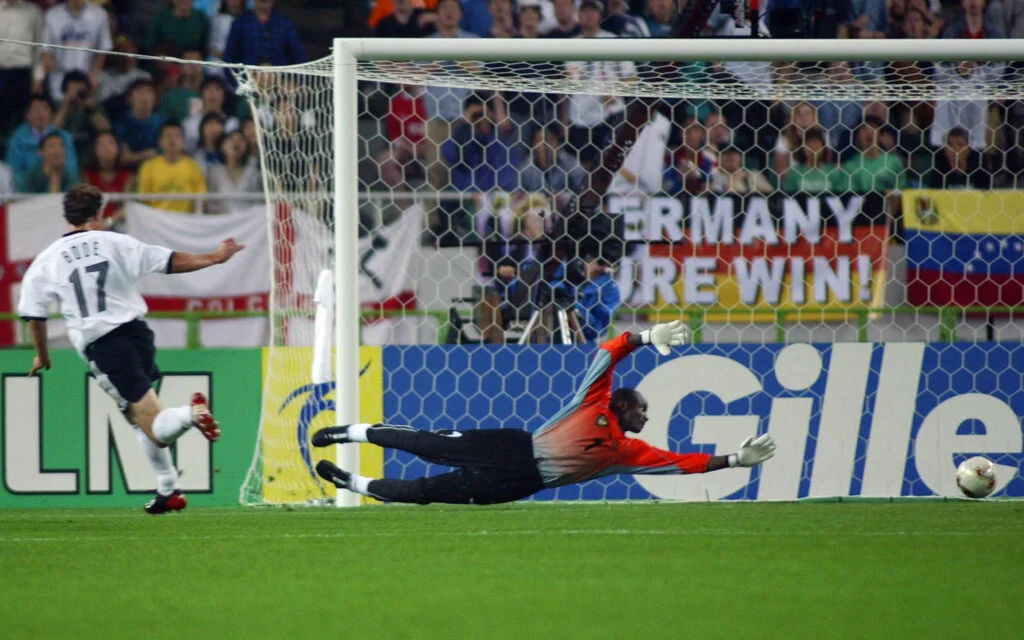 Bode's goal set the game on fire raising the stakes as Cameroon now needed to have a win, but the game came to an end with a Klose header.
Cameroon substitute Patrick Ruffo would level the field at ten men on both sides after receiving a second yellow card in the 77th minute.
Germany's World Cup journey would take them to the final, where they lost to Brazil.