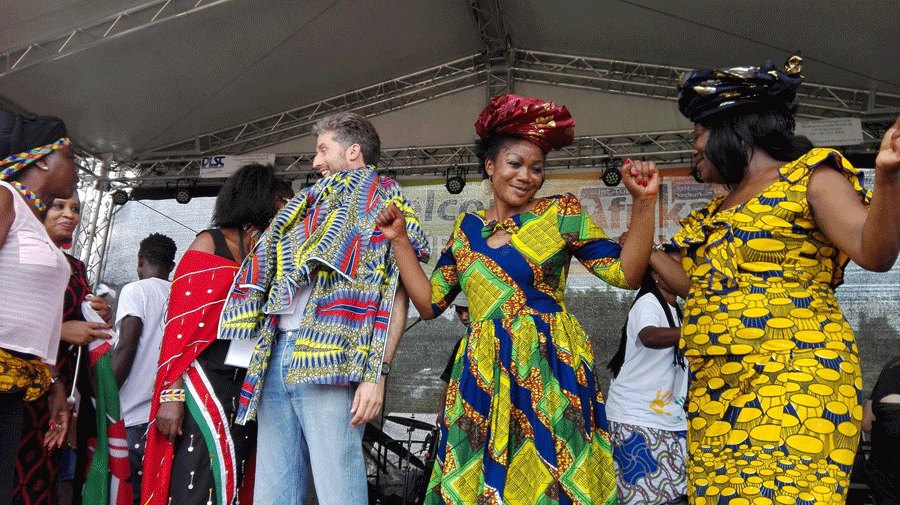 African Festivals in Germany. The Afrika Festival Tübingen, now UMOJA W'AFREEKA 15. Int. Festival Tübingen, is back and promises more quality programming than never before in September.
The Afrika Festival Tübingen had previously been cancelled due to the last-minute unfavourable conditions imposed by the department of law and order at the city of Tübingen. We wrote all about it here: Why Afrika Festival Tübingen 2022 was cancelled at the last minute
The four day festival will be taking place from the 1st – 4th of September 2022 at Festplatz Europa street 80, University Town Tübingen, near Stuttgart- Southern Region of Germany.
Those in attendance are promised loads of attractions, creativity, fun and incredible opportunities with more than 100 artistes going live on stage to showcase their amazing talents.
EXHIBITORS AND HELPERS WANTED
The Afrika Festival Tübingen is looking for dedicated helpers for various tasks like cashier, artist support, beverage sales, supervision.
Are you an Exhibitor, Caterer? Are you committed? Do you love festivals? Are you a big fan of Africa? Then you are the right one.
Of course, for your commitment you will recieve;
– Catering during the festival
– For students / ptactic certificate
– Helper / in – Certificates of your commitment
Whatsapp +49 1578 211 2379
Email: panafricandailytv@gmail.com
Food vendors and traders wanted at the Afrika Festival Tübingen September
Are you a trader, food vendor, braider or simply a business? Book a space and sell your products or services at the African Market @ 15.INT AFRIKA EXPO FESTIVAL Tübingen Germany.
Ask Registration form: Whatsapp + 49 1578 211 2379