African Festivals Germany. Top African Festivals in Germany 2022. African festivals in Germany are going to be plenty this Summer and this year we compiled a list that can help you decide what you want to do in a slightly post-covid world. Here are the top African festivals to visit and have fun at this summer 2022:
1. Afrika Festival Tübingen
The 15th Edition of the biggest African cultural and business event in Germany, the International Afrika Festival Tübingen, has been confirmed for the 4th of August 2022.
The amazing event will be taking place in Germany, the venue – Festplatz Europa street 80, University Town Tübingen, near Stuttgart- Southern Region of Germany. Afrika Festival Tübingen has been organised by the amazing Susan Tatah since 2007.
It is a global platform connecting and uniting Africans on the Continent and its Diaspora Worldwide in terms of trade, businesses, projects, culture, development and economic activists.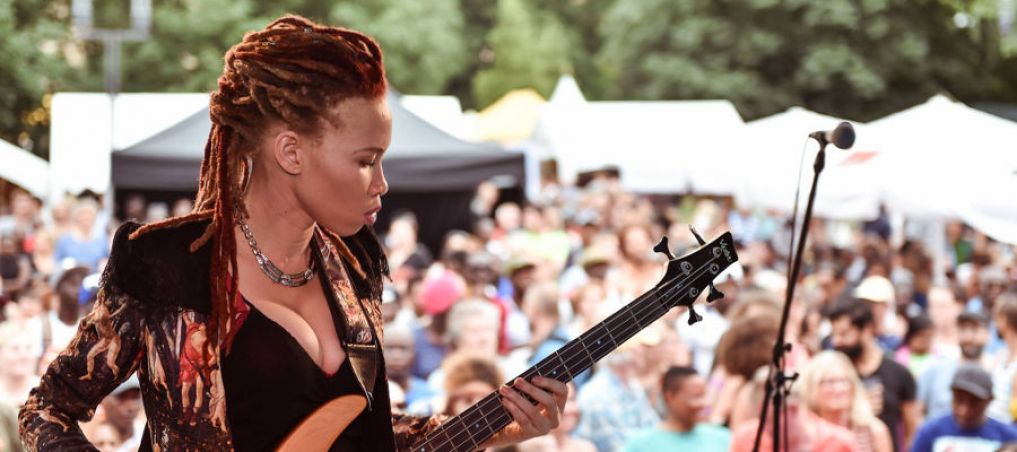 2. Afrika-Festival Stuttgart
The Afrika Festival Stuttgart is to go down in Germany in an amazing 2-day event to celebrate their 20-year anniversary.
The Africa Festival Stuttgart is a source of inspiration and a meeting place for people of all nations, all ages and all walks of life.
The Afrika festival Stuttgart will have musicians and singers hoping to inspire you with their most diverse musical sounds and rhythms. The program will also offer other activities that are familiar to those who have attended in the past.
READ MORE: Afrika Festival Stuttgart to celebrate 20-year anniversary in style
3. Nollywood Film Festival
Ehizoya Golden Entertainment e.V. is celebrating their 20th anniversary in an amazing Afro – Show which is being hosted by Nollywood Film Festival Germany and Nollywood Europe Golden Awards NEGA Carnival.
Ehizoya Golden Entertainment e.V – are the organisers of Nollywood Film Festival Germany – NFFG and the Nollywood Europe Golden Awards – NEGA Awards.
READ MORE: Ehizoya Golden Entertainment to celebrate it's 20th anniversary with amazing Afro-show in Frankfurt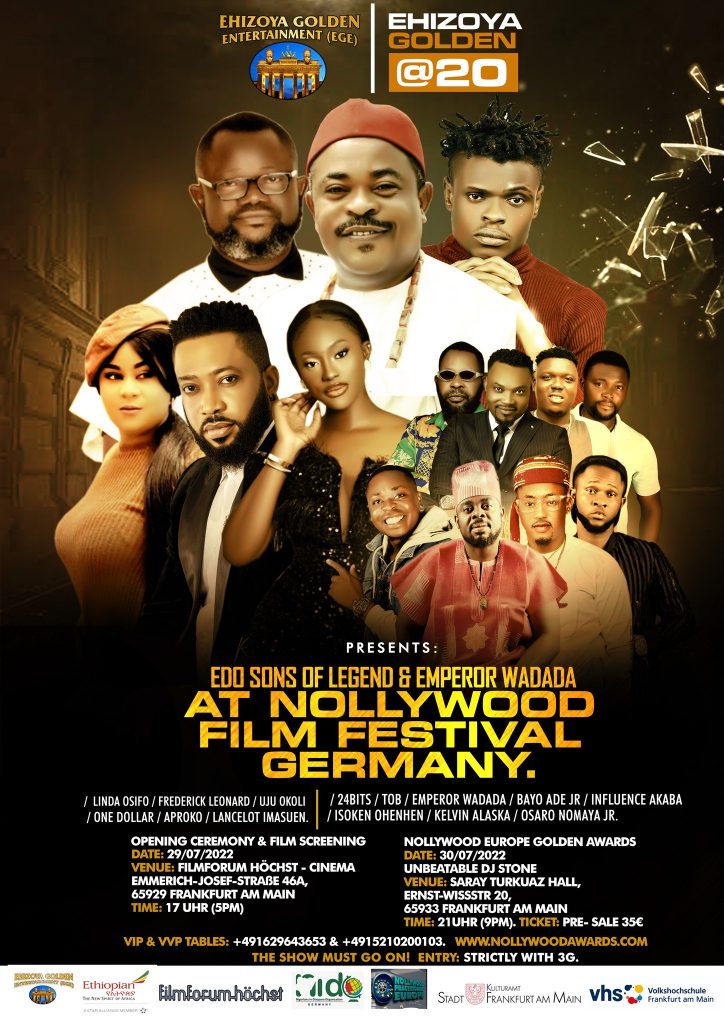 READ ALSO: Nigerian artistes 24BITS and Sons of Edo Legends to perform at Nollywood Film Festival Germany

Nollywood's new movie "Gbege" to be premiered at Nollywood Film Festival Germany

Africans in Germany: Isaac Izoya, the brains behind Nollywood Film Festival Germany
4. Afro Ruhr Festival
The Afro Ruhr festival will be going down on the 24 – 26 June in Dortmund and will have be featured on diverse venues.
The festival extends over three colourful days and offers live music, a bazaar, workshops and club evenings. In addition, other cultural events are offered before and after this long Africa weekend: Readings, cinema and visual arts, showing a different picture of Africa.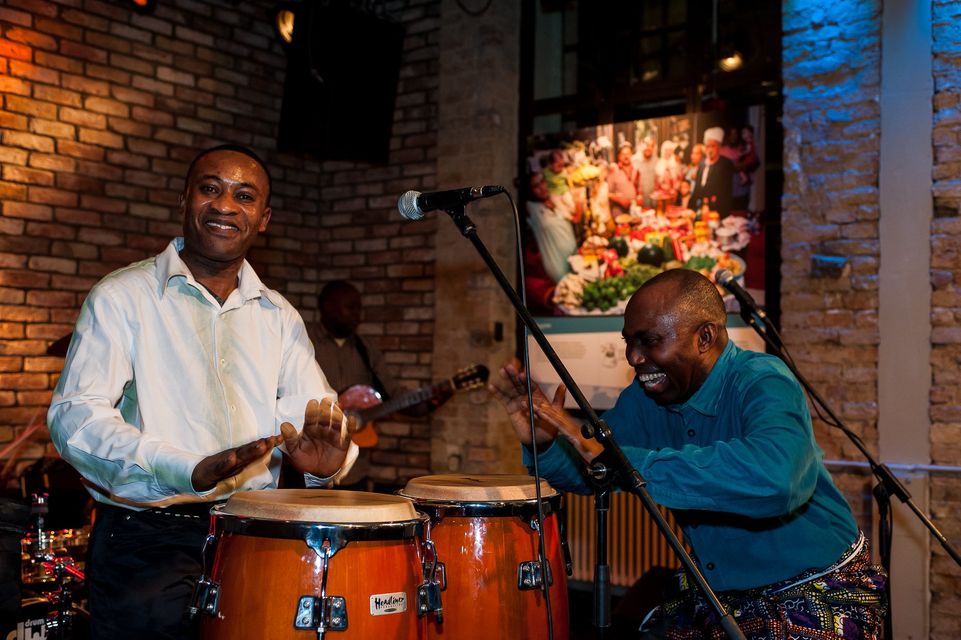 5. Kenako Festival Berlin
The Kenako festival running from 30th June – 10th July in Berlin at the Alexanderpatz brings different cultures closer to one another and to establish contacts as well as providing a platform for Africans in Germany to get to know each other. The organisers encourage discussions and exchanges with one another.
The Kenako African Festival will invoke the African flair and in the market square, visitors can purchase hand-made works of art, clothing, cosmetic and culinary delights. The stage will be set to offer a cultural programs of music, dance and theatre.
Workshops, readings, file screenings and pale discussions are also on the agenda as part of the Global Learning project.
6. African Festival Potsdam/Brandenburg
The African Festival Potsdam will be held from the 9th – 10th September in Luisenplatz and will have a variety of activities.
From cultural displays/attractions, presentations of king and queens, catwalks, modelling, fashion shows, melodrama, theatre dance, choreography, gospel singers, reggae music, different brands, upcoming artists, food from different African countries, children programmes, cooking show, tombola among other things.
There will be a special attraction on the 10th of September with a parade from Peter & Paul Church through Brandenburger str. till Luisenplatz Potsdam.
7. Afrikatage Landshut
African music, dance and fashion in and around the Old Barracks of Landshut from three days from the 8th – 10th. The creative, colourful and varied African event will have on display 50 market stands which will display musical instruments, fabrics, jewellery, shoes, masks, but also CDs, pictures and much more.
There will be culinary specialities from West and North Africa ensure culinary delights. International, anti-racist and African projects will be presented as well.
8. African Summer Festival Karlsruhe
Afrolatin Fiesta with the group Rafaelito y su Tumbao from Cuba, "La Rumba & Soukous Festival" with Kim Azas and Band Tchinsystem du Bénin, Skola Miel Congovibes Soukouss Jazz and "Afrocaribbean & Reggae festival" mit Brahima Diabaté and his Band Balla Balla, will be at the 31st African Summer Festival offers music from the continent and its diaspora.
Come experience amazing music from the 15th -17th at Otto-Dullenkopf-Park, Karlsruhe.
9. Sommerfestival der Kulturen
Running from the 12th – 17th of July. the festival will have bands and artists like the Congolese Afro-beat pioneer Ray Lema, the Ukrainian world-beat band Luiku, the South Korean trad-pop band ADG7 as well as the legendary Dudu Tassa and his Arab-Israeli project The Kuwaitis, a fantastic setting will be created for the long-awaited joint celebration and open encounter.
With the 19th Summer Festival of Cultures, visitors can expect great musical moments, an incomparable spectrum of culinary specialities and a diverse market of cultures.
10. African Music Festival Emmendingen
the African Music Festival Emmendingen will be celebrating its 20th anniversary this year. The festival is to go down from the 7th-8th of August in Emmendingen, Schlossplatz.
The festival will have various workshops and an extensive supporting program, the world bazaar and a street parade. The African Music Festival Emmendingen, with its line-up of talented artistes and supporting activities, promises its fans an unforgettable experience.
11. Afrika-Karibik Fest in Wassertrüdingen
The Afrika -Karibik Fest in Wassertrüdingen, Markplatz is a hip-hop and R&B Festival and will be held on the 14-17th July and will host about 60,000 fans.
Top acts include Gentleman, Ky-Mani Marley and Rea Garvey. In addition Miwata, Georg On Songs, Bonez MC & RAF Camora, Samy Deluxe, Ohrbooten, Nosliw and many more.
12. MitAfrika Festival
MitAfrika Festival. With the festival deep in the Summer it is expect that it have a good group visitors at the Chocolate Museum. Culinary and arts and crafts as well as many colourful colours and children's attractions.
Many participants may also take the opportunity to participate in the drum and dance workshops of Mama Afrika.
13. Alafia-Afrika Festival Hamburg
Alafia stands for peace , tolerance and openness. The festival embodied that with rhythmic music, individual craftsmanship ad delicacies from different countries.
The festival brings together the cultures of the black continent in Hamburg from the 26th of 28th August, Große Bergstrasse, Hamburg.
READ ALSO: Afrika Festival Tübingen, the biggest African cultural and business event in Germany, to be held in August 2022

Meet Susan Tatah, the lady behind one of the biggest African Festivals in Germany