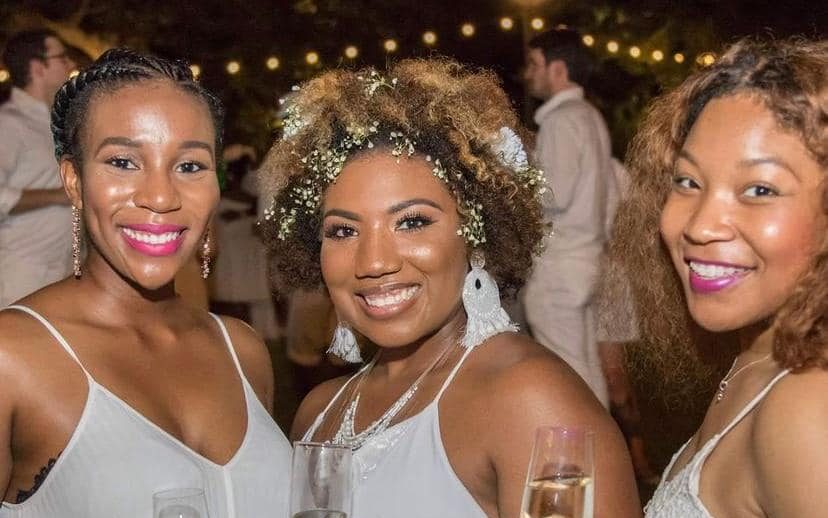 Africans in Germany. The Open Air Dinner Caribbean edition is to take place in Frankfurt, Germany and is bound to be an event and a half with an all white theme.
The much awaited event is set to go down on the 30th of July 2022 at The Hahnstraße 75 60528 Frankfurt am Main from 16.00 to 23.00 and will be moderated by Philly Yambo.
The open air dinner will be a 3D event meaning it will consist of dinning, dancing and discovering, and will have a live DJ show from the amazing and talented DJ Buuchezo and DJ Kubaton.
Dj Buuchezo is also having a tour in Germany and the UK. Here's all the information you might need on this: Kenyan Germany-based Dj Buuchezo to go on tour in Germany and the UK. Here are the dates.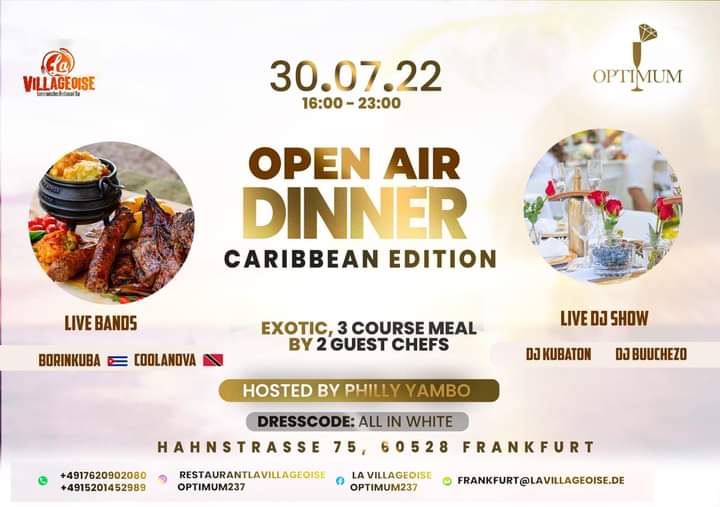 This will be a once in a lifetime experience as La Villageoise and Optimum 237 collaborate to bring out the best in entertainment and food. There will be live performances by bands Borinkuba from Cuba and Coolanova from Trinidad.
The Open Air Dinner boasts of an exotic 3 course meal staged by two renowned guest chefs and exotic cocktails from the best bartenders Frankfurt has to offer.
Dress code to the event is all white.
Event organisers promise that the event is one to be very memorable and will definitely satisfy one's taste-buds.
Here's how to book your seat for an amazing night of fine dining:
For booking & info (Call or Whatsapp):
004917620902080
004915201452989
All you need to know about Optimum 237 and La Villageoise:
Optimum 237 is all about offering a range of iconic, legendary and inspiring party events. They are always eager to find amazing locations ranging from outdoor, rooftop and boat to make every event a lifetime unforgettable experience.
La Villageoise in Frankfurt is a Cameroonian Barbecue spot that definitely has the hearts of many. The restaurant boasts an outside siting area that can be used to host events, parties, birthdays and so much more.
Read more on this and other African restaurants in Germany here: Top African restaurants in Germany where you can find African food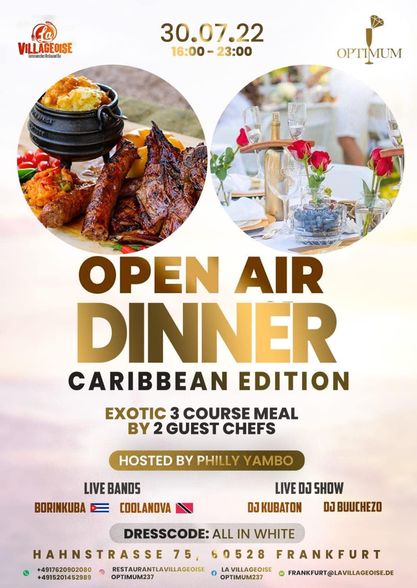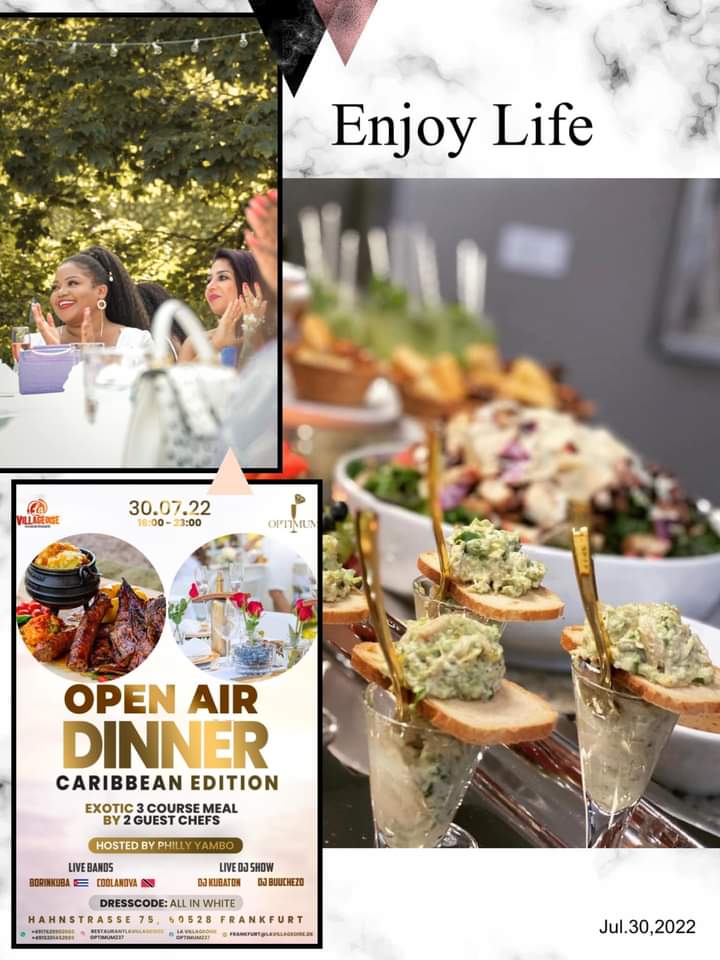 READ ALSO: 13 African Festivals in Germany you should not miss out on!

United African Events to hold their first African Event "Dansa Africa" in Dortmund, Germany

Kenyan superstar Arrow Boy to perform live in Munich, Germany