Deportation news. A Nigerian man who has been living in Germany, Osaivbie Ekogiawe, is scheduled to be deported to Nigeria today (18th October 2022) despite graduating from school and starting nursing training.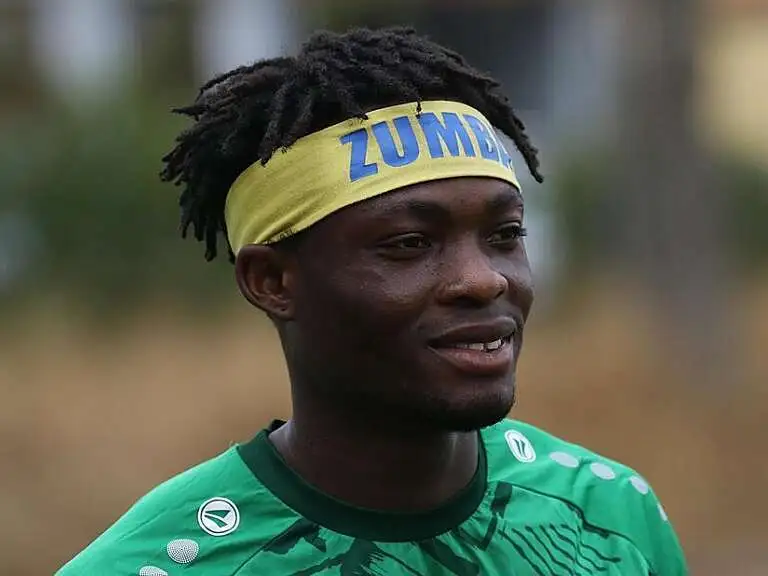 Osaivbie has been living in Germany for almost 4 years now in Würzburg Heidingsfeld. He has successfully completed his high school diploma in the summer of 2021, took part in a professional development program and started his school training as a social worker 4 weeks ago. He is also involved in a Würzburg football club wrote Radiogong.
In mid-June, Osaivbie Ekogiawe submitted an application for a residence permit under section 25A ("Residence for well-integrated young people and adolescents"). To do this, the young Nigerian had to hand in his passport to the immigration authorities.
At the time of the application he was still the holder of a 'Duldung' (we wrote about what this is HERE.) However, after the passport was handed in, the immigration office withdrew his toleration and with that, the basis for issuing a residence permit.
READ MORE ON THIS HERE: Germany: Government approves residence permit programme for refugees
Should Osaivbie be deported to Nigeria, he would face life-threatening violence, which he and his family would have experienced before they fled.
October 11th saw Osaivbie taken from his home by 10 police officers and arrested. A hearing took place in court the next day and with the support of his girlfriend, a demonstration was spontaneously organised.
According to Radiogong, about 150 people gathered in front of the courthouse and waited for hours for good news. He was released from prison. However, he is still on the deportation list and is scheduled to be deported on Tuesday.
UPDATE: On Monday (17th October '22) more than 130 people gathered in front of the administrative court in Würzburg to demonstrate against Osaivbie's deportation. The Administrative Court has ruled that Osaivbie will not be deported until a decision has been taken on his residence permit.
READ RELATED TOPICS HERE: German citizenship: After how many years of residence you can apply and how much does it cost

How to fast-track your permanent residence permit in Germany