Ngoma Africa Band, also known as 'Golden Voice of East Africa', a popular and most wanted African band based in Germany. From 3-4 September 2022, the band sent fans crazy on the dancing festival ground at the 15. International Afrika Expo Festival Tübingen in Germany.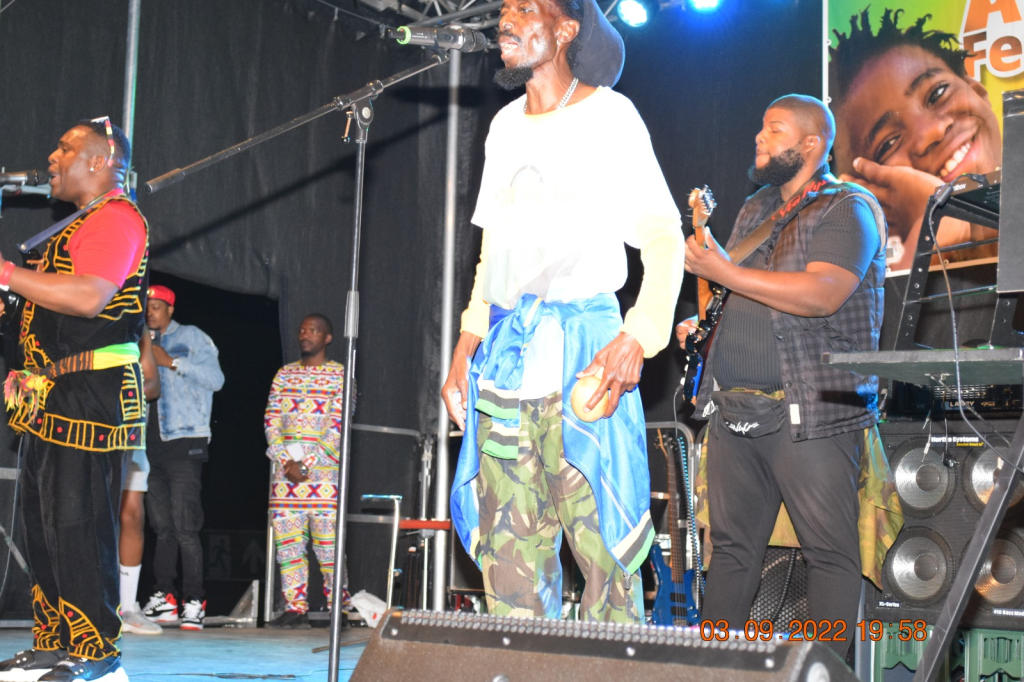 We wrote about the festival here: Amazing vibrant scenes from the Afrika Festival Tübingen 2022 – IMAGES
The concert was the first Ngoma Africa Band live concert after two years of corona lock down in Europe and the band proved to their fans they were still strong.
The Ngoma Africa Band members include;
Tanzanian musician Ebrahim Makunja aka Kamanda Ras Makunja, who is also the band leader
Multi-talented musician Christian Bakotessa
Jonathan Zuza aka Djo Djo as Drummer
Vialy Nbongo as Guitarist, Agneor Nbongo aka AJ Nbongo as Bass Guitarist and,
the band's dancers who always make sure fans receive the best live concert.
Band leader Kamanda Ras Makunja said, " Ngoma Africa Band belongs to the people and is owned by the fans. Musicians are just servants of the fans and they should give them the music they want."
The two-year pause caused by the Corona lockdown gave reason to put a stop to all events but now they are on duty again to thrill fans from all corners of the globe.
Afronews caught up with band leader Ras Makunja who granted us an amazing exclusive just after their first performance in two years.
How does it feel to perform after two years of being under lockdown?
It's always a great honour to perform live in front of our fans. We feel it's our duty and responsibility to play nice music to entertain and make people happy.
What was different about this performance from the others that you have done?
Ngoma Africa Band's behaviour on the stage is one to rock and thrill. The band members have the charisma to drive fans crazy and send them wild by using extraordinary rhythm "Bongo Dance" from Tanzania and neighbouring East Africa countries which sounds more unique to the fans.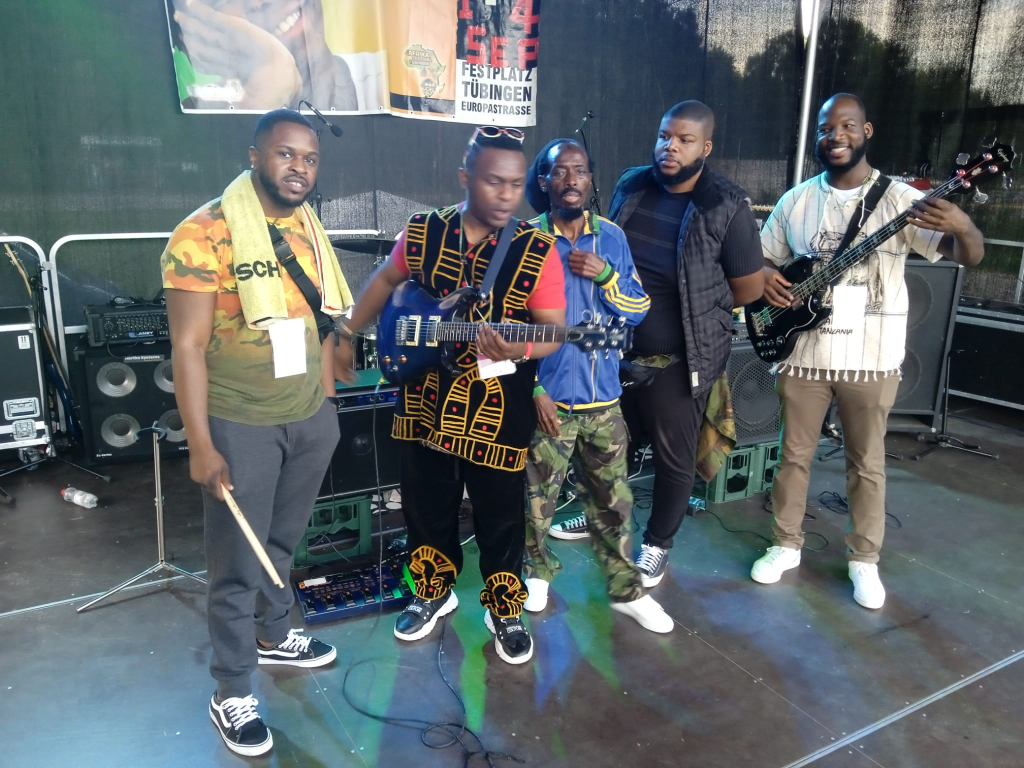 What had your band missed most about rocking the stage?
The ability to unite all humans regardless of their gender, age, nationality or faith. Our fans become one human race on the dance floor. This is why after two years of being under lockdown, they are showing more love to us. Even though the Ngoma Africa Band and its fans were physically divided, they were always mentally and spiritually together.
How were you practising your sound during covid and do you think it has changed?
The band had missed showing up on stage but we still managed to make it to rehearsals. We stayed ready and prepared to rock and thrill on the stage as soon as we could.
We had to live up to the nicknames the fans had baptised us like "ANUNNAKI ALIENS " this means the most powerful strong aliens who come from a special planet to rock the dance floor, FFU (FANYA FUJO UONE) which means Anti Riot Squad and also, the Golden Voice of East Africa.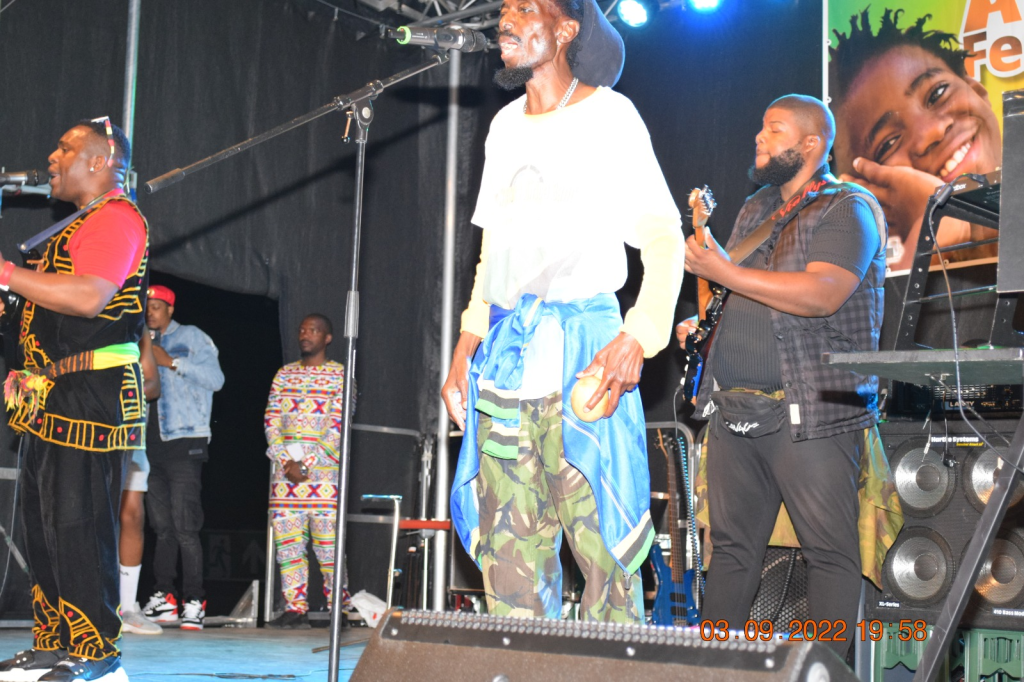 Are the Ngoma Afrika band influenced by any sound/artist and who is it?
The Ngoma Africa Band are influenced by most traditional music from Tanzania and its neighbouring East African countries. We conducted some research into our sound in 1990 by mixing traditional music and modern music, the result become the extraordinary rhythm "Bongo Dansi" made in Uswahilini East Africa.
East-African Swahili Rhumba also greatly influenced us.
What would you say sets you apart from any other African band in Europe, what makes you stand out as Ngoma Afrika Band?
You can set Ngoma Africa band apart from any other African Band in Europe because the band is the only band from the African diaspora that has been surviving and existing for the longest time.
Ngoma Africa Band was founded in the year 1993 by Ebrahim Makunja aka Kamanda Ras Makunja meaning It has been 29 years of the Ngoma Africa Band. That's two decades in standing of a real authentic African band in Europe!!
Since then, the band has formed a music academy for young African musicians!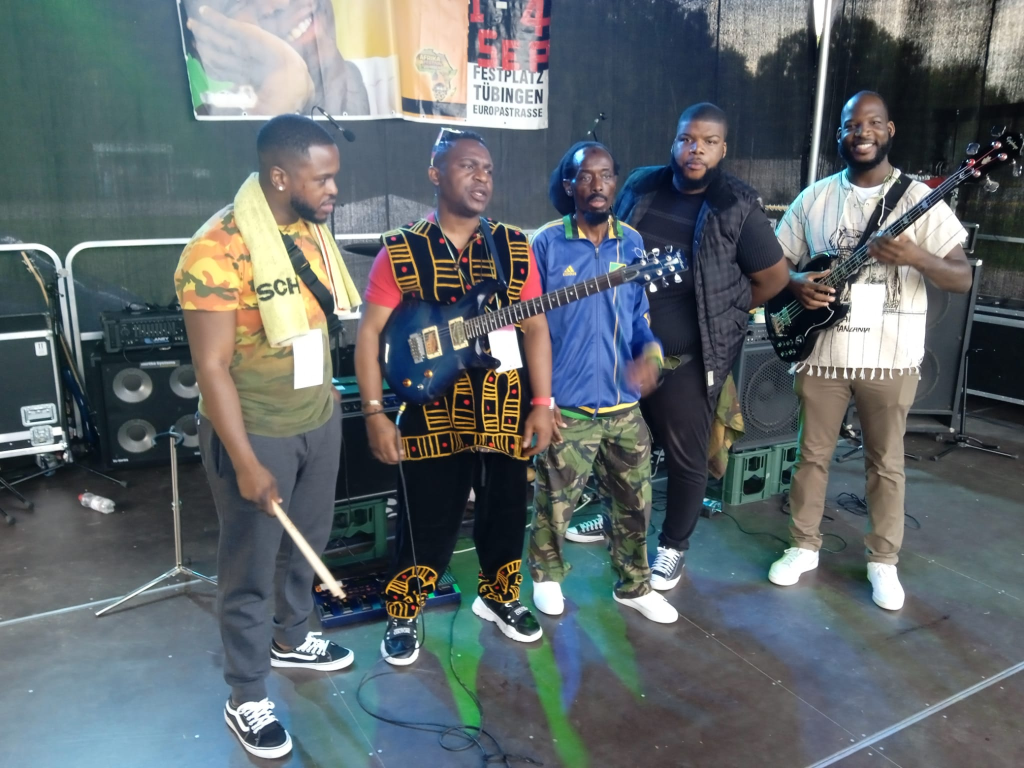 What is The Future of this amazing band ?
The past, present and future of this amazing band lies in the hands of the fans. The Ngoma Africa band, its platform, academy and brand is held up by the African youth and young musicians.
The youth are the future of Ngoma Africa Band they are like a bee's hive which always produces sweet honey for the people from the past, present and future.
Ngoma Africa band, because it's the people's band, always unites humans regardless of their race, nationality, genders or faith. All become the human race with one voice, peace and joy.
Mungu Ibariki Ngoma Africa , Nkosi Singeleli (Good Bless Ngoma Africa).
Contact details:
Ngoma Africa Band email: ngoma4u@gmail.com
Ngoma Africa Band Facebook page: ngomaafrica
MORE ABOUT THE BAND HERE: Ngoma Africa Band releases album in praise of Tanzania's President Magufuli

How Ngoma Africa Band has survived the storm to become one of the most sought-after African bands in Germany