The case against HSV Gambian player Bakery Jatta has apparently not come to an end even after the Hamburg-Altona district court rejected the opening of the main proceedings against Jatta almost a month ago declaring him innocent – the public prosecutor's office is now filing a complaint against the non-opening of the proceedings.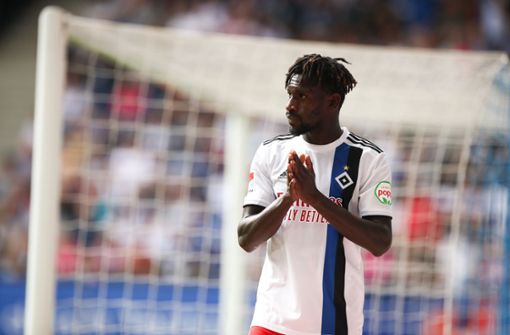 The districts court had decided against a main trial because the burden of proof on the public prosecutor's office was not sufficient.
However the public prosecutor's office had a different opinion and justified its complaint with the fact that, from its point of view "the appeal has a chance of success on a preliminary basis".
According to Zeit.de Attorney General Jörg Fröhlich said, "I have asked the public prosecutor's office to lodge an immediate complaint against the non-opening decision of the Hamburg-Altona district court of March 7, 2022."
He added that the examination is based solely on legal standards and not dependent on newspaper campaigns, third party comments or opinion polls.
READ RELATED ARTICLES: Gambian footballer Bakary Jatta facing charges of illegal identity swap, could lose his residence permit

Gambian Footballer Bakary Jatta charged with illegal identity swap, lies about his age
What is the Bakery Jatta case about?
Jatta's case sprung about due to the nature of his identity. The 23 year old came to Germany through Italy and was tried as a minor after he claimed he was 17.
He was seeking asylum in Germany and knew his case would be more tolerable if he was a minor – under 18.
Reports later on surfaced about Bakery Jatta's other identity as Bakery Daffeh who was older than the HSV star and hence made his residency permit claim questionable.
The Gambian had been accused of violating the Residence Act in four cases and of indirect false certification in another case.
We have the true story about Gambian HSV star Bakery Jatta's real identity here.