It was a big win for Gambian HSV star Bakery Jatta when the court made the decision to reject any openings of proceedings against him but the truth about his identity is still unknown. Here's what we know so far about the Gambian star in Germany: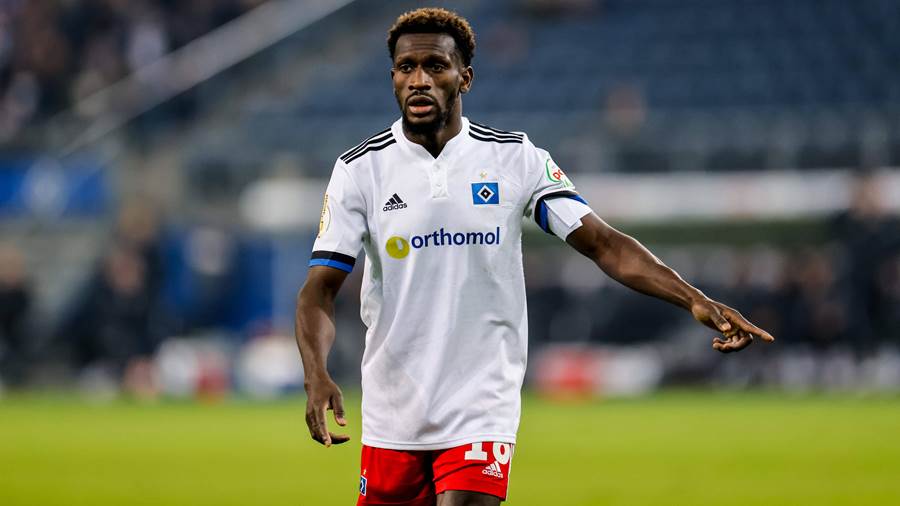 The court determined that Bakery Jatta and Bakery Daffeh could be the same person. According to BILD, Jatta is the original, Daffeh was the fake for a few years.
The footballer is said to have made himself two years older than Daffeh in 2011 in order to play in the first division in Gambia and later on in Nigeria. When he made his way into Germany in 2015, he assumed his true identity again becoming Jatta.
This reason would explain why the Gambian player dissapeared from records since 2015 and why he was still using the email address in the name of Daffeh.
What did the court rule in Bakery Jatta's case?
The district court of Hamburg-Altona rejected the opening of the main proceedings based on the results of the investigation.
It was revealed that the evidence did not offer sufficient suspicion of the accused.
READ ALSO: Court rules in favour of Gambian footballer Bakery Jatta, rejects openings of proceedings
Jatta did not want to comment on the proceedings at the time and so the district court unveiled that the Gambian U20 player Daffeh was probably always Jatta as is his real identity.
HSV24 wrote that prosecutors could still appeal the court's decision but his lawyer cautioned, "If you are reasonable, you do not."
A lot of fan are asking for Bakery to give a statement to explain what the real story is.