Egypt vs Cameroon AFCON 2021: Egypt has qualified to the finals of the Africa Cup 2021 after beating Host Cameroon 3-1 on penalties.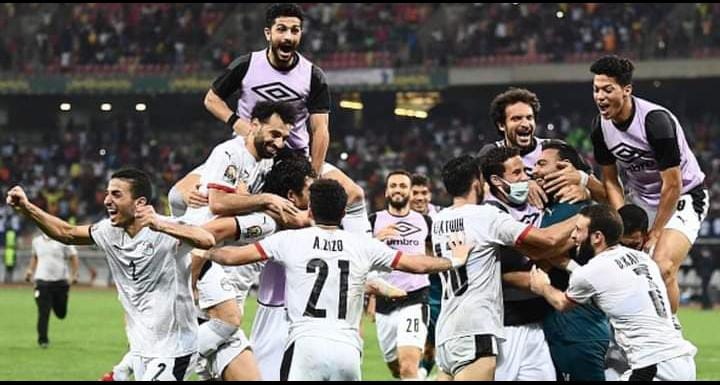 Egypt 3-1 Cameroon AFCON 2021
During the first half, Cameroon had an early lead but later on lost their way. Goalkeeper Mohammed Abou Gabal was the man of the day after two saves for Egypt. This was after the game ended 0-0 after 120 minutes. Earlier on in the day, Vincent Aboubakar who plays for Cameroon tweeted that the Liverpool star Mohammed Salah doesn't impress him much.
Egypt is expected to face Senegal in the finals on Sunday sixth of February. Host Cameroon will face it off with Burkina Faso who lost to Senegal in the Semi-finals. AFCON 2021: Senegal through to the finals after defeating Burkina Faso 3-1. This match will be played at the Olembe Stadium in Yaounde. This comes after 8 fans crashed outside Cameroons game against Comoros in the knockouts Africa Cup 2021: Stampede at Cameroon – Comoros match leaves eight dead and 38 injured
This was the second time Egypt was meeting with Host Cameroon. The last time they played against each other was in 2017 when Cameroon won against Egypt.
The pharaoh AFCON have won the Africa Cup title seven times. Host Cameroon has also won the Africa Cup five times
SOURCE: www.goal.com