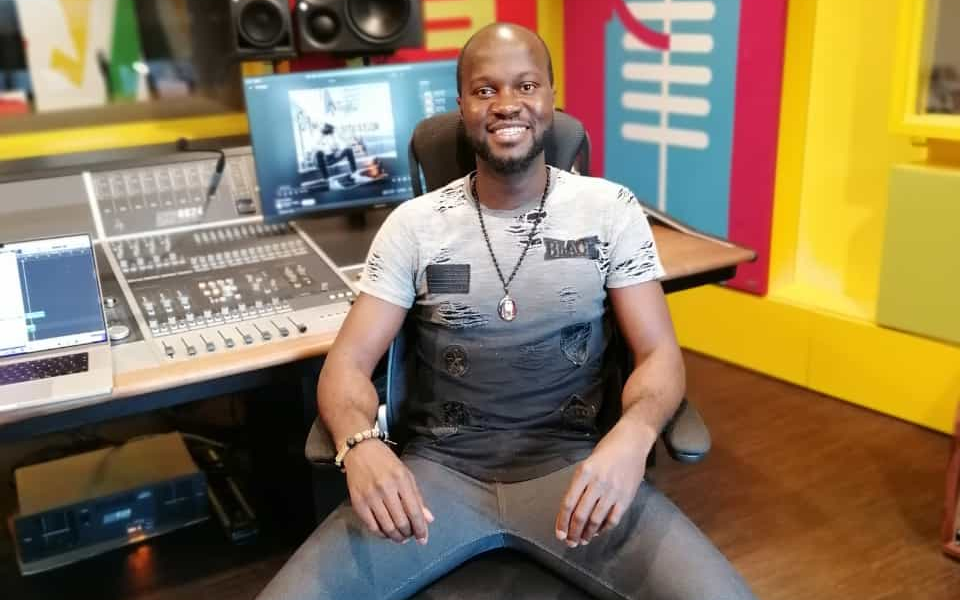 African music. Ghanaian-Germany based artist DJ Ajazz released his EP "Situation" to mark a new step in his music career. Dj Ajazz granted Afronews an exclusive interview where he takes us through his process in coming up with his debut EP 'Situation' which was birthed from a new love for making his own music, and the pandemic.
What is the EP 'Situation' based on?
The EP 'Situation' Is based on my own composition and beat production @ajazzbeats. I at first I wanted to sell it online on Beatstars but decided against doing so.
I had had the beats for the last five years but then I came to the point where I became more motivated to record my own voice on it, and that's how the EP came about.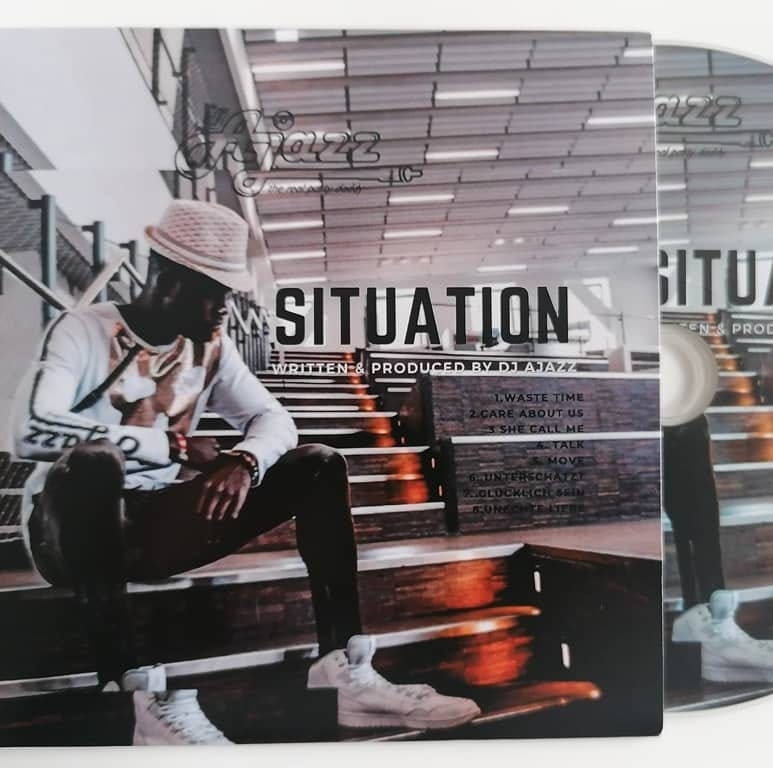 What was your creative process when coming up with the beats and the lyrics?
I sometimes get creative ideas when producing beats and record them spontaneously. They come in parts, sometimes sound and sometimes lyrics. Other lyrics came to me while cooking in the kitchen.
What idea is your album based on?
My Album Situation is based on my experience in trying to find the right woman to settle with and share my love with, this was a great determinant when I came up with all the different tracks.
Track No. 1 "Waste time" – was about how I was influenced by friends to get to know a woman.
Track: No. 2 "Care about us"
Track No. 3 "she call me" was about how a woman took her needs from me.
Track No. 4 "Talk", is a song I wrote after producing the beat 4 years ago.
At this point I noticed and processed a lot of things in life and friendship was always very important to me but I unfortunately lost many friends in the past.
The friends I had no longer maintained the friendship so I grew tired of contacting them and decided I needed to get to know new people. Some of them became friends, others only brief acquaintances.
What was the motivation around the other tracks?
Track No. 5 "Move", is an Afrobeat Song and it was one of my favourites to produce. Creating the track took me between the end of 2020 to the beginning of 2021 after releasing "control (together we shall overcome) EP.
It was also summertime and I thought that this track might bring about summer vibes after people being under lockdown for 8 months. I would like to make a nice professional dance Music video for this song in the future.
I also produced song no. 6 "Underestimated". It was birthed from a catchy tune I've had in my head every day for the last 2 years, but couldn't really get to the point of it. I improvised this song and put a crisp dancehall beat which I produced in 2016, underneath it, and it has become more of a freestyle thing.
Sometimes I get the feeling that people around me don't believe in me and underestimate me, so I want to gather all my talents and put them into practice when I have the time and inclination. Just no pressure, because I go with the flow and don't want to stress my career with music.
Track No. 7 "Glücklichsein" is based on a moombahton remix type beat that I reproduced 3 years ago and I did the song writing in march of 2021 – It's about the fact that after a hard week at work you deserve to celebrate and be happy and have fun, because we deserve it well!
The last track no. 8, "fake love", is the German version of track no. 2, but the content is a little different.
It is about the fact that most relationships I've been in have been based on recommendations from my friends and these, I found out, were not the optimal solution.
I would let myself be persuaded into it for a period of at least one month but then I'd realise that If I was being honest with myself, it truly wasn't for me. This however did not take away from the experience I had with the person.
Some fuelled my music and I remain hopeful of what the future will bring. Sometimes there's a bigger picture.
I remain positive because these interactions broadened my horizons and made me wiser.

What are your intentions for the album?
So my EP Dj Ajazz – "Situation", took me years, time, patience, experimental inspiration and music experience through my work as a DJ and producer. It also took quite a bit of money for professional mixing and mastering in Lagos Nigeria by the producer Kulboy (K-mix).
I started remix production 12 years ago and produced my first song "DJ Ajazz – Stomp Party" 6 years ago and I have more plans, but these will happen in time.
I am currently in the process of bringing the album to the fans via post, which turns out to be very difficult as a CD since most of them go with the streaming trend and forget that they still have investments options like; car CD player, CD/DVD player, PlayStation, Xbox etc) at home, which they could use to play.
It is a great challenge that is feasible and I like to do it in order to further develop myself and my fellow human beings. Because I grew up oldschool, I continue to cherish and maintain this.
I still like to mix old-school classics in my music repertoire with today's genres.
What other side is there to DJ Ajazz?
I am an independent artist. This is because I have a main job.
I have been a DJ for the last 19 years and it is something I do passionately because I also see part of my future in the music industry as an artist DJ.
How did the pandemic affect you?
It gave me a lot of time to process everything and to translate it into songs on my own. Most of my ideas came during the pandemic after releasing my 3rd Single, Dj Ajazz- Control (together we shall overcome).
Through promoting it, I learnt more about the music business, this is; Marketing strategies, releasing and publishing on all music streaming platforms.
In the last 6 years of my career I have learnt a lot in different fields and on social media and developed further to understanding music psychology.
I plan to use this knowledge to create more good music.
What is your goal with your music?
For me it is not a dream to become a musician. It is purely a development of interests, where I see an additional mainstay.
When the coronavirus hit no one knew it would have this big an impact and that the discos and gastronomy industries would have to close for at least 1 year. I think I am one of those artists who is flexible and thinks outside the box, and over the edge.
Where can fans find your music and the EP "Situation"?
I can share a link to the music with them and they can also reach out to have autographed CD's, and to also connect with me on my socials.
Listen to the new EP- Album here: link to album
"Situation" EP by DJ Ajazz is available on Amazon as CD and digital on Apple Music:
CD: link to the CD
Digital: Album to link
Audio Mack profile
Sound Cloud
Audio Mack: album
How you can find DJ Ajazz's contacts;
Instagram: djajazz
Facebook: deejayajazz
Twitter: djajazz
Tiktok: djajazz
Website: djajazz
READ ALSO:

Talented Dj Ajazz to perform live on decks at the Vibe Tribe Fest After-party

Ghanaian Germany-based DJ Ajazz releases debut EP "Situation" with catchy melodies

DJ Ajazz urges Africans in Germany to make nominations for AFRONEWS – Ortel Mobile African Community in Germany Awards 2022