DJ Ajazz, a professional DJ, music producer and event manager has urged all Africans in Germany to nominate people doing great things for the AFRONEWS – Ortel Mobile African Community in Germany Awards 2022.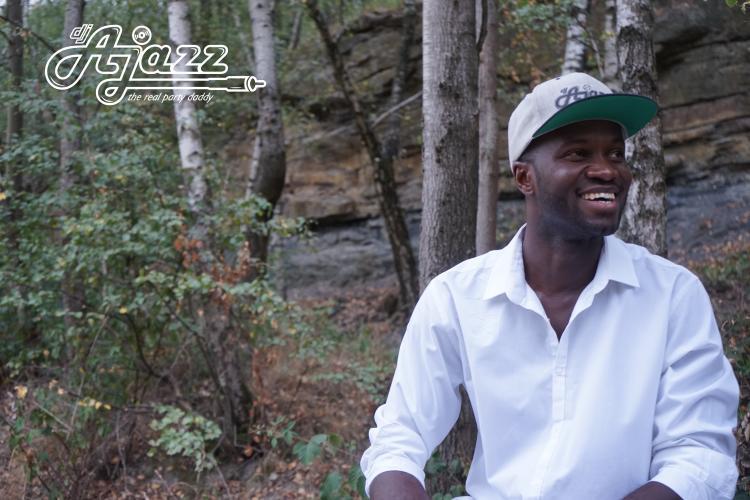 "African Community in Germany Awards is an important initiative because it brings people together, supports and motivates people to reach their full potential," DJ Ajazz sais.
The famous DJ based in Osnabrueck, Germany was nominated for The Best African DJ in Germany at the AFRONEWS – Ortel Mobile African Community in Germany Awards 2021. He was one of the DJs to spin and entertain guests at the African Community in Germany Awards Gala Night in Frankfurt on 23rd October 2021.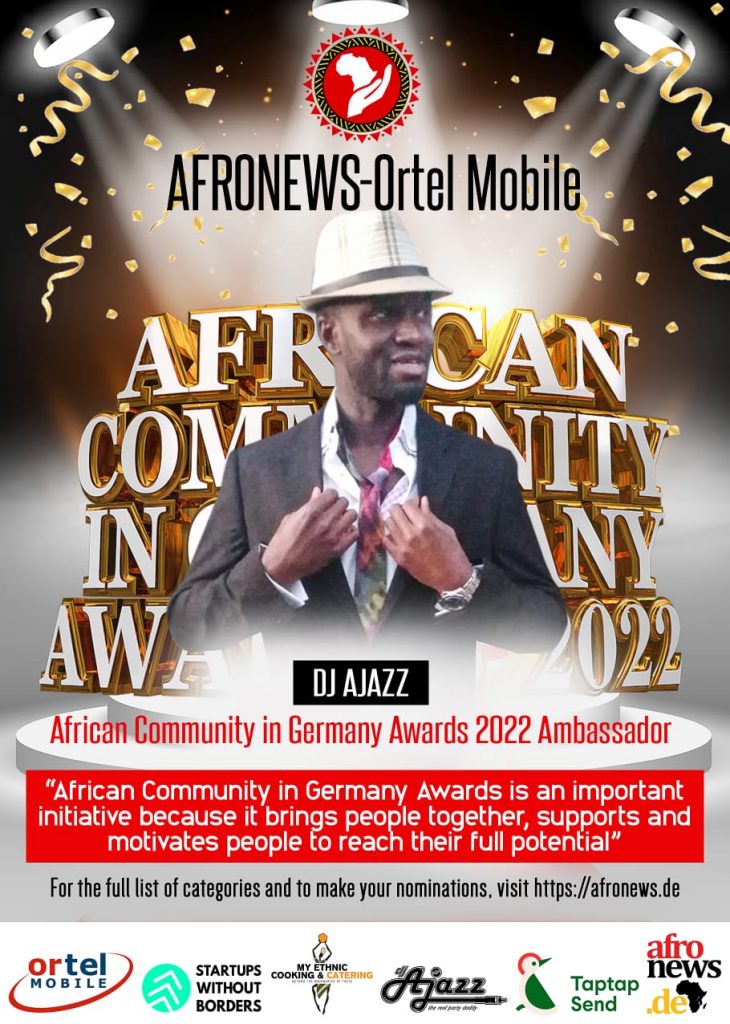 DJ Ajazz whose real name is Sylvester Adjabeng Ankrah, has been on the turntables since 2003.
He was born on 20th August 1987 in Accra, Ghana, has been living in Germany since 14th August 2000. He has always loved music since his childhood.
His favourite genres are: High-life from Ghana, Afrobeats, Afrotrap, Afrohouse, Dancehall, Hip Hop/Trap, Rnb, Old School, Rnbass, Reggae, Reggaeton, Ragga, Moombathon, Charts, Deutschrap, Crunk, Dirtysouth, Jerk, Twerk and Dance.
In 2005, when he was only 16 years old, DJ Ajazz got a resident job at the discotheque Mediahall in Melle. On New Year's Eve 2006 he had a set in the Discotheque Prime.
Between 2006 and 2010 he staged spined at Pentagon, N8, Bel-Air, Flash and at Empire with DJ 2Run.
He has also been an MC at Ramba Zamba and Virage (Osnabrueck).
In 2008 DJ Ajazz produced his own beats to create remixes on his own level. He came up with the idea of writing lyrics and incorporating his own voice into his productions.
In Easter 2015 he produced and recorded vocals on his self-produced beat for the first track "Stomp Party".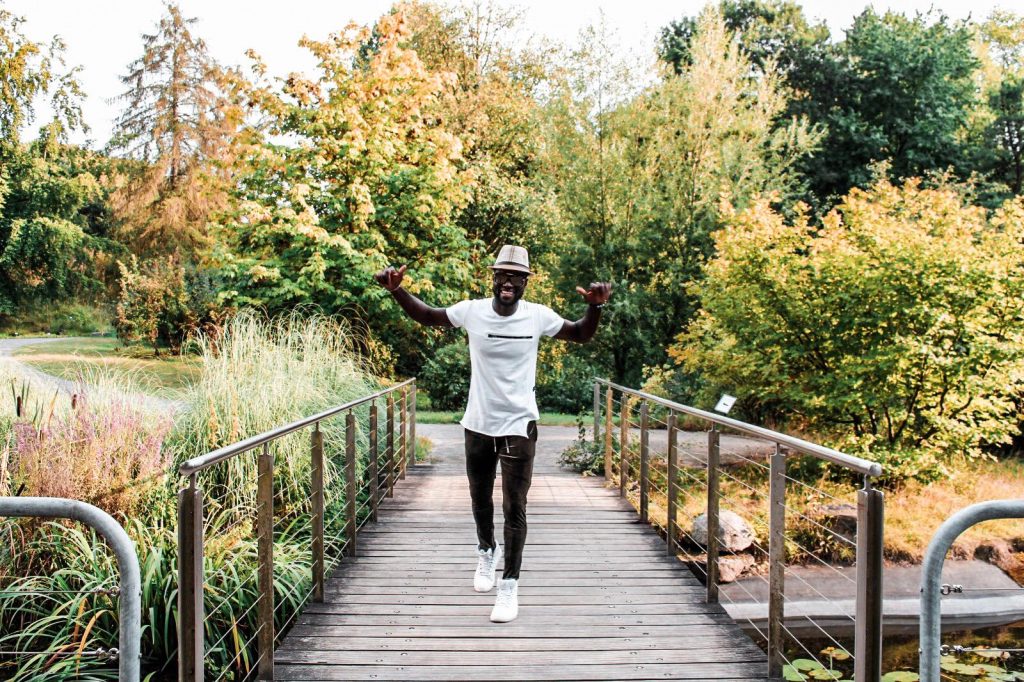 READ MORE: DJ Ajazz nominated for The Best African DJ in Germany at the AFRONEWS – Ortel Mobile African Community in Germany Awards (2021)

Ghanaian Germany-based DJ Ajazz releases debut EP "Situation" with catchy melodies
DJ Ajazz Discography
After 12 years of music production, DJ Ajazz has proved that music is his passion.
For over 18 years he has been particularly dedicated to black music and is an absolute all-round talent in this field.
Under his stage name DJ Ajazz, he has been attracting attention as one of the most versatile African DJs and artistes in Germany.
It is possible to listen to his three singles "Rock Your World", "Stomp Party", and "Control" on all well-known streaming services.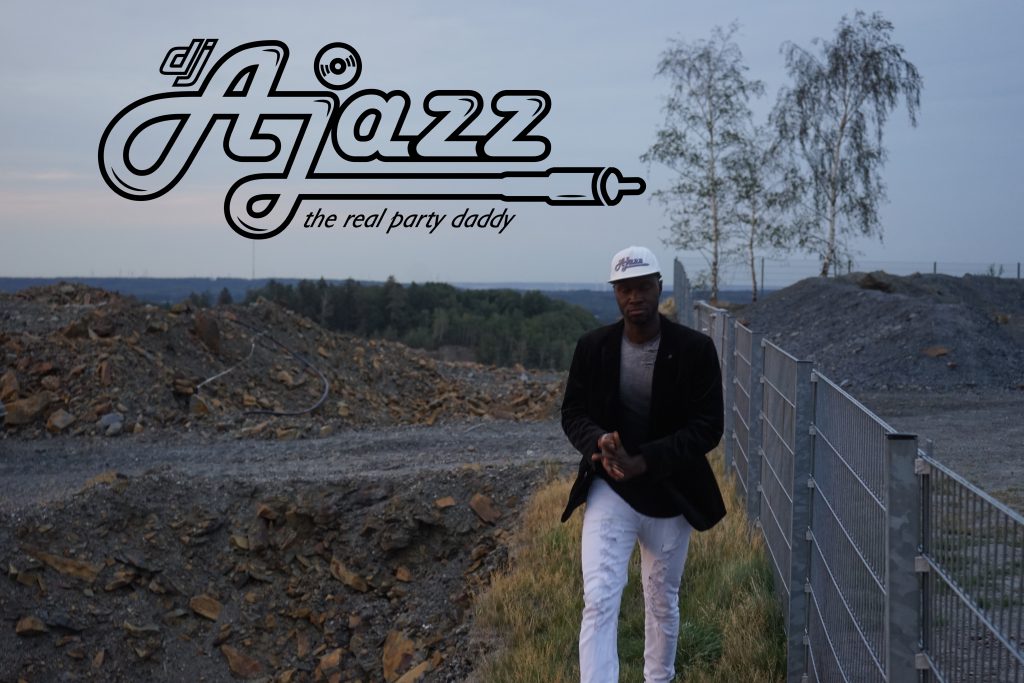 DJ Ajazz's 1st EP Album "Situation" was released on CD and is available on Apple Music. We wrote about here: Ghanaians in Germany, DJ Ajazz: The story behind every track in my debut EP "Situation"
This young and popular DJ has organised numerous Black Music events in several locations including the Afrolicious in Barena (Vechta).
He has been a resident DJ at the Grand Verace (Cityfest Cloppenburg) for over eight years.
DJ Ajazz has been a support DJ for several artistes including Lil John, Prince K One, Ardian Bujupi, DSDS Collins Owusu, Lola & Anniemie, Moe Phoenix, BG Knock Out and California.
DJ AJAZZ CONTACTS
Website: https://linktr.ee/djajazz
Instagram: djajazz
Facebook: deejayajazz
Twitter djajazz