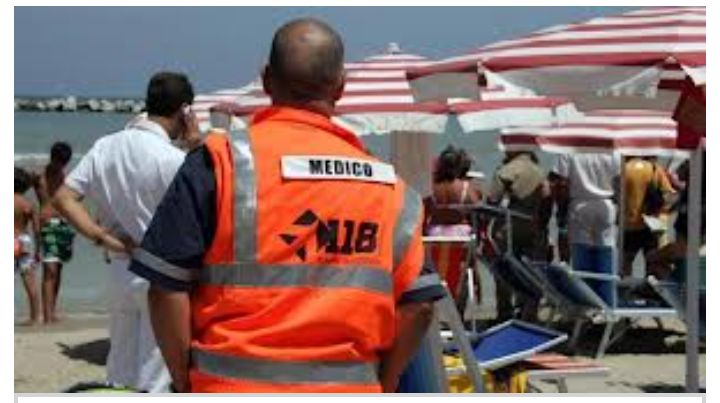 Africans in Italy: Nigerian man bites rivals finger. A 25-year-old Nigerian bit off a piece of his Albanian rival's finger and ate it during a brawl on the beach in Rimini, Italy.
The participants in the brawl ran after each other between the sunbeds and fought with the umbrellas near the Bagno 70 in Rimini. Night guards who were on duty noticed the confusion and raised alarm.
The injured Albanian was rushed to the hospital after an ambulance and police officers arrived at the scene.
According to the Corriere di Bologna, police have already arrested two people in connection with the incident and are currently being held at the Rimini Police Headquarters. They have been charged with aggravating brawl and are expected to appear before the judge for validation hearing.
The Nigerian will be assisted ex officio by the lawyer Roberto Barra. The other two Albanians have appointed lawyers Paola Zavatta and Umberto De Gregorio to represent them.
Two other men involved in the brawl managed to escape before the police arrived and investigations are still underway to try and identify them. In what was told to the police, the violence was caused by a love rivalry.
READ ALSO: Nigerian man dies after model girlfriend stabs him to death

Nigerian man bites federal police officer in the upper arm

Bodies of children found on Libyan beach after migrant boat sinks. Nobody cared for them