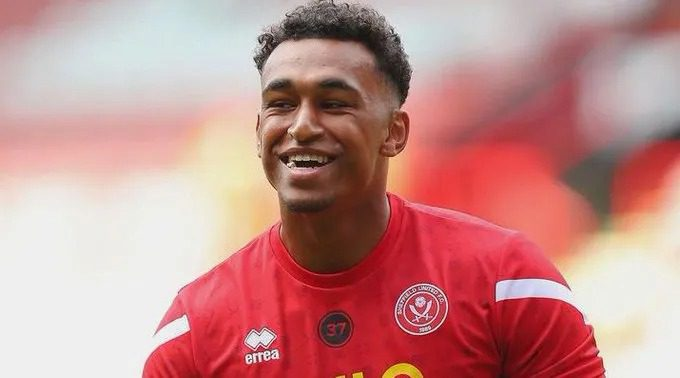 African footballers. German-born goalkeeper Jordan Amissah confirmed his commitment to play for Ghana national team the Black Stars and said his decision is 'non-negotiable'.
The Sheffield United youngster, who is on loan at Burton Albion in English League Two, has recently confirmed his international allegiance to Ghana with the world, and his country, watching.
In an interview with The I&O Podcast, Amissah expressed his eagerness to play for the Black Stars and stated that he cannot wait to wear the Ghanaian jersey with the black star on it.
Why does Jordan Amissah want to play for the Ghana Black Stars?
"Playing for Ghana is non-negotiable. A lot of people asked me, 'Do you want to play for Germany or Ghana?' But playing for Ghana, when that day happens, you know, happy days. I've got the black star on my chest, and I'm a happy man," wrote Ghana Soccer net quoting the player.
Amissah, who is of Ghanaian origin, was born in Germany, leading to uncertainties about which country he would represent at the international level. However, the young goalkeeper has made it clear that he wants to represent his homeland and make his country proud.
According to reports, Amissah is set to be called up to the Black Meteors squad for the 2023 U23 Africa Cup of Nations, which will be staged in Morocco next month.
European players choosing to play for their home country is quickly becoming a norm as players want to carry the African pride of their origin. We wrote about other players who chose their African countries over their European homes below:
Nigerian-German footballer Leon Balogun chooses Nigeria over Germany with no regrets

Ghanaian-German footballer Manfred Osei Kwadwo is debating playing for his hometown instead of Germany