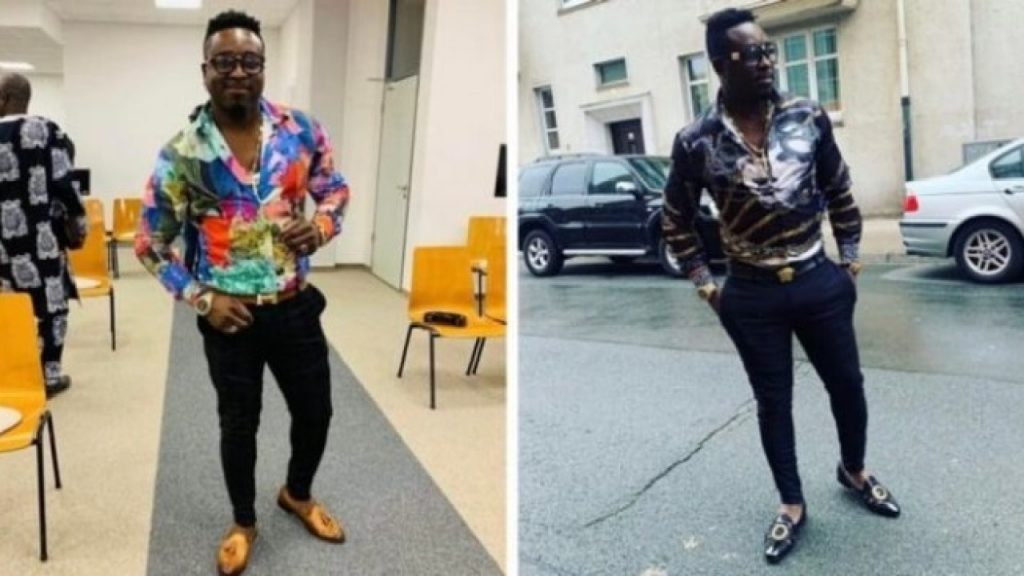 Ghanaians in Germany: A Ghanaian footballer based in Germany, Osei Milla, has become a laughing stock after he was kicked out of his matrimonial home by his wife over cheating allegations.
His wife was witnessed throwing all his clothes and belongings out of the house said ghanacelebrities.com.
In a video shared widely on Instagram called Those So-Called Celebs, Osei's wife was so angered by his actions that she took her time to pack every item that belonged to her cheating husband with precision.
READ RELATED STORY: "I would rather have my wife cheat on me in Ghana than in Germany" – Ghanaian in Germany admits
The woman indicated in the video that she was going to do away with all of his belongings and ensure he was embarrassed in the process.
The Ghanaian star has been known to dabble in the field before and he is known to have 'play boy' tendencies. He has also been accused of squandering money on his other conquests and failing to cater for his family's needs.
Osei Milla's cheating allegations are said to be long standing.
Source: Tuko