SPORTS NEWS. Kenyan Eliud Kipchoge, the world's greatest marathoner ever, broke his own world record by winning the Berlin Marathon, clocking 2:01:09 to lower the previous record time of 2:01:39 he set in the German capital in 2018.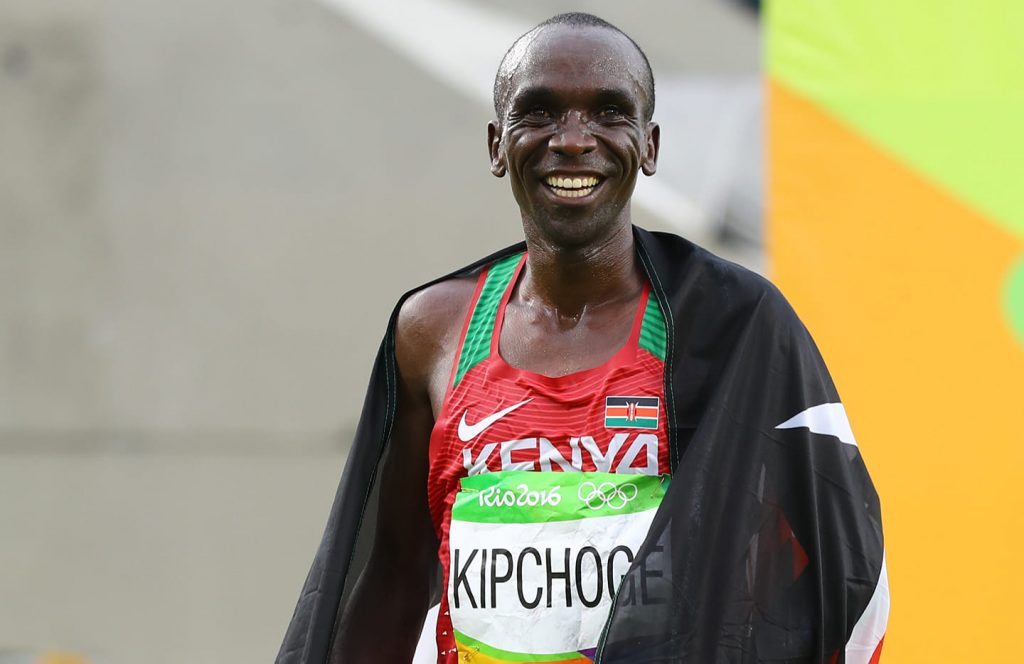 Eliud Kipchoge breaks the world record, again
Eliud Kipchoge (37) a two-time Olympic champion, wrote another chapter of his brilliant career in Germany, as he broke the world record again and earned his 15th win in his 17th career marathon to bolster his claim as the greatest runner in history.
NBC sports commented that his pacing was not ideal as Kipchoge slowed in the final miles, running 61:18 for the second half after going out in an unprecedented 59:51 for the first 13.1 miles. He still won by 4:49 over Kenyan runner Mark Korir.
Kipchoge commented that he was planning to go through the halfway mark 60:50, 60:40 but his legs were running very fast. He was trying to run in two hours flat but all in all he was very happy with the performance.
"We went too fast in the first half. It takes energy from the muscles. … There's still more in my legs to possibly lower the record again."
Kipchoge's focus going forward is trying to become the first runner to win three Olympic marathon titles in Paris in 2024. He also wants to win all six annual World Marathon Majors. He's checked off four of them, only missing Boston (run in April) and New York City (run every November).