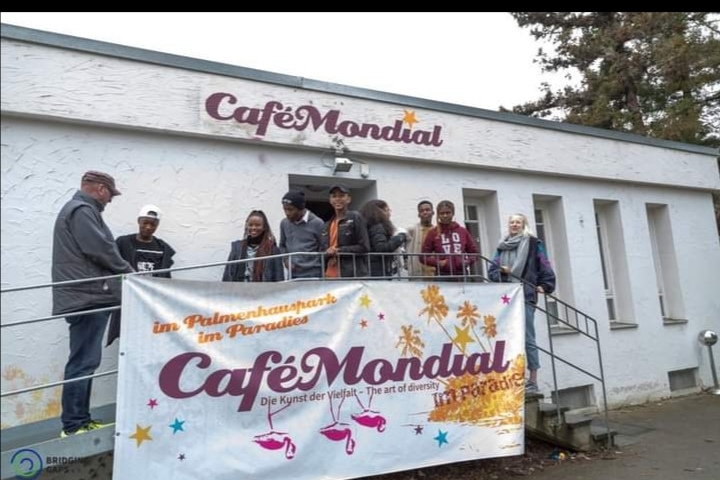 Germany based NGO, Café Mondial, is organising a football tournament dubbed 'Kick racism off the pitch together' on 25th June, 2022 at Sportplatzareal Schänzle Konstanz city.
How will the games be played?
The football tournament will comprise of 21 teams of 6 players each, plus substitutes. The playing time per game is 10 minutes and will be played on 2 courts.
There is a special rule which is; there must always be a FLINT footballer on the pitch of a team during the whole game (FLINT: women, lesbians, inter, non-binary, trans).
Fair play has been made a priority from the beginning to the end of the games and there will only be group matches where all teams will play 6 matches in the groups. Afterwards, the points from the games and the placings will be announced.
The humanitarian NGO gave a statement saying, "We play together against exclusion and racism! Because racism prevents us from meeting each other in a friendly way. Because racism denies the right to equal opportunities in life for many. Because racism is unfair and has no place on our pitch. It is not about winning, it is about living together in peace and freedom. We want to kick racism off the pitch together!"
How can you register?
Registration deadline for teams is the 20.05.22: Register by donating 20€ to an NGO of your choice and send in your registration to the following mail.
Registration to: kicken@cafe-mondial.org
Further information: Cafe-mondial.org
READ ALSO: 9 year old black boy dies after routine surgery in Hamburg, doctors face serious charges

How an African in Italy beat racism to get his pizzeria ranked among world's top 50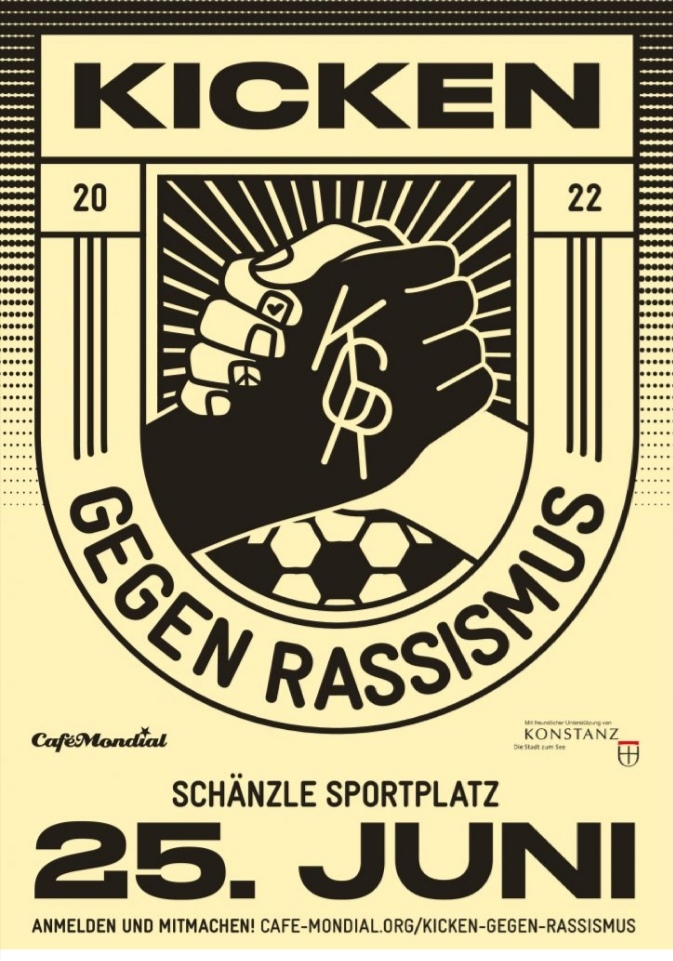 About Café Mondial
Since 2015, the Café Mondial has been a creative space and meeting place for all people living and visiting Konstanz, as well as a real café since mid-2016.
The organisation has been committed to a sustainable urban development involving all people living and visiting Konstanz. Whether one has lived in Konstanz, is passing through, or a migrant from near and far (including students from all over the world), the Café Mondial opens its doors at least three times a week – and invites them to counselling offers, discussion events, music, dance, cooking together; or 'just' with coffee, tea, juice and cake.
The principle of the Café is to pay as much as the offers are worth to you ('Pay as much as you can/want'). Donations in the form of cakes and other goodies are always welcome.
Part of the concept is to offer other initiatives a roof: Among other things, free rooms are provided for voluntary groups such as Fridays for Future, the local Refugee Law Clinic, Adtendo, the 'Project 83 – Konstanz integrated', which was awarded the German Citizens' Prize, and the Local groups provided by Amnesty International, Foodsharing, SoLawi Konstanz and many more.
The atmosphere in the Café Mondial is characterised by the possibility of informal and unprejudiced exchange. The internal structures know no hierarchies and no status; anyone who wants to get involved is always welcome from day 1.
By: Bakary Ceesay