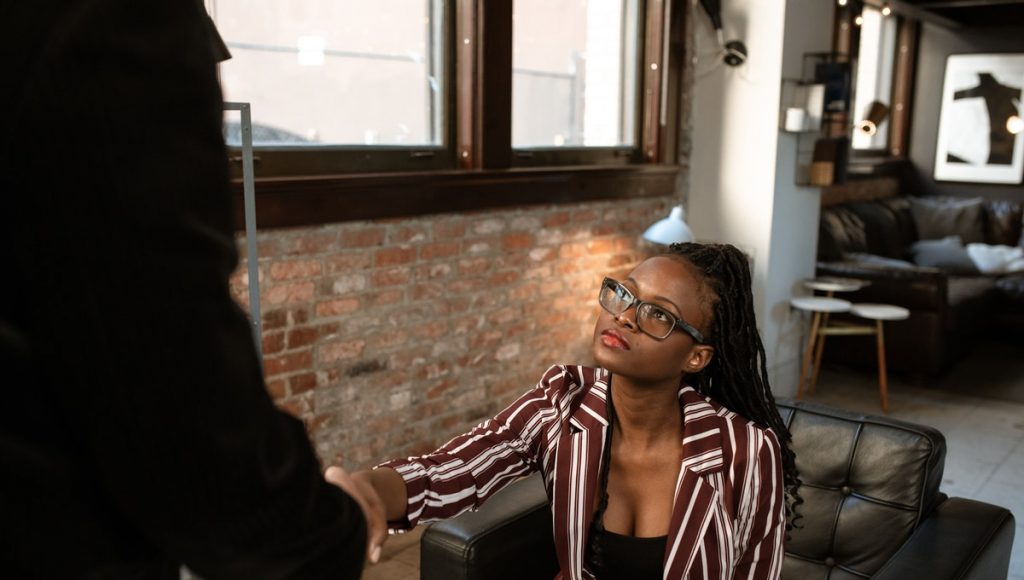 Work in Germany. Would you consider migrating to Germany and why? Germany needs hundreds of thousands of new skilled workers, but is Germany ready to accommodate migrants into the country? Here are some answers:
German Chancellor Olaf Scholz's government plans to undertake significant immigration reforms, including removing bureaucratic obstacles from the asylum system, easing the acquisition of permanent residency for immigrants with so-called "tolerated" status, and granting citizenship to those who have stayed in Germany for a considerable period.
A 2018 study found that a third of Africans living in Germany reported being poorly treated or abused. Many also said they felt discriminated against when looking for a job or an apartment because they were African. We wrote about this here: 'Apartments instead of tents and hangars' – asylum seekers in Germany demand favourable accommodation.
Germany's government has passed a law that will see people with a 'tolerated stay' gain a new path to permanent residency in Germany. We wrote about it here: Germany set to gain new residency rights – 'tolerated' migrants will benefit from this.
The new law aims to provide a new path to residency for people who have lived in Germany on a 'tolerated stay' permit for at least five years by October 31st, 2022. This group will now be given 18 months to fulfil the criteria for permanent residency.
This will include proving you have at least B1 German language skills and showing that they can financially support themselves. People who have committed crimes or given false information about their identity won't have the opportunity to apply for a residence permit.
Work in Germany: Here are some reasons people shared on why they would/would not move to Germany, do you relate?
Skilled labour is a back bone of country. Africa will remain poor if such people leave there home nations.
Don't falls for this. Germany is a country that is full of bureaucracy. There are thousands of asylum seekers still roaming the streets of Germany for over 5-10 years without given permission to work. Germany, hate diversity. They are so stuck – inside when it comes to tolerance.
Germany remains the most tolerant European country , full of opportunities for immigrants especially Africans . If you get the chance to go take it.
Let Germany give the migrants there documents first.
Honestly, sometimes i feel it is just talk talk. There are skilled workers here in Germany with proper documentation but it takes ages for their permit applications to be processed. Even to get appointments to the auslanderbehorde takes months. Charity, they say, begins at home. Germany should sweep its house first.
Germany already has enough migrants. Let them try to pave a way for those who are already living in Germany and some EU countries.
These so called developed countries are constantly and seems increasingly seeking Africans to go "live" there. It's clearly slave labour that they are looking for. These countries are able to mobilise their own workforce from their populations but why don't they is the question we should be asking. It doesn't matter if you are learned, they will treat Africans as eighth-class citizens or guests. Only a select few ever get respectable status that can rival their own. I realise many of us like to use these "opportunities" as stepping stones or escapes but be weary.
Why should I migrate when I'm in Kenya with the Ruto presidency…I'm absolutely fine here and other countries including the European countries can come here as immigrants and we shall treat them as they treat us…
Not with all the inflation right now, gas is 500- 1000 euros a month. Even the citizens can not afford it and now protesting everyday.
I have visited Germany many times and lived there too for 6 months before. No doubt Germany have so much to offer in terms of knowledge acquisition. I have met so much beautiful and kind hearted Germans. They have also visited me severally in Nigeria and supported my project. Yet I still find it hard to live there despite all the nice people there that I have met. Maybe I should consider it this time but still not sure cos I think Nigeria needs me more than I need Germany.
I think all EU countries are racists the safe place to be as African is Africa, we should just wear our thick skins and hustle because our leaders are killing our hopes in Africa everyday.
read also:
List of well-paying professions in Germany you should know about
How to come to Germany with a work visa or as an entrepreneur
Germany: EU Blue Card salary requirements in 2023
How and where to apply for the EU Blue Card to work in Germany
Working in Germany: What is the average income in Germany?