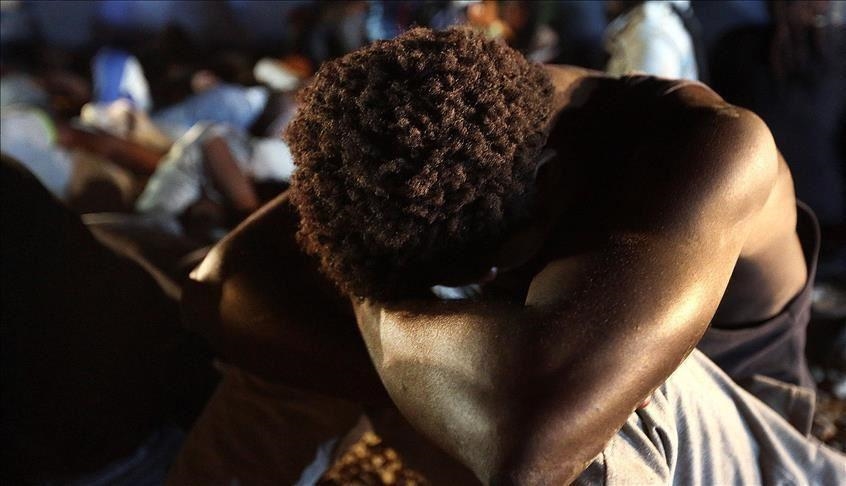 Refugees in Germany. Italian authorities have refused safe harbour to Humanity 1 NGO vessel trying to dock and unload 104 unaccompanied mainly Gambian minors rescued in the Mediterranean Sea.
The interior minister Matteo Piantedosi has suggested that Germany should be in charge of accepting the rescued migrants by the German-flagged ship Humanity 1.
"We cannot take care of the migrants collected at sea by foreign ships that operate systematically without any prior coordination with the authorities," Mr Piantedosi told Italy's national newspaper Corriere della Sera.
Italy's new Prime Minister Giorgia Meloni has signalled that her government might ban NGO-run vessels from even entering its waters altogether.
Many charities hold that Italy's refusal to allow migrants to disembark is in breach of international law. Ms Meloni has however rejected such claims and said these NGOs allegedly were in breach of international law, acting as a "shuttle service" between Africa and Europe.
"If an NGO ship flies, let's say, the flag of Germany, there are two possibilities: either Germany recognises it and takes care of it, or that ship becomes a pirate ship," Ms Meloni said.
In an emailed statement the German embassy in Rome said many of the 104 unaccompanied minors on the German-flagged ship Humanity 1 needed medical care. "We have asked the Italian government to provide help quickly," the embassy said in a statement issued on Wednesday.
Responding to a letter the Italian government had sent to the German embassy in Rome claiming that the Humanity 1 vessel was not in line with national security rules, border control and the fight against illegal immigration, German embassy said its government believed the NGOs rescuing migrants at sea were making "an important contribution to saving lives in the Mediterranean".
"Rescuing people in mortal danger is the most important thing," the German statement said.
In a statement, SOS Humanity said "the medical situation on board is deteriorating. The more than 100 unaccompanied minors among the survivors are particularly suffering under the conditions."
The psychological condition of the survivors is worrying. A mental health specialist on board the Humanity 1, reported: "In their countries of origin, on the journey to Libya and at sea, some of the survivors witnessed the death of their fellow travellers or suffered extreme violence."
Referring to the reports from survivors who were rescued from a heavily overcrowded rubber boat on October 24, the mental health specialist on board the Humanity 1 said: "A lot of them had to watch friends or family members drown, falling off the rubber boat the night before their rescue. This is precisely why most of the minors on board show critical psychological conditions and clear consequences of the traumatic events they have experienced. Every day, their need to reach a secure place becomes more urgent: They need a place of safety now!"
The organisation noted that children were stressed and exhausted and could not eat properly. "We have three babies on board one is just 1.5 months old. Two of the mothers are in such a bad mental and physical condition that they cannot breastfeed their babies. We can provide baby milk powder – but like other supplies, the milk powder is limited and will last for a few days only," SOS Humanity said.