Yahya Moro Yapha, Germany based Gambian social and human rights advocate, advised the German government to welcome all refugees with open arms, abolish the camp life and residenzpflicht (mandatory residence).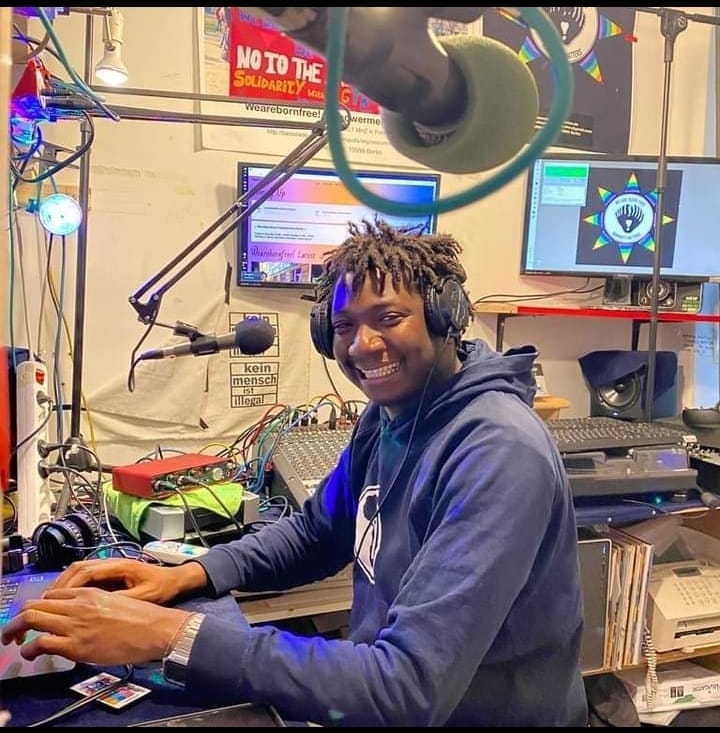 (Residenzpflicht is a legal requirement affecting foreigners living in Germany, more specifically applicants for refugee status or those who have been given a temporary stay of deportation. Those affected are required to live within certain boundaries defined by the applicants' local foreigners' office.)
Yapha, the diaspora mentor at Migration Media Network, was leading a group to make a power-point presentation about empowerment and vulnerability among migrants and refugees titled: " Empowerment is a joke when society takes everything from you", "Structural restrictions of the participation of refugees during three years" and participatory research on "Migrant health, legal and social problems in Germany" Initiated by the Institute of Sociology at Ludwig-Maximilians-Universität (LMU) and led by Prof. Dr Hella von Unger.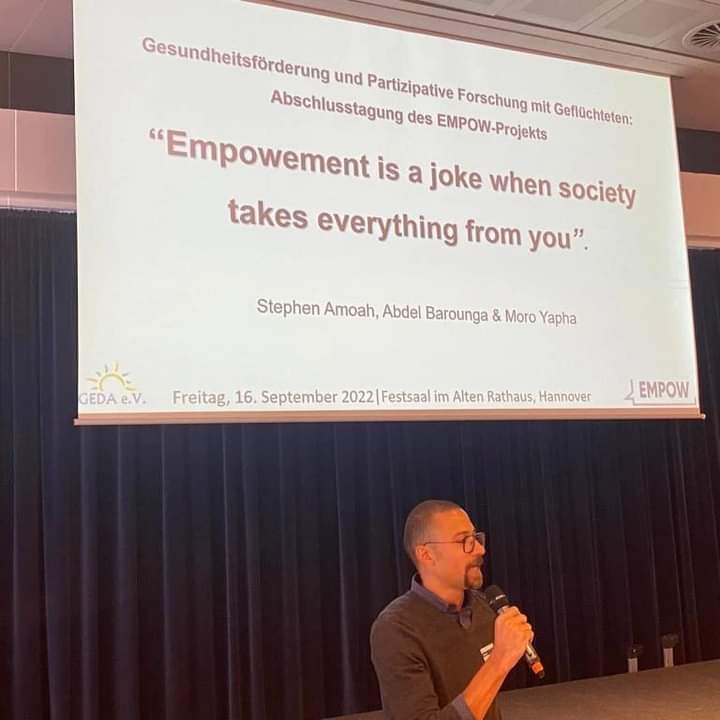 The Three-year participatory research project was successfully carried out and done by the 3 main cities namely, Empow Berlin, Empow Münich and Empow Hannover. All the groups were formed, and run by the self-organised migrants or people with migration backgrounds in Germany, and the members of the 3 groups are mainly people working with migrants or with projects that support migrants in Germany.
During the three years of the research project, the Berlin Empow group, had made a series of critical discussions about "Empowerment and Vulnerability" among migrants and refugees, and at the end of the research project the closing conference of the EMPOW project took place at Old Town Hall of Hannover on September 16, 2022.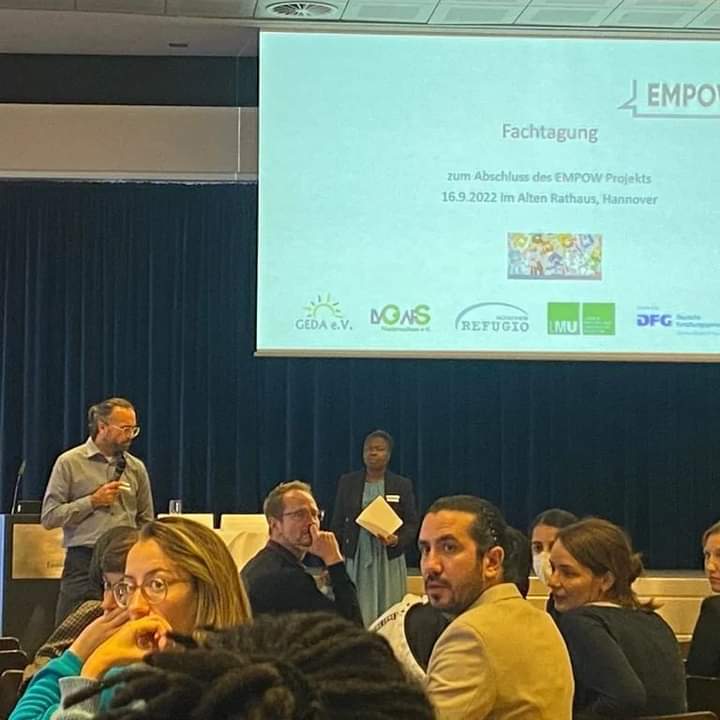 The Berlin based human rights activist had strongly recommended some key messages and recommendations that were sent to the responsible stakeholders. Mr Yahya Moro Yapha, who is also a Radio Presenter at 'We are Bornfree' Empowerment Radio based in Berlin, recommended;
Welcoming all refugees with open arms
Abolishing the camp life and residenzpflicht
Less bureaucracy and use of easy languages for newly arrived migrants and refugees
Provision of mental health workers
Provision of more intercultural mediators
Granting migrants and refugees documentation and setting them free.
"We hope the key messages will reach the whole research to create a good impact on Vulnerable refugees and migrants"