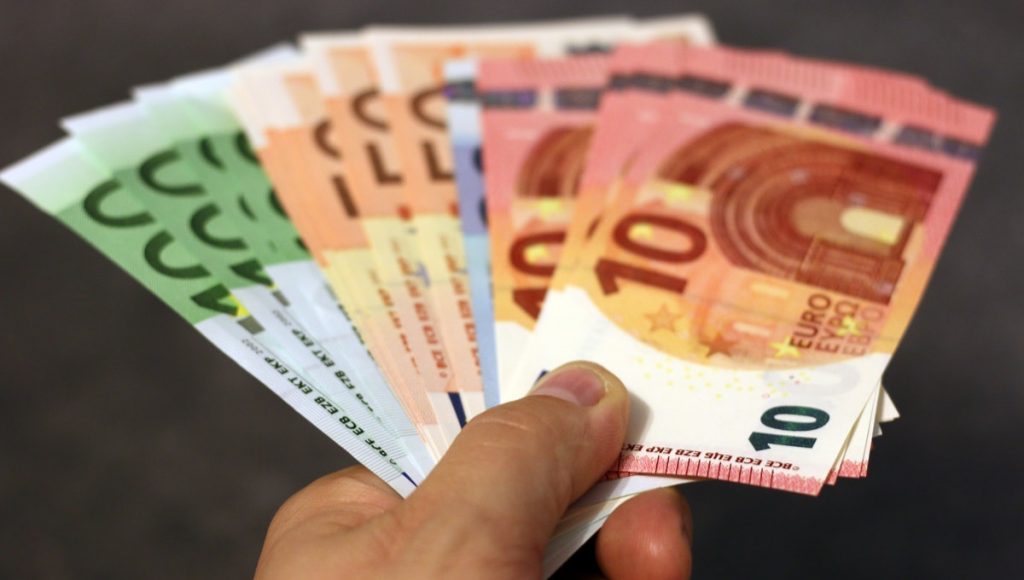 German minimum wages have increased from 1 January 2022. The minimum wage is set to rise again in July as we explained here: Sharp increase in the minimum wage in Germany from 2022
What is the legal minimum wage in Germany: Mindelstlohn
The minimum wage (in German Mindestlohn) – is the lowest remuneration that employers can legally pay their employees in Germany – and the lowest rate at which workers can accept to work. In Germany, the minimum wage is based on hourly rates.
The Mindestlohngesetz Minimum Wage Act of August 11, 2014 (BGBl. I S. 1348) stipulates that employees should not be paid less than the wage set by the government. At the same time, trade organizations have the right to set their minimum rates, which are obviously higher (see below).
Minimum wages in Germany per hour 2022
As from January 1st to June 30th, 2022, the statutory minimum wage is: 9.82 euros
From July 1 to December 31, 2022, the statutory minimum wage is: 10.45 euros
As of January 1, 2022, all workers and employees in Germany will receive an hourly minimum wage, in Germany, the minimum wage is EUR 9.82 per hour. As of July 1, 2022, the statutory minimum wage per hour will increase to EUR 10.45. This also applies to work on so-called Minijobs.
Under the new coalition agreement, the SPD, the Greens, and the FDP agreed to raise the minimum wage to EUR 12 per hour. However, it is still unclear when the new rate hike will be introduced.
Differences in statutory minimum wage rates
Wages in Germany vary greatly. They do not only depend on education and industry but often also on the region of the country. In the east of the country, wages are lower than in the west of the Federal Republic of Germany.
There is an obligation nationwide to pay employees according to government-set minimum wage rates or in line with industry minimum wage rates. Exceptions are currently young people under the age of 18, as well as certain groups of apprentices and long-term unemployed registered in Germany (see below).
Industry specific minimum wages
For example, in the construction industry, the minimum hourly wage for an unskilled worker is EUR 12.85 in all regions. However, there are differences in the salaries of skilled workers: in Western Germany, the minimum hourly wage is already EUR 15.70.
To see the minimum wage in the industrial sector in Germany you can visit this link: Mindestlohn
Monthly minimum wages in Germany per month in 2022
You can up to €1,585 euros a month in Germany. If you account for all the twelve months in a year, you can earn up to €19,020 euros.
Minimum wage in Germany after taxation
After taxation, an average employee in Germany gets 35% less of their income which is inclusive of all of their social security contributions.
Minimum wage in Germany for International students.
International students in Germany can only work for 120 hours in a semester. According to the countries law, the visa is for study and not work. The maximum amount an international student can earn is 450 euros per month. Full-time students do not pay taxes and social security contributions.
Overtime, work on public holidays, night shifts – how much are the bonuses to your salary
According to German regulations, in addition to the minimum wage, there are allowances for work at night, on public holidays, or in difficult conditions. These supplements are as follows:
for night shifts – 20% of the hourly rate;
for work on public holidays and Sundays – 75% of the hourly rate for work on Sundays and public holidays falling on Sundays. The allowance for work on Easter Sunday, Pentecost, May 1, Christmas and other holidays that do not fall on Sunday is 200% of the hourly wage;
for those working in difficult conditions, which are charged as a lump sum, an allowance of approximately EUR 1.45-2 is due.
Paychecks or Gehaltscheck
In Germany, the employer must provide the employee with a so-called "Gehaltscheck" (paycheck). It is a written receipt of the amount of salary one earns and the types of deductions made.
Minimum Wage Exceptions
The statutory minimum wage does NOT apply to:
Teenagers under the age of 18 who have not completed vocational training
Apprentices – regardless of their age – within the framework of
vocational training (the minimum wage for trainees is "minimum training remuneration" and not to be confused with the statutory minimum wage).
Long-term unemployed during the first six months of employment after the end of unemployment
Interns if the internship is mandatory as part of a school or university education or if the internship is voluntary for a period of up to three months to provide orientation for vocational training or study
Young people who are taking part in introductory training in preparation for
vocational training or in other vocational training preparation under the Vocational Training Act
volunteers
Source: Federal Statistical Office of Germany, Statistisches Bundesamt, German Trade Union Confederation