Germany coronavirus: Germany's government and state leaders have agreed on nationwide rules that would see unvaccinated people excluded from many public places. Vaccinated people will also have to take covid tests should the situation deteriorate further.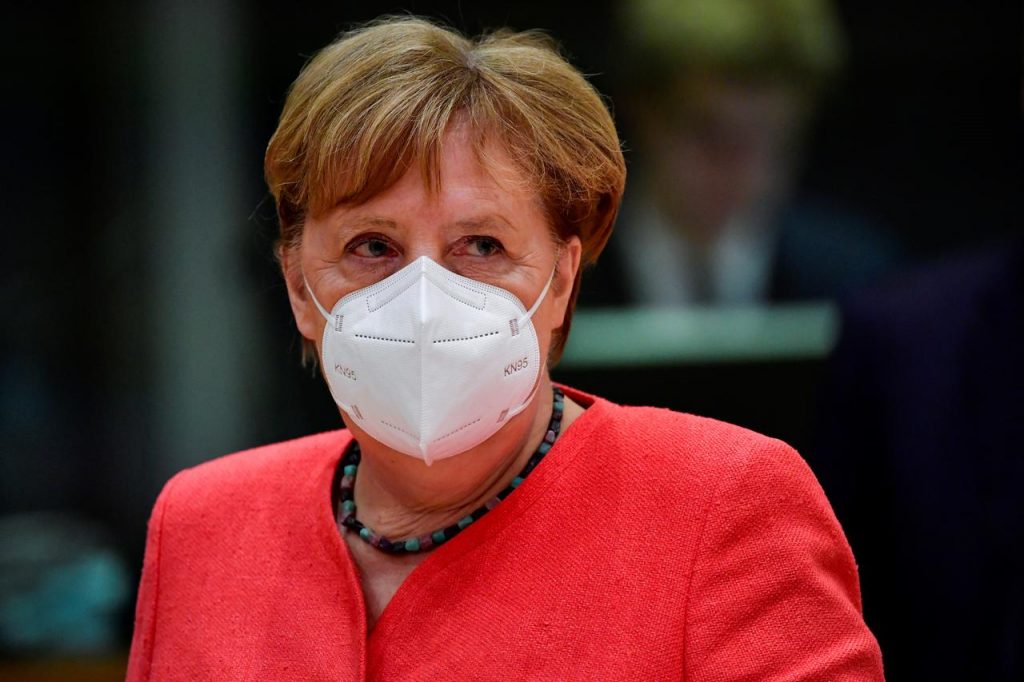 When will 2G rules be enforced?
Government and state leaders agreed that 2G rules will have to be brought in when hospitals exceed the limit of people admitted. Should this happen, access to many public places will be granted to only those who are vaccinated (geimpft) or have recovered in the last six months (genesen).
States like Berlin, Bavaria and Hamburg have already enforced the 2G rule.
Unvaccinated people will be barred from entry.
The Local.de reported that the states and government leaders came to the decision that only the vaccinated and recovered people will be allowed to access leisure, cultural and sporting events, hospitality venues as well as to body-related services and hotels, when the Covid situation in hospitals gets worse.
The proposed measures are to take place when the hospitalisation limits have exceeded the threshold value of three. This figure describes the number of Covid-19 patients admitted to hospitals per 100,000 population over a seven-day period.
Chancellor Angela Merkel said that a stop needed to be put on the exponential rise in the number of corona cases and the number of care beds being occupied.
What does 2G plus entail:
The 2G plus rule will apply if the hospitalisation rate for the district reaches six.
The proposed draft by state ministers and government said that places that have a high infection risk, like clubs and bars, will be able to demand those who are vaccinated and those who are recovered to show a recent negative Covid test.
READ ALSO: Covid-19 Germany: 2G rule to come into effect in Baden-Württemberg from Wednesday

Coronavirus: German government to introduce 3G rule to buses and trains, tests before boarding
The 2g plus rule will be waived should the number of those hospitalised drops over a period of time.
Checks will have to be "consistently and even more intensively monitored than before", said the government and state leaders.
Exceptions to the 2G rule would be possible for children under 18.
Mandatory vaccination of medical personnel
All hospital, care facilities and mobile care service employees will have to undergo mandatory vaccination against covid.
Both retirement and nursing homes employee and visitors will have to perform daily coronavirus tests.
Nursing staff bonus
Due to the burden on the work done by nursing staff during the pandemic, these workers should again receive a cash bonus. It will be due primarily to workers in intensive care units, Merkel said. It is not known yet how much it will be.