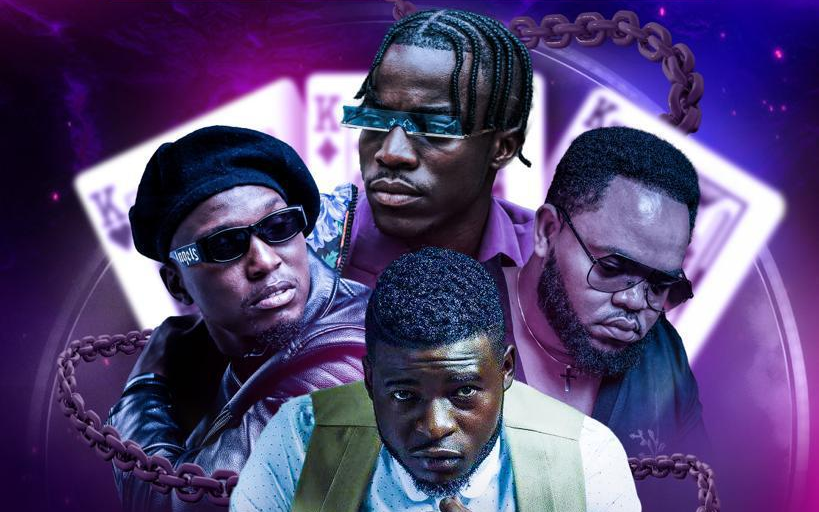 Africans Festivals. Music fans from all walks of life are invited to attend the Live in Germany concert and experience the vibrant sounds of African music in Hannover, Germany. The Live in Germany concert promises to be an unforgettable experience, bringing together some of the most talented artistes from Zimbabwe and Africa.
Event organisers, McFanuel Entertainment and Straight Outta UK, are proud to announce this Live in Germany musical concert that will take place on the 22nd of April in Lehrte, Hannover region (Niedersachsen ).
Need more reason to attend? This exciting event will see award-winning Zimbabwean artistes, Freeman HKD, Nutty O, EXQ, and DJ Tamuka performing live at Burchard Retschy Ring 7B // 31275 Lehrte. So remember to mark your calendars and get ready to dance to the rhythm of African music.
The concert will also feature German-based artistes like Ihashi from South Africa, Marshal " Tutu " Katongo from Cote d'Ivoire, and Que and King Labash from Zimbabwe. This will be a fantastic opportunity for music lovers in Germany to experience the unique and vibrant sound of African music.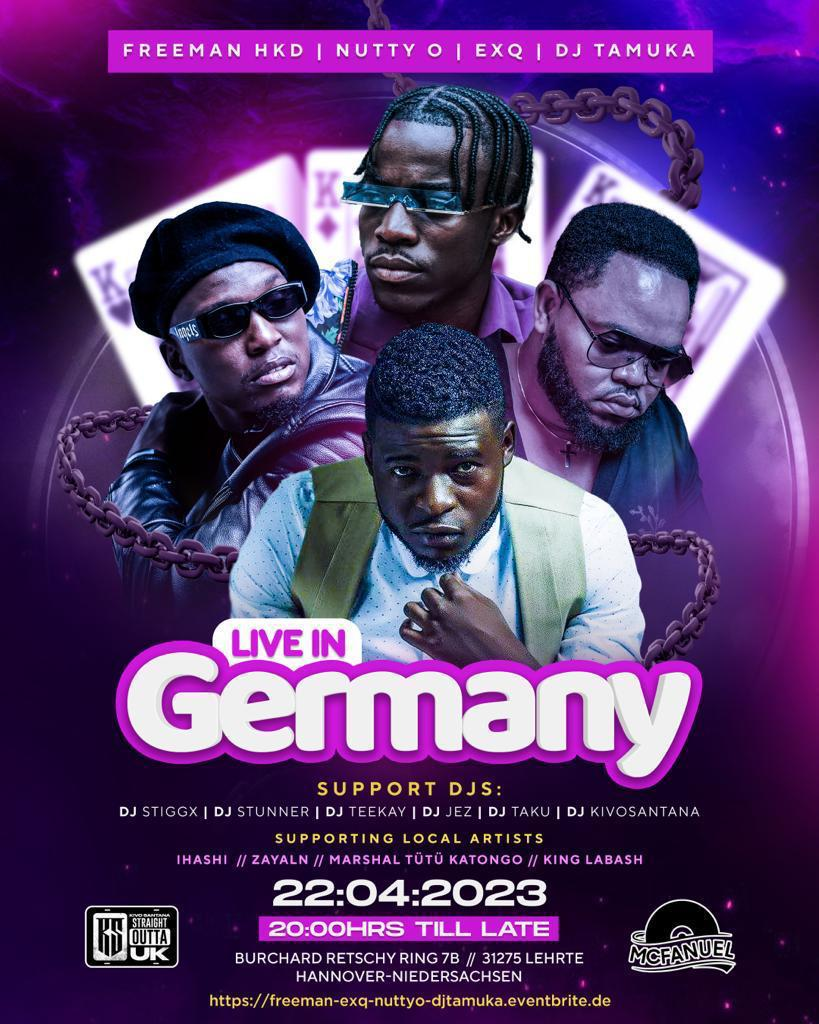 African music has been gaining popularity worldwide and this concert is a testament to the growing interest in African music and culture. McFanuel Entertainment CEO, Joel Nyengerai, has emphasised that the show is not only for Africans but is open to everyone. He said, "Germany is a country with a rich cultural diversity, and we would like to invite Germans to come and enjoy African music and food."
Tickets for the concert are already selling out fast, with the VIP section completely sold out. Fans who have not yet bought their tickets are advised to do so as soon as possible to avoid disappointment.
Dueutsche Connect Founder, Kumbirai Chipadza, wrote this about the event on his timeline: 'Germany has become the centre of entertainment in Europe, and people from across the continent are expected to attend the Live in Germany concert. This is a testament to the growing popularity of African music and culture in Europe, and the event promises to be a celebration of this diversity with Switzerland, Sudan, Rwanda, South Africa, UK and Zimbabwe all represented.'
Tickets are still available and you can use this link to purchase: Buy tickets here
This event is not to be missed, so hurry and grab your tickets before they sell out.