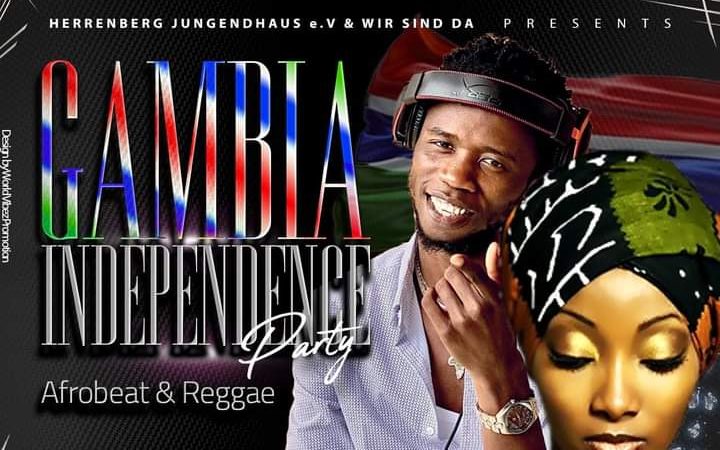 Gambians in Germany. Gambians in Herrenberg City are set to celebrate the 58th Gambian Independence on 18th February, 2023 at the Jugendhaus Herrenberg Germany in Baden-Württemberg. 
The event is aimed at promoting Gambian culture in the city of Herrenberg and also provide opportunities for cultural exchange.
Admission starts at 8 p.m. followed by a political lecture at 5:00 p.m. Afterwards there will be traditional music played by Ursula Brandscheid-Kouyate. The night will also feature German-based Gambian, DJ Adi General, playing the best of afrobeats and reggae.
Kalilu Banja, Gambian cultural activist and coordinator of the event, said the cultural exchange brings different cultures and nationalities together to share the beauty of culture, understanding and being together as one community in the global world.
"It serves to increase understanding of the community in which we find ourselves," Banja outlined. 
He explained that it will also promote integration efforts by the city of Herrenberg to take in refugees and migrants.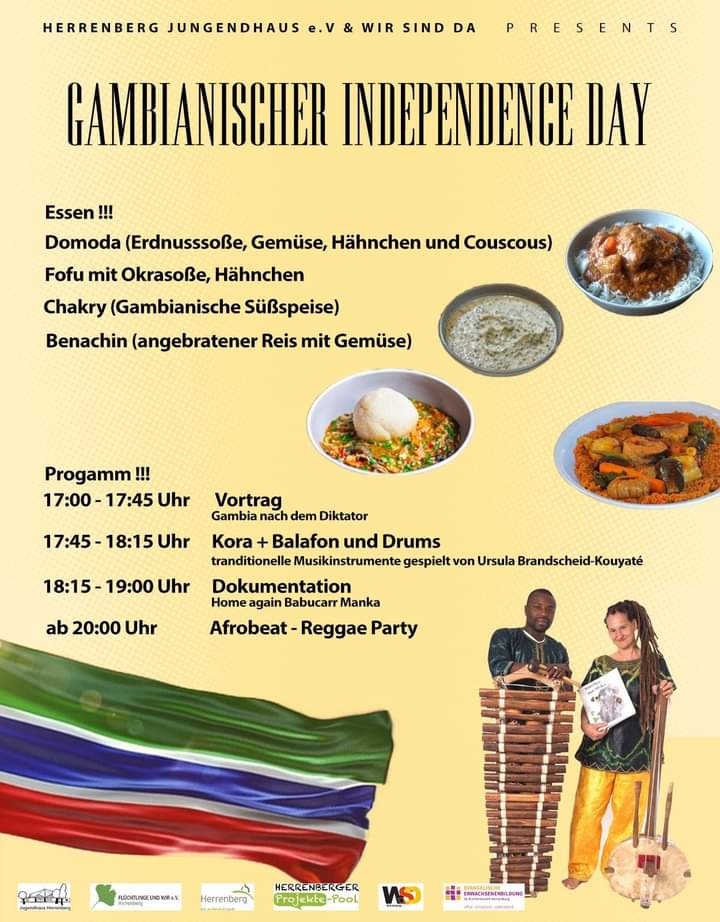 Read also:
Gambians in Germany to celebrate 'All White Independence' in Stuttgart
DJ Freegah set to perform at the Ghana-Naija Party in Cologne
African Food and Music in Leipzig presents Blaues Zebra Food and Music Pop Up