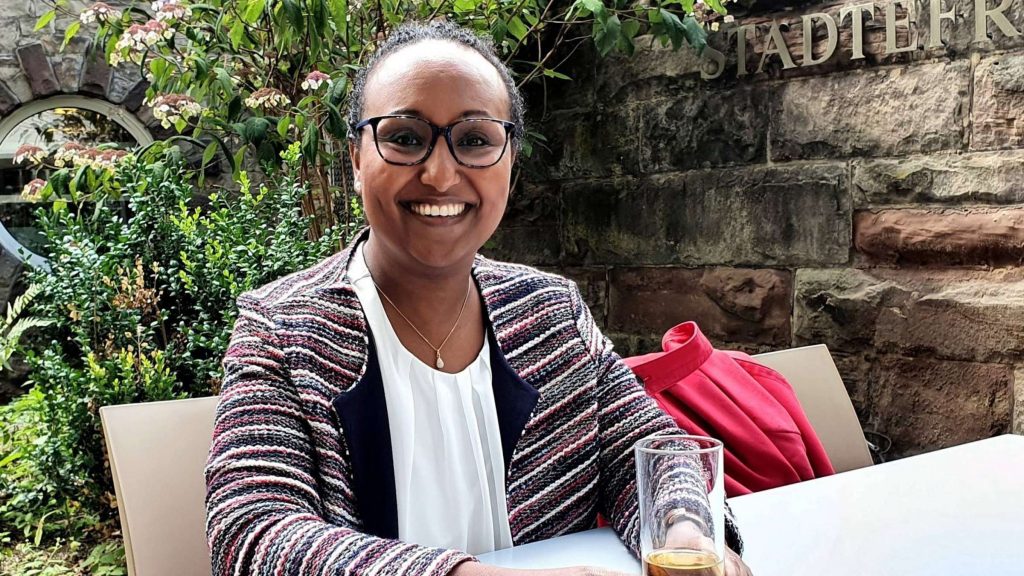 Africans in Germany: Awet Tesfaiesus (47) is an Eritrean born lawyer living in Germany, and also, the first black woman born in Africa to be elected to the German Bundestag.
Awet was born in 1974 in Asmara, the capital of Eritrea, she became a member of the German parliament elected on Sunday, September 26, on behalf of the Green Party in Hesse.
While talking to DW, Awet Tesfaiesus shared that she had been feeling less and less about getting more involved in politics but the racist attack in the town of Hanau had jolted her out of this decision.
Awet Tesfaiesus instead decided to run for the Bundestag.
"I don't know why but the terror attack in Hanau pushed me over the edge. I couldn't stand this any longer.' she told DW. She had felt that Germany was no longer safe for them and so she was considering moving out of Germany with her family.
"It's hard to find a country free of racism, so the next options was staying and doing everything possible to fight against discrimination and racism".
The German town of Hesse has a very wide set of people mostly with an immigration background and so it feels odd that this is not represented in the authorities i.e teachers, police, governments etc.
"I still haven't completely processed it, it is a tremendous honour. This is not just about me. This is a historic moment for all of us, for the entire black community. This is a huge deal."
Awet Tesfaiesus hopes to focus more attention on the issue of equal opportunities and to be able to create awareness while pushing for legislation. She hopes to become the role model to others that she did not have.
READ RELATED ARTICLE: Elections in Germany, Awet Tesfaiesus elected first black woman to the Bundestag

Cameroonian-German Armand Zorn elected to the Bundestag

German elections, Karamba Diaby re-elected to German Parliament
Source: DW