Victims of the far-right Hanau shooting have been commemorated by having a mural painted in their honour that covers a 27 –meter (89 feet) long wall. The mural was unveiled in Frankfurt and comes four months after the racially motivated attack by a German right-wing extremist.
What happened at the Hanau shootings?
To back track, on February 19, a German man shot dead nine people in two different hookah bars in Hanau before he proceeded to kill himself and his mother. The attack is said to be racially motivated as the victims had no German roots, aside from the shooter's mother.
Germany boosts security after 'racist' gunman kills nine in Hanau
The new mural under Frankfurt's Friedensbrücke, or Peace Bridge, commemorates those nine victims involved in the Hanau shooting, all people with immigrant backgrounds.
Seda Ardal of the 19 February Hanau initiative, the artists' collective responsible for the mural, told German public television that it remains our task to maintain the memory of the murdered an to address racist conditions and situations.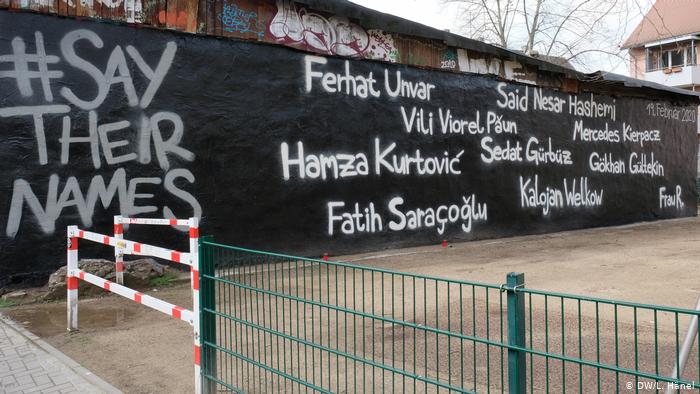 The #BLM campaign has paved a way for highlighting different issues in Germany that affect minority groups and especially black people. But the mural stands for so many things, especially the fact that it also shows that racism is so deeply seated people would rather take a life and also, their own.
The mural is a reminder of the injustices that happened to the victims and that it is the reality of what suffering people go through because of racism and a racism mind-set.
Sources: 19 February Hanau initiative