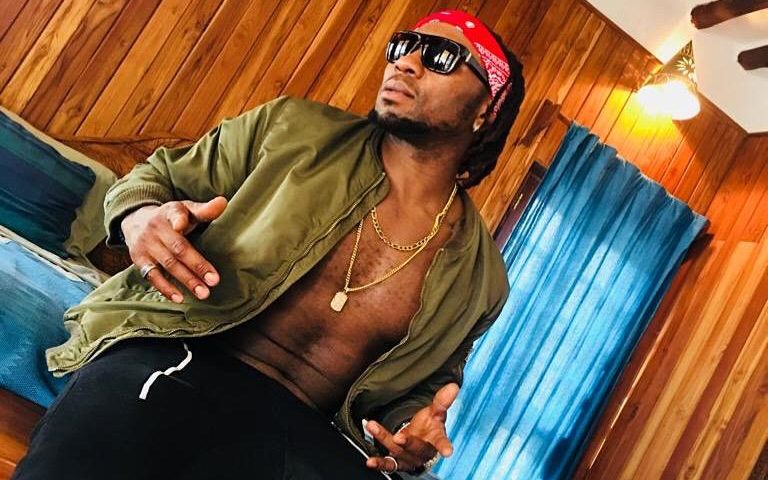 Meet Anthony Sky, a Nigerian Sweden-based musician who also resides in Germany and is making music that is played all over Europe and the world. Anthony Sky is the epitome of new music and also a new sound to Afrobeats.
We caught up with the talented Anthony Sky who granted us an exclusive to get to know what about him makes him tick, what he loves, where he's from and what makes him such an amazing musician with hit after hit and more about his newly released hit single 'Give Dem'.
Who is Anthony Sky?
My name is Anthony Anusie, AKA "Anthony Sky ". I am an independent Afrobeats artist, singer/song writer and a content creator originally from Nigeria but currently based in Sweden and Germany in Europe.
Why did you name yourself 'sky'? I'm interested
As a kid growing up in Nigeria, I loved watching aeroplanes flying high up in the sky. Back then we lived in a house that had an open rooftop so I always went up to it to watch the aeroplanes flying high in the sky.
This is where the name came from and as I grew older I started calling myself Sky and so when I went into music I thought that Anthony Sky as a moniker would be an excellent name.
When did you discover you have a talent for music?
At the early age of 10 I was singing at church choir and I noticed that I had a passion and a talent for music.
What challenges would you say you face in your line of work as a musician?
There are several challenges in the music industry but the ones I face the most are; getting my sound across millions of listeners worldwide and on the big music platforms. The game is very competitive today and reaching out to millions of fans across Africa and globally can be very challenging even though social media platforms make this a tad possible.
A lot of large promotional work demands large amounts of finances and sponsorship and does not favour artists who are starting out or just need a bit of coverage to blow.
READ ALSO: Winners of the African Community in Germany Awards 2022 announced at a glamorous Gala event in Eschborn, Germany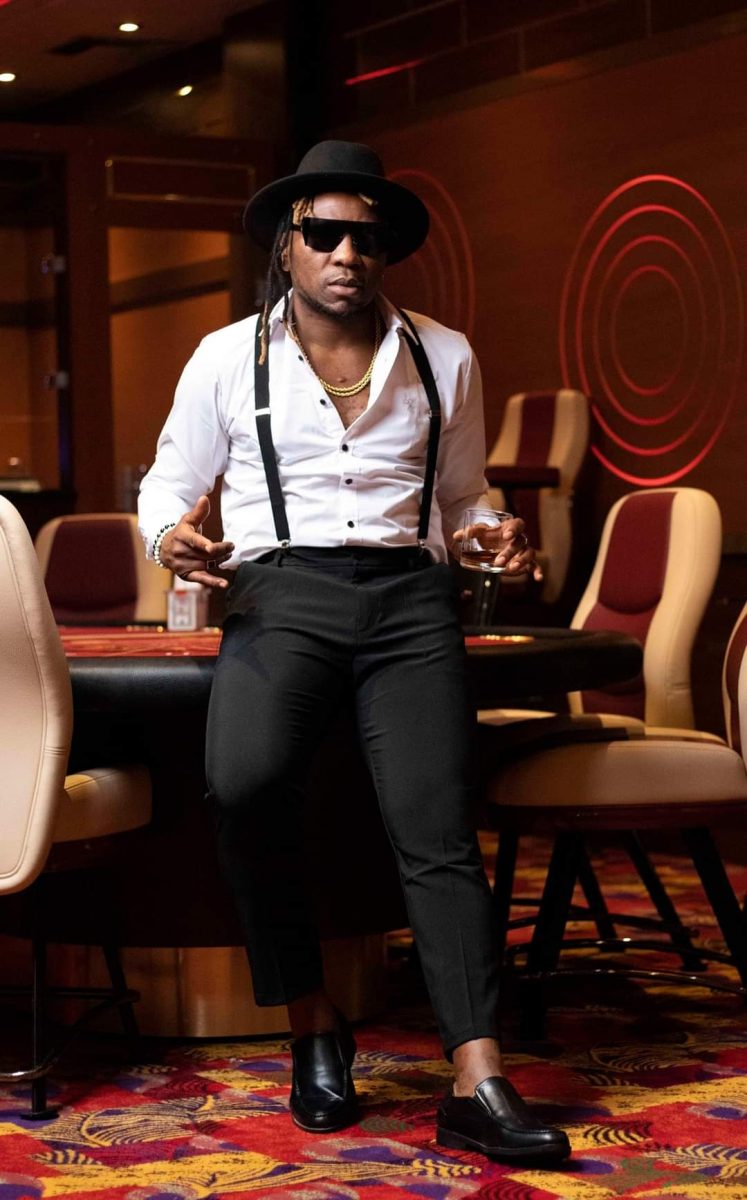 How would you describe your genre of music? and what motivated you to choose this sound?
My genre of music can be described as " AFRO SOUND" or better known as "AFROBEATS." I chose AFROBEATS because it's versatile and very unique and you can do pretty much anything with afro sound.
The sounds rhythm, sweet melody and vibe is extremely contagious, appealing and it can take you where you can't comprehend or you've never been before.
What messages do you convey through your music?
My music comes with an array of messages from hope, to peace, to motivation, positive energy, a positive mindset and a never give up attitude. It is music meant to lift the spirit and the soul.
It really is the 'feel good' music we need in this era.
What advice would you give someone hoping to start out in music?
I would tell them to follow their dreams and always find the better version of who they are. Don't copy others, keep learning, be consistent, and work very hard daily.
What are your socials and how can fans reach you or see your work?
My socials are all under my name and I am sure there is no other Anthony Sky. I encourage my fans and any body else, to reach me through these channels. I love engaging with my fans and sharing what I am working on and also, seeing them enjoying the tunes I put out.
Fans worldwide can check out my musical content and also kindly subscribe to Anthony Sky YouTube channel HERE.
My Instagram: @iamanthonysky
My facebook fan page: @anthonyskyfanpage
Twitter handle: @iamanthonysky
Tiktok: @anthonysky
Facebook: Anthony Sky
Music: Spotify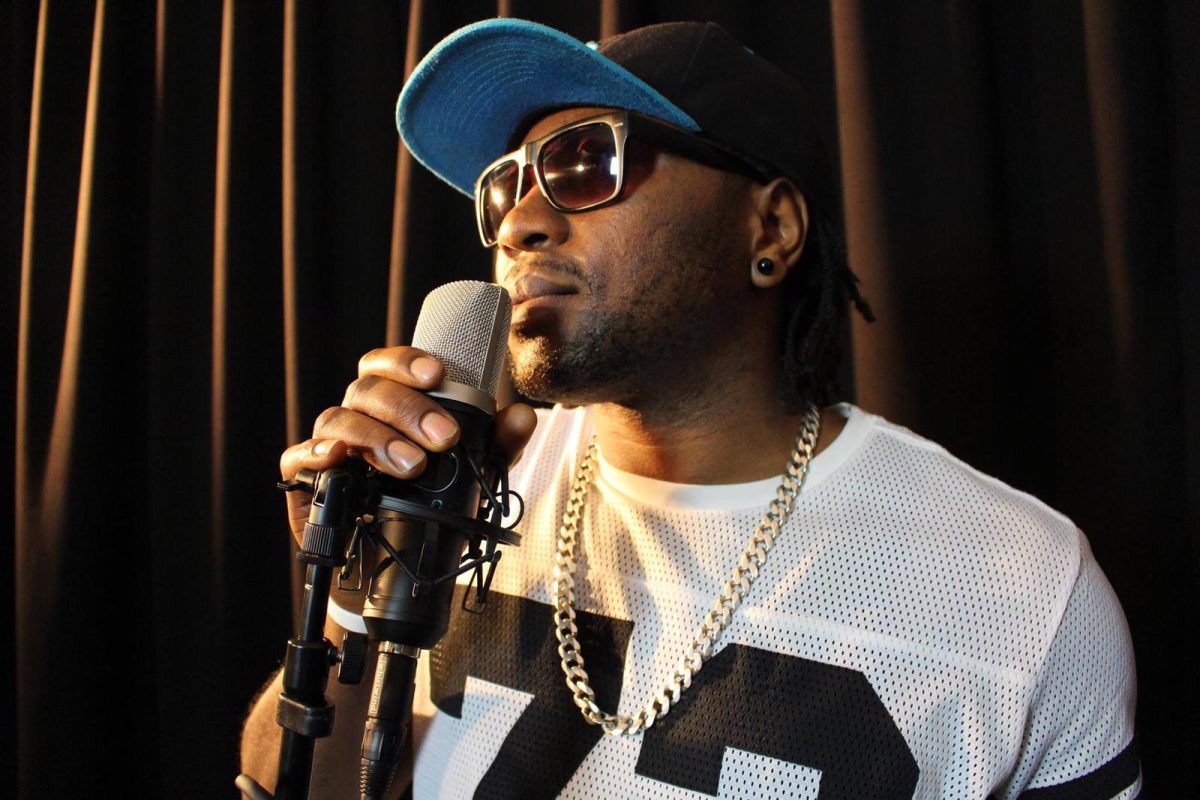 what do you love best about what you do and how do you hope to have an impact on the world?
I have a great passion for music and it gives me joy and a peace of mind but mostly its very therapeutic. It's food for my soul .
"They say time is a healer, and I say music is my language "
Have you performed on any major platforms you would like to share?
I have performed on the biggest Reggae festival in Sweden Scandinavia here in Europe and across Africa. I also recently performed at the AFRONEWS African Community in Germany Awards 2022 in Frankfurt Germany. The event was hosted by Mr. Stephen Ogongo – the editor at AFRONEWS and was sponsored by Ortel Mobile. The awards' Gala Night has again been announced for the year 2023,find out more about this in the link.
I want to one day be on the biggest platforms worldwide including Grammy's and many more. I am determined to share my music with the world!
READ ALSO: Winners of the African Community in Germany Awards 2022 announced at a glamorous Gala event in Eschborn, Germany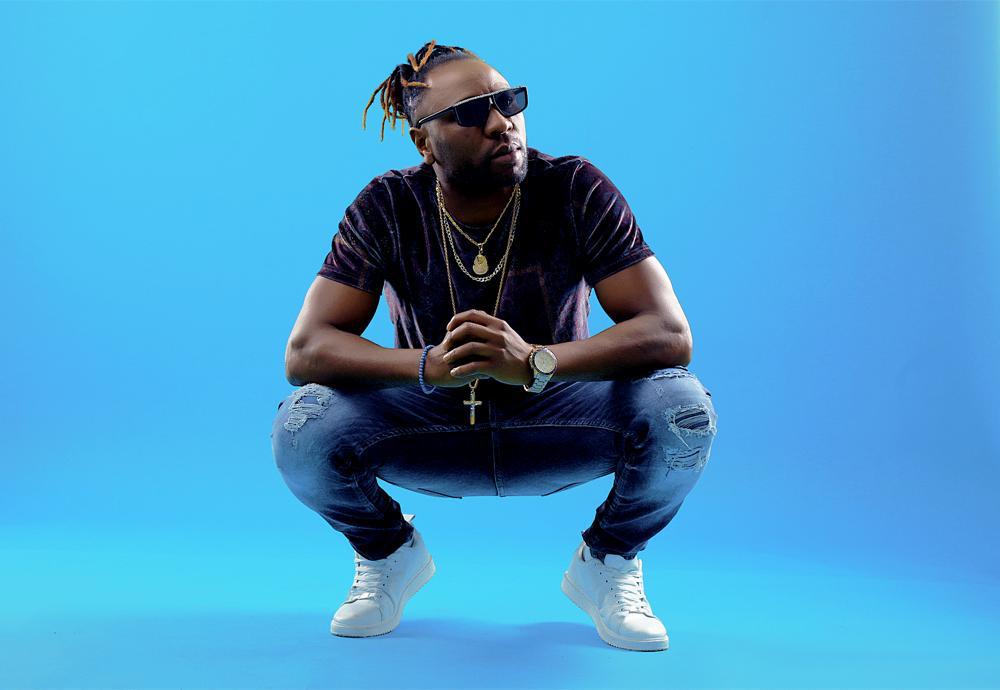 You have a new track named 'Give dem', what was the motivation around this track?
'Give dem' is a motivational track with great vibes and energy. Everyday I get to wake up is an opportunity to be a better person and a different version of me and I give thanks to Almighty God for life and for taking me through every struggle and hard times of life motivating me so I just want to keep pushing and giving my best as an entertainer.
"To my fans I tell them never stop chasing your dreams and even though times might be challenging just stay focus and don't settle for less , stand out from the crowd and be who you are and never copy someone else but just find you and GIVE DEM" .
Where can fans listen to your latest track 'Give dem'?
My recent album "GIVE DEM" is out on all digital platforms worldwide, including Spotify, boomplaymusic, Audiomack, applemusic, e.t.c, while the latest music video "GIVE DEM " is out on YouTube.
The 'Give dem' track was produced by Tanzania producer Ibra Jacko and the music video was directed by Tanzanian music director Ngota and also the entire project was done in Dar es Salaam Tanzania and the music video was shot in Dar es Salaam Tanzanian.
READ ALSO: Artistes performing at the AFRONEWS – Ortel Mobile African Community in Germany Awards 2022 Gala Night
What do you think makes Anthony Sky's sound unique to you or your fans?
I am a versatile artist with different vibes and energy and I love criticism. My sound is unique because I always aim to stand out from the crowd and try to do my own things. I don't copy other artists, but I keep finding myself by putting in the work daily . " No days off ".
How has being in Sweden influenced your sound and what would it be if you were making music in your home country?
Living and making music in Sweden/Germany has its advantages and disadvantages but all in all I would say the advantage is more than the disadvantages. It's been a great opportunity to find myself in Europe living and making music. I also have the privilege of an entire stress free situation compared to making music in my home country Nigeria.
As an independent artist I can easily distribute my songs to all digital platforms worldwide without much stress but this is something that could be very challenging back home doing on your own. I recognise that things have changed in Nigeria as it is becoming a bit easier to distribute your music but these days the big disadvantage in doing music in Europe for me is reaching out to my fans across Africa. I need to travel back and forth to Africa for my music video shoots, live interviews and promotions each time I drop a new track.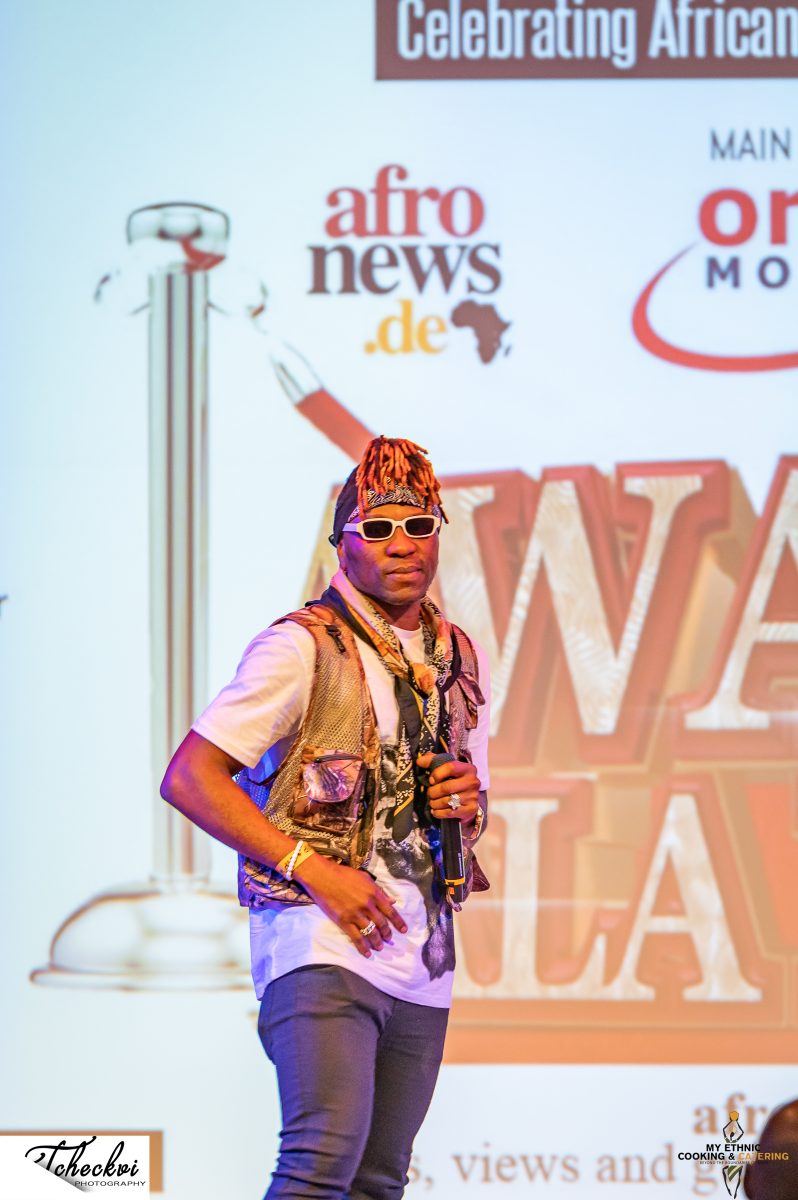 This generally involves a lot of resources and is time consuming but I choose not to complain because I have a great passion for music and I love what I do.
I started as an independent artist and later in 2020 started working with Real Definition Music till January 2023. I am currently an independent artist.
What did performing at the Afronews awards mean to you?
It meant a lot as it opened up many doors for me as as African living in Germany and Europe it connected me to the right people.
Also am very proud to be representing The entire African Community in the diaspora.