Africans in Germany. The head of Africa's Centre for Disease Control, Ahmed Ogwell, has accused border control at Frankfurt Airport of mistreating him. Germany's Health minister Karl Lauterbach said the matter was being looked into.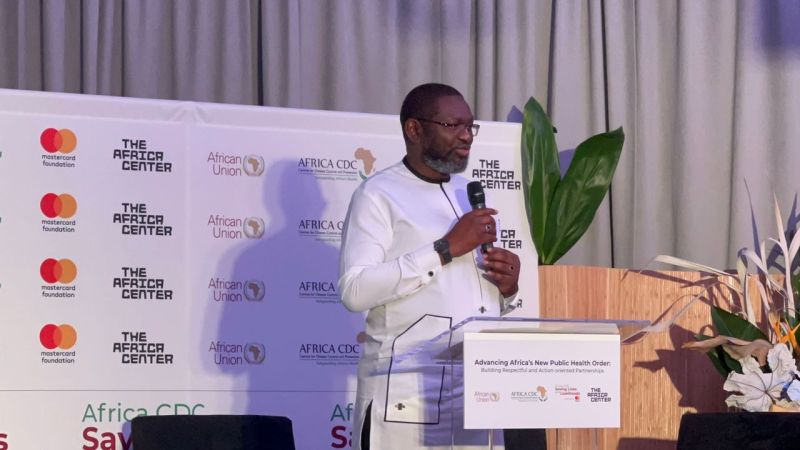 Lauterbach said that officials were seeking to clarify events after a complaint from Ogwell, the acting director of the Africa Centres for Disease Control and Prevention, who accused border control at Frankfurt Airport of racism.
According to DW, Ogwell, who arrived in Germany on Saturday for a World Health Summit in Berlin, initially said he was turning back home due to the treatment he received. However, Lauterbach said on Sunday that Ogwell was in Berlin and ready to take part in the summit.
Lauterbach tweeted that what went wrong at the Frankfurt airport was being clarified and that the airport incident was being taken care of straight away and also described Ogwell as an "important scientist from Africa".
What happened to Ahmed Ogwell at the airport?
Ogwell accused immigration personal at Frankfurt Airport of mistreating him. He said they "imagine I want to stay back illegally."
Expressing his irritation on his twitter account, the well known scientist said he was no longer certain he would be able to attend the World Summit in Berlin.
"I'm happier & safer back home in Africa. They invite you, then mistreat you. It's time to stay away from non-friendly territories for me," Ogwell tweeted. "Very irritated. I'm done."
The department of the Germany federal police in charge of the Frankfurt airport meanwhile rejected Ogwell's allegations and stated that the procedures the scientist was subjected to were "standardised entry checks for a third-country national who requires a visa."
"Despite the uncooperative behaviour of the traveller, the entry questioning and the necessary search query lasted only four minutes and were carried out lawfully in every respect," said the federal police.
After the tweets posted the airport responded with an apology and stressed that the international airport welcomes all passengers and do not tolerate any form of discrimination or racism.
It is not the first time of late that Germany's busiest airport has been at the centre of a racial storm.
What did other people have to say about this?
'I will be happy if African leaders will be mistreated every-time they attempt to enter the developed world. Help me extend my gratitude to the border control officers in Germany. It will be only way to wake their dead conscience. African leaders, build your home ooo. No one will build Africa for us. How many times have you seen citizens of China, UAE and Saudi Arabia etc being mistreated at these entry points? It is because their leaders are working. Period!'
'Sit home…. You guys take Europe as heaven make Africa your heaven so your children will find peace and happiness here .'
'These are the very Europeans who were accepted in Africa with opened arms. No one asked for vaccination cards, visa, passport, proof of bank account. Nothing! They used the opportunity to look resources. Today they suspect all foreigners in their land. They think we are coming to take or see what they looted.'
'This nonsense must stop. we can't be saying we fighting for a common cause under a UN entity and yet we are discriminated upon on attending an in-person conference. If this should continue then there is no need to be called United Nations. Moreso given hosting right to countries that will deny delegates participation should hence fort be stopped.'
'Is that the first time for Africans? until we stop begging aid from them it will continue.'
Source: dpa, DW, afp
Read also: How African refugees from Ukraine face racism and discrimination in Germany
'I faced a lot of racism in Germany but I thought I'd finally be accepted in Ghana' -Ghanaian Afro German singer Wendy Shay