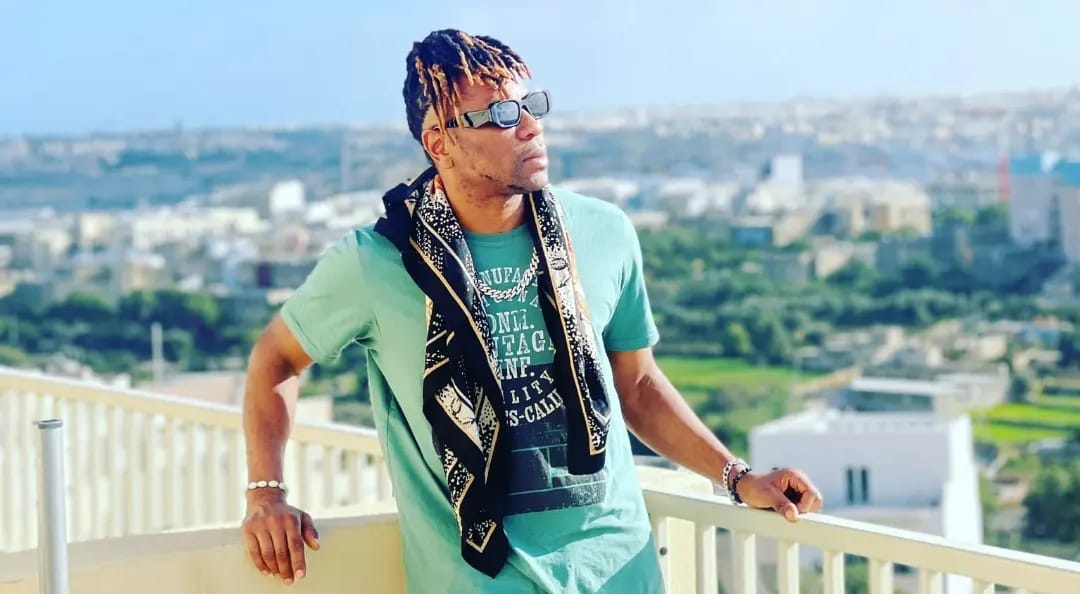 African music. King of Afrobeats Anthony Sky released a new cover for the hit track by Cameroonian artist Libianca People (Check on Me) track with a sweet and touching twist for the ladies.
The original song sheds light on a topic that has been constantly talked about in regards to mental and emotional health and also, preaches on having friends that care about you and you're well being.
Sky takes a spin to the same song and makes his a love song about a woman who 'shakes and bangs his head' meaning she confuses him – 'Girl you know my head shake and bang ooo' while talking about how it's beautiful that they have a relationships they can share and check on each other.
The artist further talks about the effects of her love and what he would do for her in a lovely serenade to this amazing slow beat. Sky depicts the real meaning of love and sacrifice in this seasoned cover.
He confesses his love to this mystery person by stating that money is no question when it comes to his lover as he would lay down bands (money) to just be able to have her in his life. You really have to give this track a listen and a like.
AFRONEWS asked Sky what was the motivation behind his lyrics and the star said: The sound of the beat and rhythm gives an appealing atmosphere with a lovely vibe.
He also added that he has more love in his heart to share and the world needs more love right now.
Who is Anthony Sky?
Anthony Sky is a Nigerian Sweden-based musician who also resides in Germany and is making music that is played all over Europe and the world. Anthony Sky is the epitome of new music and also a new sound to Afrobeats.
We caught up with the talented Anthony Sky who granted us an exclusive to get to know what about him makes him tick, what he loves, where he's from and what makes him such an amazing musician with hit after hit. Find it here: Meet Anthony Sky, the king of 'Afrobeats' in Germany and Sweden on a mission to change the world with a unique sound.
The talented artist was also one of the key performers at the AFRONEWS Awards 2022 alongside Togolese duo TOOFAN and Kenyan song bird based in Germany, Joy Wendo.
READ MORE: Artistes performing at the AFRONEWS – Ortel Mobile African Community in Germany Awards 2022 Gala Night
When asked about the original track by Libianca this is what he said in support of mental health and well-being: "I had to jump on the 'People's' cover because it's a very dope track with meaning, and everyone can relate to it. We should always check on people just to care and support one another. The world needs more love"
Libianca's track has garnered more than 41M views on You-tube within the last two months of being launched and is still steady rising with a remix with Nigerian hit artists Ayra star and Omah Lay at 6.6M views.
READ RELATED ARTICLE HERE:

Nigerian musicians Omah Lay and Tems released from Uganda prison

Nigerian musicians Omah Lay and Tems arrested in Uganda and risk 7 years in prison