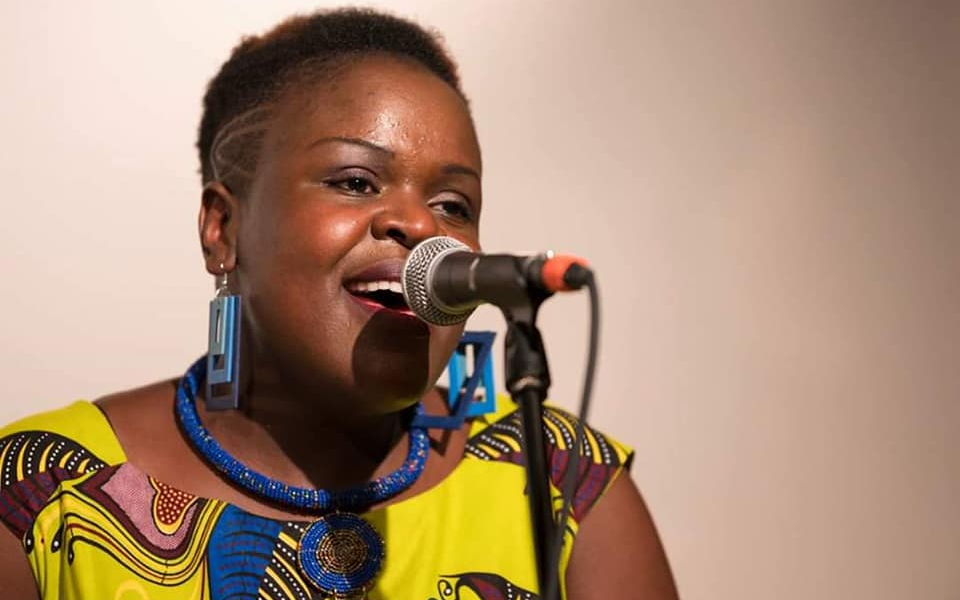 Africans in Germany. To celebrate and keep on in the spirit of creating a platform for Africans in Germany we caught up with singer-song writer, performer, mom, tech guru (among many things) and, AFRONEWS Awards Winner 2022, Joy Wendo.
Ms. Wendo was one of the performers at the Awards ceremony in Eschborn last year at the AFRONEWS Awards Gala Night 2022 and it was indeed a night to remember and savour. We'll let her talk about it more in this in depth look into this woman who is paving way for other young women in her multiple fields and representing Africans in the diaspora with her excellence.
Who are you and where are you from?
I'm a Kenyan Musician, Software Engineer and mother living and working in Germany. I am currently working as a software engineer. I'm also the founding member of Harambee Live, an Afro-fusion band based in Osnabrück.
How would you describe your genre of music? and what motivated you to choose this sound?
Afro-fusion actually. It's a sound that fuses other genres with Afrobeat. Pop to reggae, dance-hall to jazz, with endless possibilities. In my band(Harambee Live) we're actually from different countries. The guitarist is from Brazil, I'm from Kenya, Bantu from South Africa, the percussionist is from Cameroon and the Bass player is from Gabon.
The music I put out is meant to inspire love, positive energy, hope and dance. What makes it unique is that it carries an energy and a charisma in the music that fans appreciate.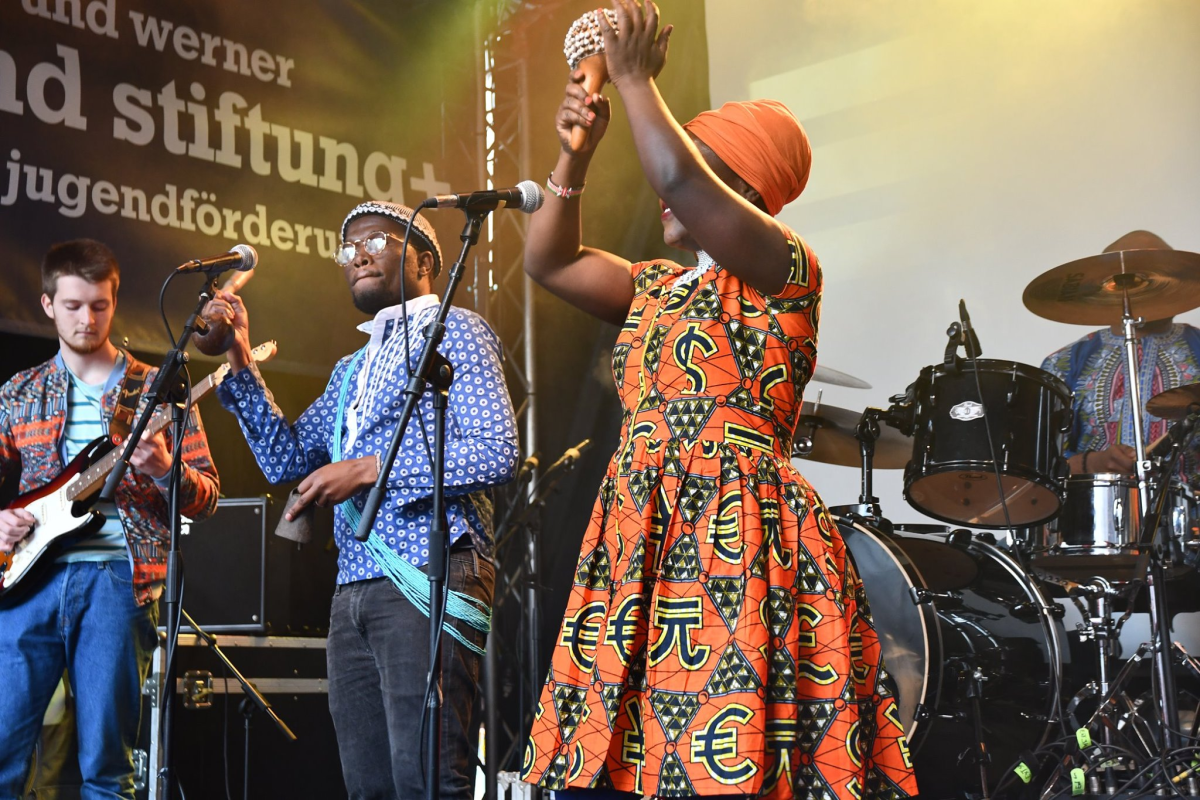 Fans can actually reach me on any of my platforms stated below and I look forward to them reaching out and sharing my songs.
Website: wendojoy.com
Facebook: Joy Wendo
Instagram: storybywendo
YouTube: Joy Wendo
Facebook: harambeelive
Mobile: +4915257592799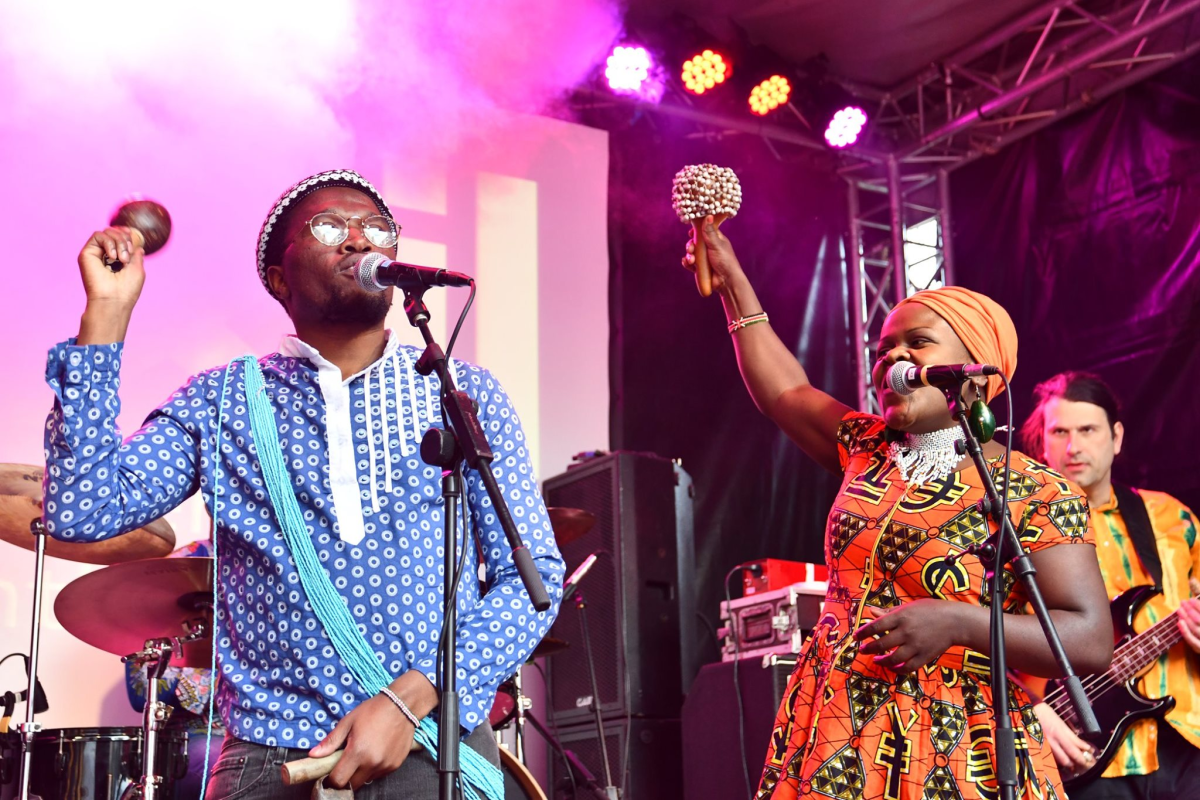 When did Joy Wendo discover she has a talent for singing?
Actually after campus, I was teaching IT at colleges in Nairobi, Kenya. So in search of work life balance in that big city I went watching live bands during weekends.
What do you love best about what you do and how do you hope to have an impact on the world?
Musically or Technologically? 😅 I love the fact that I'm a mom. And I love how I balance it with my main Job as a Software Engineer and being a Musician. I want to encourage other moms that nothing is impossible if you focus and let nothing distract you. I want to change the narrative that women belong in the Kitchen and men in the office.
Have you performed on any major platforms you would like to share?
I won the AFRONEWS/ORTEL Mobile African Community in Germany Awards in the category (Best African Musician 2022). This is one of the platforms that I performed on that I will never forget.
There are also other big platforms like the May Week (Mai Woche) here in Osnabrück. The Festival is usually visited by 2 Million visitors every year. Also Fest der Kulturen. There are also musicians I have met along the way like the Lichtspiel Band who we collaborated together and did a Charity show at the Rosenhof, Makatumbe who I toured with in 2021, 2022 and 2023.
Joy will still be touring and performing with Makatumbe in Kenya and will be on stage at the Goethe Institute on the 14th of April 2023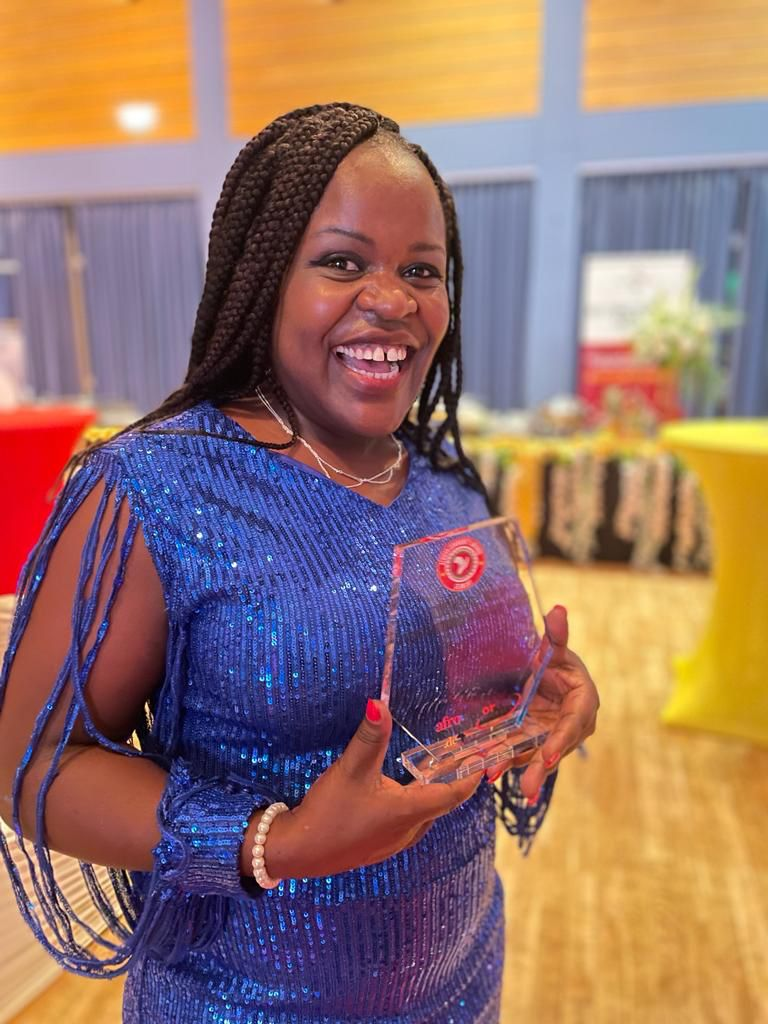 You have a new track named 'Noga Noga' what was the motivation around this track?
There was a time the name "deadbeat dad" was used in Nairobi to mean absent fathers. That's what inspired me to write this song and I have refined the lyrics over time. Noga is a swahili word that would translate to "well kneaded". 😅 You know when you're preparing dough, you use you're hands to knead the flour. When ready, it has nogad.😅
Now, the message here is going out to the dead beat dads. The love I have now is well kneaded. Please leave me alone. Don't come back after being an absent dad all these years.
How has being in DE influenced your sound and what would it be if you were making music in your home country?
Actually, if I was doing music in my home country I'd still do Afro fusion. DE strengthened that because I do music with musicians from different countries and we collaborate on projects.
What challenges does Joy Wendo face in her line of work as a musician?
Recording music is expensive, for example. And even after recording it, it's hard to get it out there properly without support, especially if you're a full-time mom with another job other than just music.
What advice would you give someone hoping to start out?
Consistency is very important during your journey. Remain focused and never giving up.