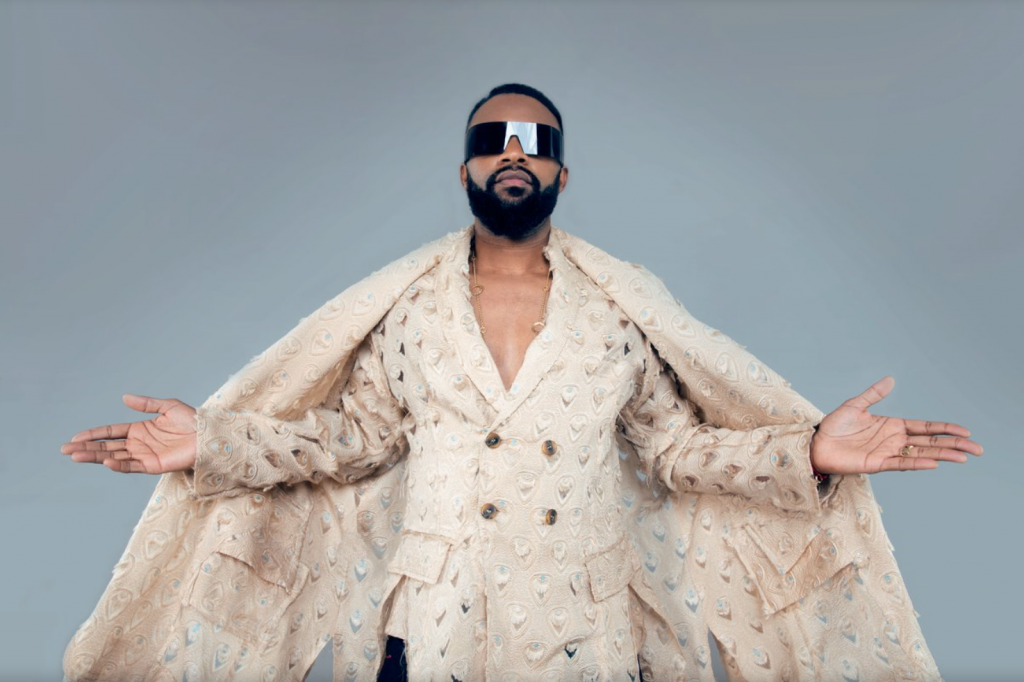 Congolese singer-songwriter Fally Ipupa, also dubbed 'King of Rumba and Ndombolo', will be performing live in concert in Frankfurt, Germany.
The event with one of 50 most influential Africans, is being hosted by Ebony Events e.V, and will have Fally performing with his full band on stage.
The venue for the live concert is; Willy-Brandt-HalleDietesheimer Str. 90, 63165 Mühlheim am Main and will be going down on the 1st of July – 2nd July 2022 from 20:00 – 5:00 PM MESZ.
Fally Ipupa is among the 50 most influential Africans in the ranking published by "Jeune Afrique". In 2021, he becomes the first artist from the French-speaking part of Africa to reach billions of views on YouTube.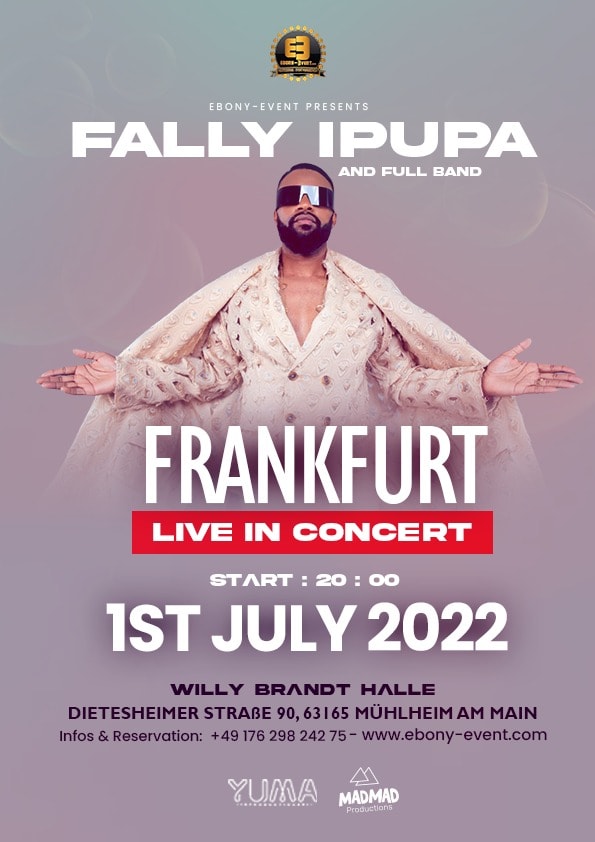 The tickets will cost from €39.90 and can be purchased here: Eventbrite
For more details about the event contact: +4917629824275 or Ebony-events. Read more details about Ebony Events here: Africans in Germany, Ebony-Event celebrates 10th Anniversary in Style
MORE EVENTS BY EBONY EVENTS: Africans in Germany, Ebony-Event to mark 10th Anniversary with a big party in Frankfurt.
Who is Fally Ipupa?
Fally Ipupa is an African superstar who has pursued a rich and successful solo career since 2006. With six albums, from which Tokooos went gold.
He has toured all over the world, from stadiums across Africa to the US to the Accor Hotels Arena in Paris and stadiums from all over the African continent.
Fally is an artist who continues to exceed expectations and transcend genres by blending Congolese music (rumba, ndombolo) with more "urban pop sounds".
He has had numerous collaborations with artists such as; Booba, MHD, WizKid, Aya Nakamura, Diamond Platinumz, Milolo, Likolo featuring Ninho, Amore, Couleurs, DJ ARAFAT, Alpha Blondy, DADJU and Migrant des rêves among others.