Extra Musica NH (Nouvel Horizon) is going to be performing LIVE in concert in Germany at the Africa Fiesta Frankfurt for the first time ever!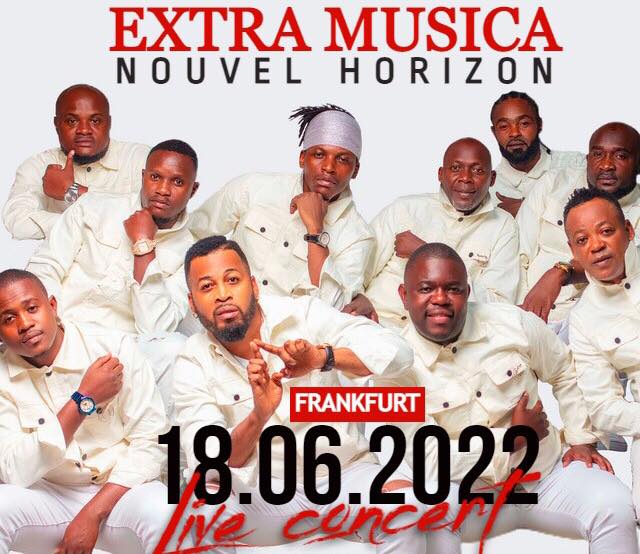 The event will be taking place at Hahnstraße 75, 60528 Frankfurt am Main, Germany on Saturday the 18th of June 2022 at 3p.m – 11 p.m UTC +03.
Who are Extra Musica NH (Nouvel Horizon)?
The amazing Congolese-band, led by conductor Sonor Digital, was founded in 2019 by members: Sonor Digital, Ramatoulaye, Zaparo de guerre, Dido Senga and Kassoul, who were all former members of band Extra Musica Zangul.
In 2020 Extra Music Nouvel Horizon released their 3-track: EP produced by Bebert Etou entitled CHOC, it has the single Changeons nos habitudes (Fight against the Covid-19 pandemic) and the EP L'art de la guerre Pouvoir composed of 5 tracks:
POUVOIR
SERONI
FAUTE
NA SUKA WAPI
POUVOIR REMIX.
READ MORE: Reggae artiste Fantan Mojah comes to Stuttgart for his Rasta Soul tour, to be joined by German Sound System Pow Pow Movement
They later on released their album VISION. The legendary band and best orchestra in Africa will be coming to Germany and will be performing some tracks from their new album.
The Extra Music NH band will be giving an exclusive OPEN-AIR live concert in Frankfurt – this is a 6 hour open-air live show with the band as the main act.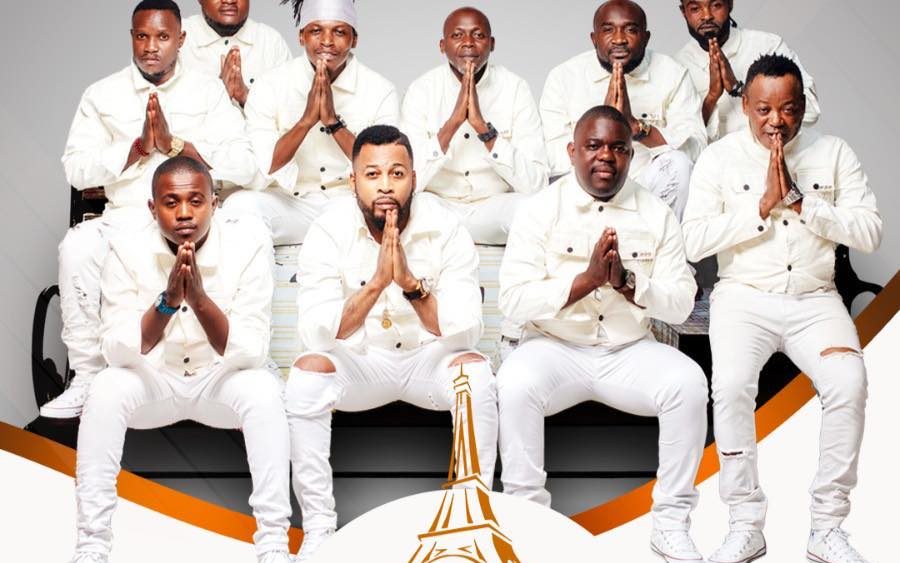 There will also be an after show party with the amazing Extra Musica NH Band at popular restaurant in Germany for African food, La Villageoise.
La Villageoise Gaststätte (Outdoor )
📍Hahnstraße 75 60528 Frankfurt a.M
La Villageoise was last year nominated for the The Best African Restaurant in Germany at the AFRONEWS – Ortel Mobile African Community in Germany Awards (2021).
Point to note: You can also nominate someone, or yourself for the awards this year here: How to submit nominations for the AFRONEWS -Ortel Mobile African Community in Germany Awards 2022.
Tickets will be available online and can be purchased here: eventim.de.
Early Bird Tickets available on Eventim.de until Stocks last and the deadline is 16.03.2022
Tickets: https://www.eventim.de/artist/extra-musica-nh/
You can also call or Whatsapp 0049 15211237137 for your tickets
There will be free entrance for all children under 12 years. Students will be required to pay as low as from €25.
Parents with children will also be taken care for. There will be child care services on the day of the event. To register for child care, CLICK HERE.
Admission will be granted only with appropriate proof. VIP ticket includes: Normal admission ticket (standing in front of the stage) / After show party – Meet&Greet with the artists at La Villageoise restaurant.
There will be also some open-air thrilling dance performances by the Weiß dance school together with open air DJ shows and Afro finger food. You don't want to miss!!