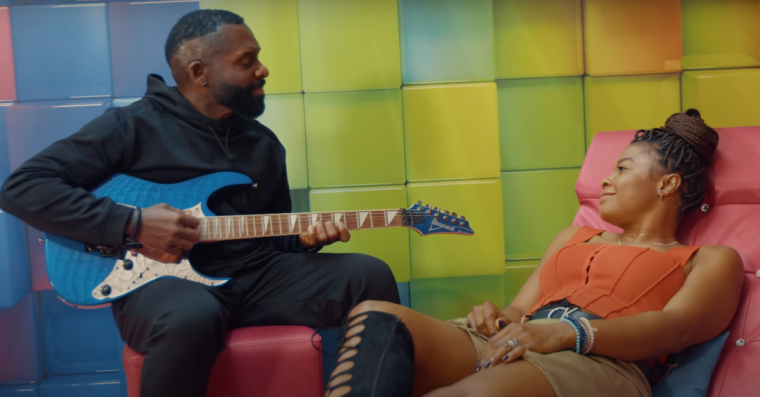 Africans in Germany. Liberian German-based artiste Taye Dave aka Dave GQ88 has wowed fans again with another banger dubbed 'I go make you dance' that is one to definitely make you move.
The new track boasts of smooth subtle beats that make you want to slightly slow dance and enjoy this catchy tune, definitely made to make you get up and dance.
Having a background as a singer-songwriter, DJ and producer, Dave had the right influence to know what would get the crowd moving and you can clearly hear it in his music. A double edged sword.
What is Dave GQ88's 'I will make you dance' video about?
The video features Dave, another man and a beautiful model who dances all through the track as Dave GQ88 serenades her with his soothing voice in what seems to be a battle for the young lady's heart all the while attempting to make her dance.
"The idea behind this song is about a girl sitting down at the party and not in the mood to dance so I was the guy who could make her dance," he shares.
READ ALSO: Gambian Germany-based musician Bai Babu Releases New album 'Half Nit Half Golo'

Meet Anthony Sky, the king of 'Afrobeats' in Germany and Sweden on a mission to change the world with a unique sound
The future of Dave's music is very clear with an upward trend being very predictable! His embrace of afrobeats with a unique spin to it is destined to have him topping charts.
"I love making people dance I love making people happy and I love dancing. so this is what I put in my music. I go make you dance," the talented artist told Afronews Germany (we are soon publishing a full interview with him).
The accompanying music video, realised by G-Manu, perfectly captures the energy and excitement of the song, further highlighting Dave's talent as an artist.
The video has already hit a whooping 1.1k views and was only released 5 days ago. This is a track fans will definitely want to hear live with Dave having a history of having engaging performances that greatly entertain, are emotionally soothing and moving for the heart.
Find more of Dave GQ88 music here: Dave GQ88 Youtube