Menoosha, a singer and songwriter has urged Africans in Germany to nominate achievers for the AFRONEWS – Ortel Mobile African Community in Germany Awards 2022.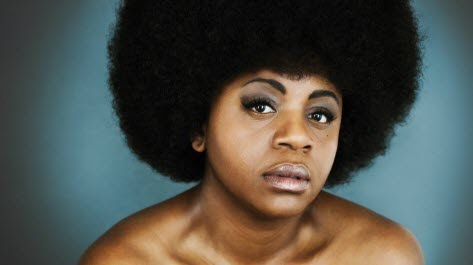 Singer Menoosha will be one of the MCs at the African Community Germany Awards
Stressing the importance of recognising achievers from our communities, Menoosha said: "Representation is very important in order maintain a strong sense of identity. Recognizing and awarding our trailblazers will create more trailblazers."
Menoosha will be one of the MCs at the Awards Gala Night to be held on 22nd October 2022 from 5:30 PM at PERCUMA by Carl Kliem Energy GmbH, Am Quarzitbruch 5, 65817 Eppstein.
The African Community in Germany Awards celebrate and recognise outstanding achievements of Africans in different fields in Germany. They are a way of appreciating and encouraging Africans who have excelled in different fields and are making a positive contribution to the German society.
The Awards recognise the good work done by African organisations/associations and businesses to promote a positive image of Africa and Africans, facilitate integration of Africans in Germany, promote business opportunities and international cooperation between Germany and African countries.
Menoosha was nominated for a BEFFTA Award in London as 'Best International Act' in 2011.
What are some of Menoosha achievements in the music Industry?
In February 2017 her single 'Talk to me (Sweet Thing) from the album 'Satellite Brown Chick' reached #14 on the UK Soul Charts.
He band, 'Menoosha & Friends' is composed of high quality international musicians and can be booked for all occasions (corporate events, galas, weddings and other private parties). They are mostly active in Germany but also play across Europe and worldwide. Styles include Soul, R&B, Gospel, Funk, Jazz and Afro with a touch of Pop.
Menoosha came to Germany to study Communication Design and grabbed this chance to build a career as a soloist. She started off working with dynamic bands in Germany and France, touring internationally.
In 2008 Menoosha released a single titled 'Do it again' with swiss DJ Christian Hornbostel.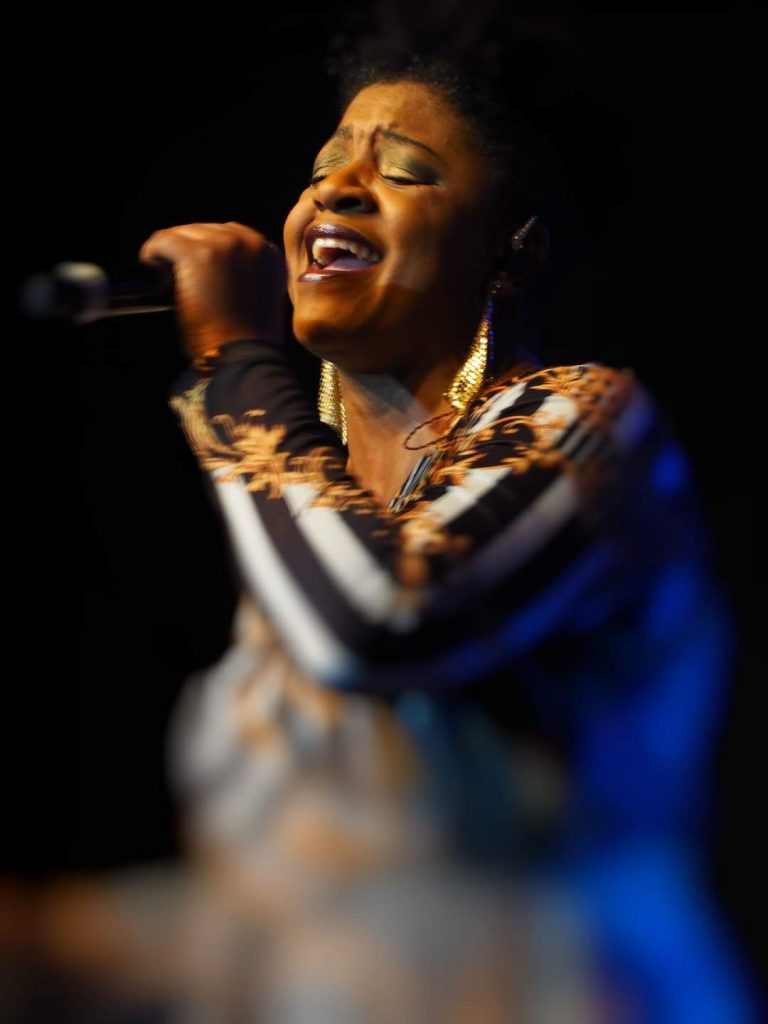 Some of her solo projects include: 'Givin it up', a single released on the Best of Mercedes Benz Mixed Tapes in 2007; 'Movin as One', the official single for the Skoda Superb automobile in 2008; 'Three Piece Suite', a Rock & Soul EP also released in 2008; 'Satellite Brown Chick', her first album released in 2010; and 'Ekong Eyeseh (Our Love)', an Afro-Soul single released in September 2017.
Menoosha's second album, 'Airs About Hair' was released in 2019. It was a concept album about Hair, Love and Life. The album was inspired by her hair loss due to personal tragedies and treatment differences in the professional world based on how she chose to wear her hair. The project is a collection of hair stories, statements and declarations from a personal perspective.
Menoosha is passionate about Women's Empowerment and heavily supports the 'Phenomenal Women Empowerment Stage', a Women4Knowledge initiative to encourage African Fempreneurship.
She has a special message for Africans in Germany: "Invest. Own. Venture. Create. Take responsibility. Refuse stagnation."
Ortel Mobile, Germany's leading prepaid sim cards provider for people with a migration background, is the major sponsor of the African Community in Germany Awards 2022
The Awards 2022 are also sponsored by Taptap Send, an easy-to-use smartphone app that lets you send money to family and friends with just a few taps and a debit card. No more waiting in line, complicated fees, or wondering whether loved ones received their transfers.
Startups Without Borders is an official partner of the African Community in Germany Awards 2022.
Nominations for the African Community in Germany Awards 2022 opened on 14th February and will close on 30th May 2022.
READ MORE: How to submit nominations for the AFRONEWS -Ortel Mobile African Community in Germany Awards 2022

Philly Yambo Makora: AFRONEWS – Ortel Mobile African Community in Germany Awards celebrate exemplary Africans in Germany

DJ Ajazz urges Africans in Germany to make nominations for AFRONEWS – Ortel Mobile African Community in Germany Awards 2022
CLICK HERE TO SUBMIT YOUR NOMINATIONS
MENOOSHA CONTACTS
Website: http://www.menoosha.com
Facebook: @menooshamusic
Twitter: @menooshasusungi
Instagram: @menooshasusungi
YouTube: @menooshamusic