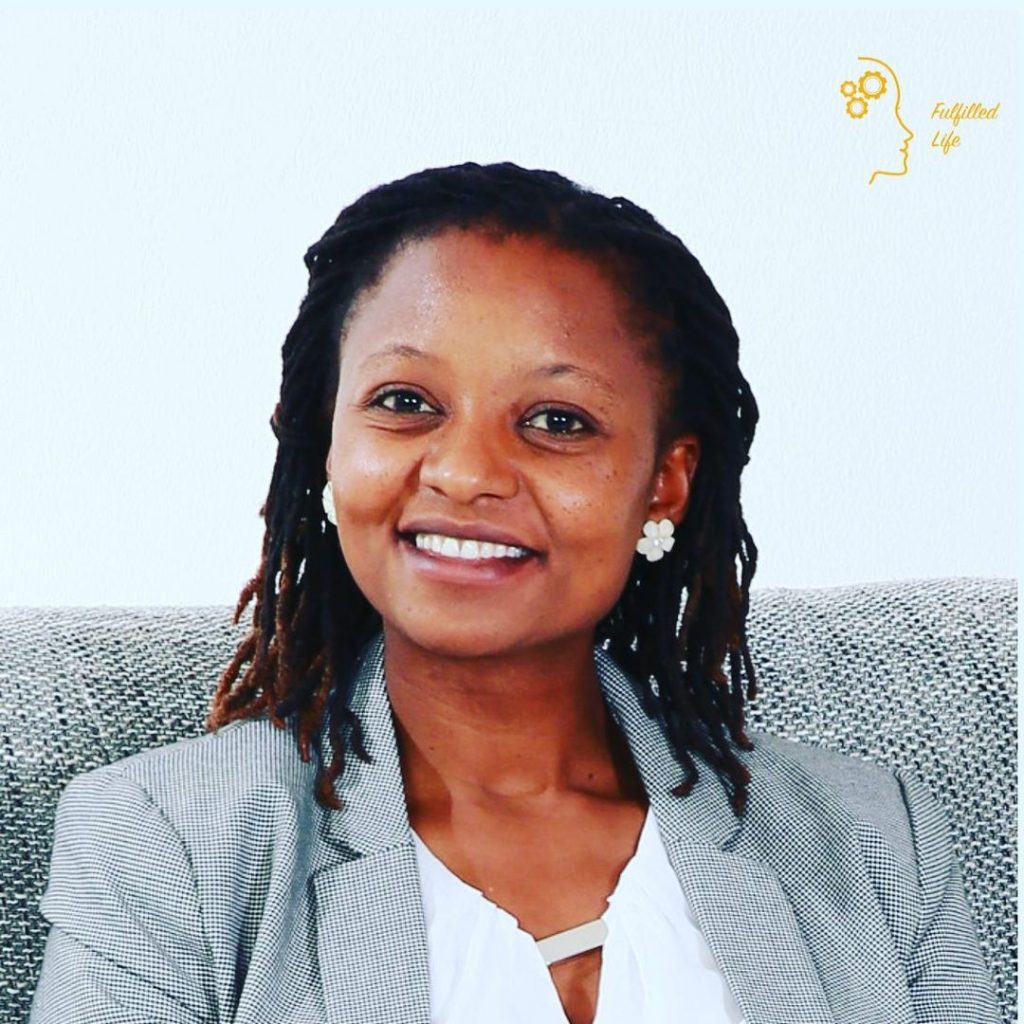 African Community Awards: African Community in Germany Awards (2022) Evelyne Waithira Mueller wins Best African Teacher/Coach in Germany Award at the AFRONEWS – Ortel Mobile African Community in Germany Awards (2022).
Who is Evelyne Waithira Mueller?
Evelyne Waithira Mueller is the Best African Teacher/Coach in Germany 2022. She was born in Kenya in 1984 and later migrated to England at the age of 19 years.
Evelyne spent five years in the British Army. She currently works as one of the lead psychologists at the Telefonseelsorge in Bielefeld, Germany.
She has a Master's Degree in Psychology of Religion. Evelyne is one of the very few professional speakers and trainers in Germany of African descent.
Her inspiring and impactful talks have led her to be featured on several German newspapers as well as on WDR TV Bielefeld Lokalzeit.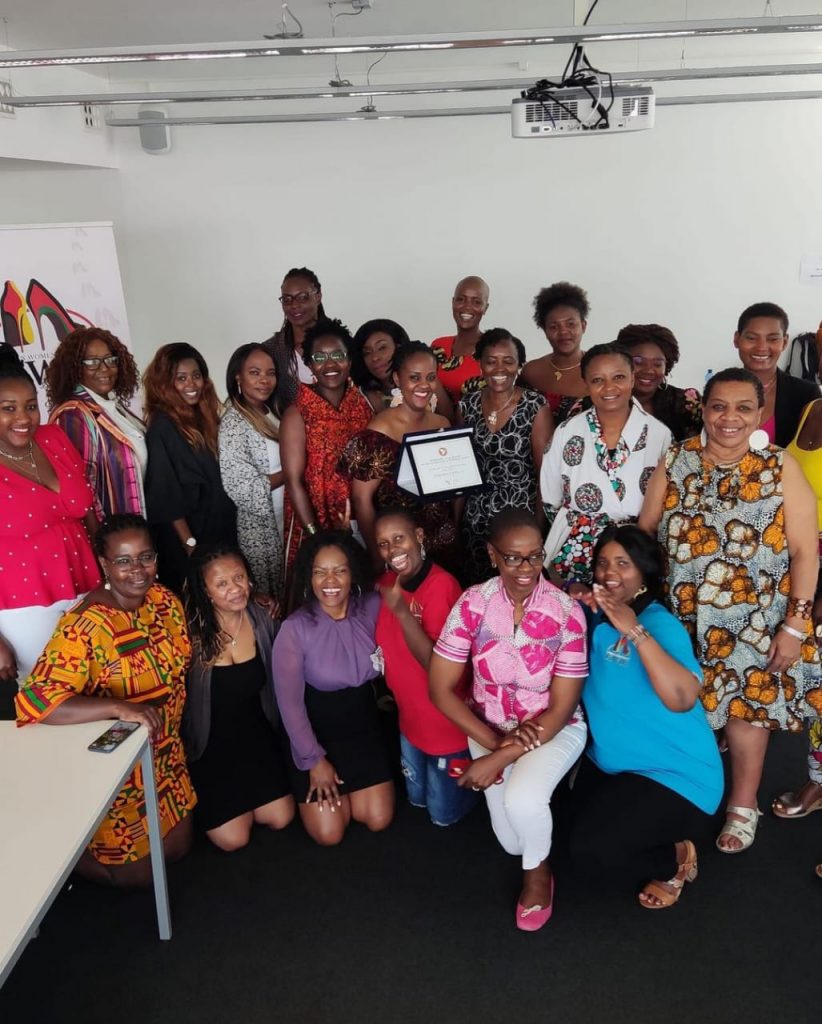 Evelyne passionately addresses the following topics: How to get through difficult times; Self-worth and self-acceptance; Empowerment for migrants and Happiness and living meaningfully.
She also trains volunteers in organisations to help them avoid suffering from volunteer-burnout.
In addition, she would like to use her work to show effective strategies that promote resilience and life satisfaction. The offers are both online and in person and they are designed interactively.
Impulses and elements from positive and existential psychology flow into Evelyne's work. She is very passionate about what she does.
"Winning the Best African Teacher/Coach in Germany 2022 Award makes me realise that my efforts have had an impact in the lives of those who voted for me. For that I am deeply moved and honoured."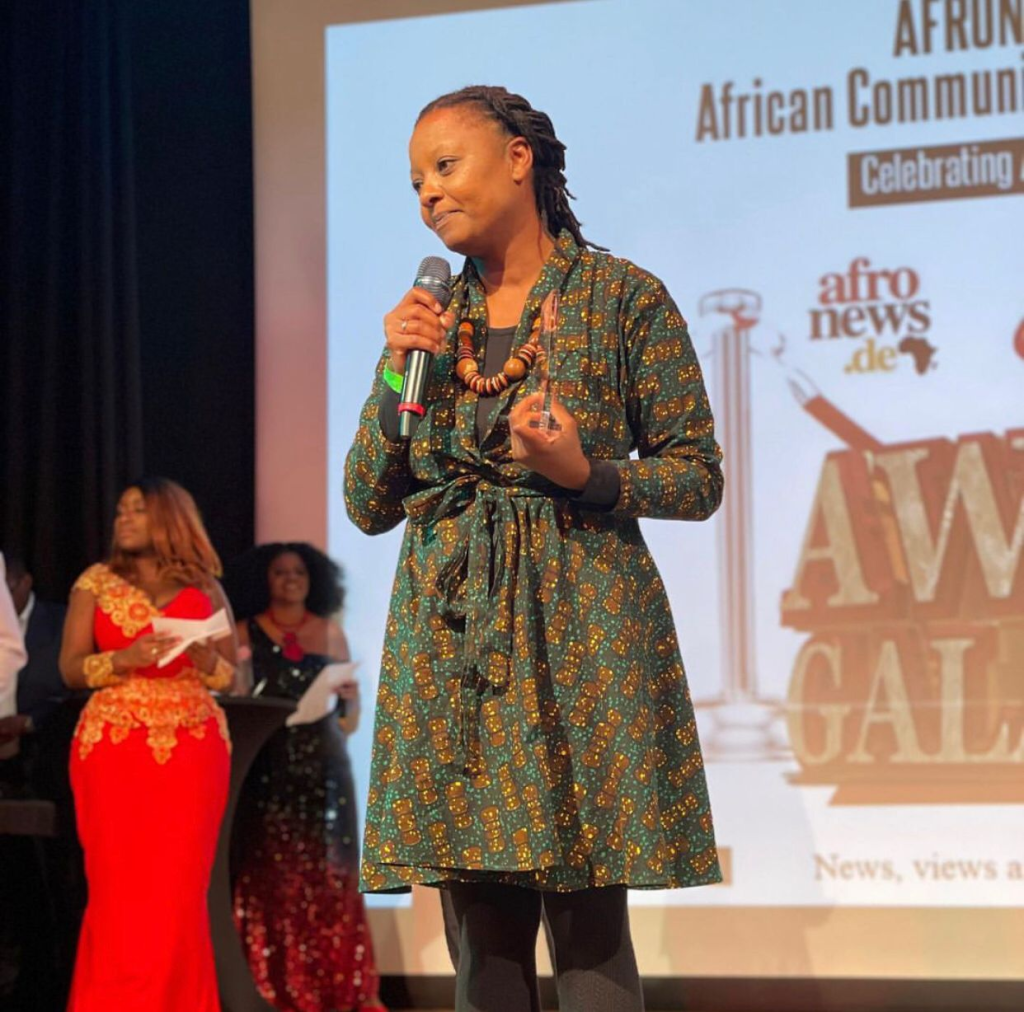 CONTACT DETAILS OF THE WINNER:
Evelyne Waithira Mueller
Email: info@fulfilled-life.de
Instagram: evelynemueller
Facebook: Evelyne Waithira Muller
Organised by the afronews.de, the newspaper for Africans in Germany, the African Community in Germany Awards celebrate and recognise outstanding achievements of Africans in different fields in Germany. They are a way of appreciating and encouraging Africans who have excelled in different fields and are making a positive contribution to the German society.
The Awards recognise the good work done by African organisations/associations and businesses to promote a positive image of Africa and Africans, facilitate integration of Africans in Germany, promote business opportunities and international cooperation between Germany and African countries.
The African Community in Germany Awards Gala Night 2022
All winners were announced and recognised at the African Community in Germany Awards Gala Night to be held on 22nd October 2022 at 17:00 at Bürgerzentrum Niederhöchstadt, Montgeronplatz 1, 65760 Eschborn.
A special thanks to the Sponsors of African Community in Germany Awards 2022
Ortel Mobile, Germany's leading prepaid sim cards provider for people with a migration background, was the major sponsor of the African Community in Germany Awards 2022.
The Awards were also sponsored by Taptap Send, an easy-to-use smartphone app that lets you send money to family and friends with just a few taps and a debit card, and Ria Money Transfer, a subsidiary of Euronet Worldwide, Inc. (NASDAQ: EEFT), a global leader in the money transfer industry.
Start.Up Lounge Africa, a management consulting firm connecting and promoting businesses in Africa and Europe were also a part of the sponsors to this amazing event.