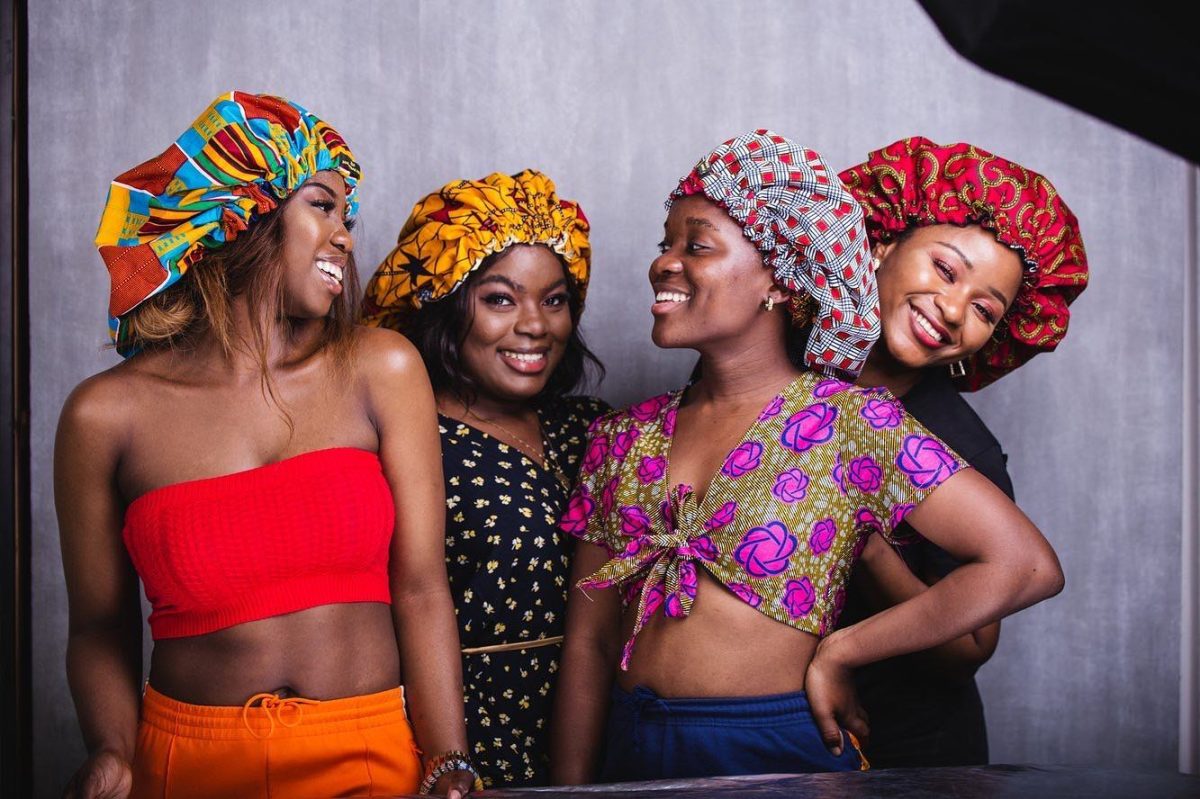 African community awards. AFRONEWS AWARDS 2023. Assick Ebai Nyenty has been nominated for Best African Fashion Designer in Germany at AFRONEWS Awards 2023.
Who is Assick Ebai Nyenty?
Assick Nyenty is the founder of House of Graces (HoG). The 26-year-old business student was born and raised in Cameroon, but currently lives in Wiesbaden, Germany.
She started her fashion company in 2019 under the name Ena Styles. She later changed the name to House of Graces when she started running an atelier near Wiesbaden city centre from March 2022.
House of Graces offers a variety of fashion styles, from haute couture, adult wear to children's fashion. They sew custom-made clothes themselves and pay attention to sustainability. They also offer alterations and upcycling for older garments.
At HoG they not only focus on the field of fashion. They want to use their platform and acquired funds to create a foundation providing educational opportunity to those who don't have the means to education, create job opportunities, etc.
In the future they plan to start their production of the ready-to-wear collections in Ghana as the business grows. They will also be offering sewing classes for both children and adults.
Assick also bagged 2nd runners up at the AFRONEWS Awards at the AFRONEWS Awards Gala Night 2022 in Eschborn, Germany. Find more information about this amazing seamstress here: Get to know Cameroonian Germany-based fashion designer Assick Ebai Nyenty – the amazing CEO of House of Graces (HoG)
Assick Ebai Nyenty nominated Best African Fashion Designer in Europe at AFRONEWS – Ortel Mobile African Community in Germany Awards 2022.
CONTACT DETAILS OF THE NOMINEE
Assick Ebai Nyenty
E-mail: assicknyenty@yahoo.com
Website: House of gracess
Facebook profile: Assick derrick
What are the AFRONEWS AWARDS?
The AFRONEWS AWARDS celebrate and recognise the outstanding achievements of Africans in different fields in Germany. They are a way of appreciating and encouraging Africans who have excelled in different fields and are making a positive contribution to the German society.
The Awards also recognise the good work done by African organisations/associations and businesses to promote a positive image of Africa and Africans, facilitate integration of Africans in Germany, promote business opportunities and international cooperation between Germany and African countries, and above all, make Germany and the world a better place for all of us.
How to vote for your nominee
Public voting online for the official Award nominees is officially open on the 7th August 2023 here: AFRONEWS Awards Germany (2023) – VOTING IS NOW OPEN!!
How to sponsor the AFRONEWS AWARDS 2023 Gala Night:
The Afronews Awards 2023 Gala Night is a high-level event that offers companies a variety of channels to increase their visibility amongst members of the African Community in Germany. To sponsor the event, please contact;
Stephen Ogongo,
Editor of Afronews Germany,
Tel/WhatsApp: +393333010654.
Email: editor@afronews.de
Or
Chris Black,
GMB Promotions
Email: gmbpromotions@musician.org
Tel/WhatsApp: +49 163 1254715
Sponsors of AFRONEWS Awards 2023
Ortel Mobile, Germany's leading prepaid sim cards provider for people with a migration background, is the major sponsor of the AFRONEWS AWARDS 2023.
The Awards are also sponsored by Taptap Send, an easy-to-use smartphone app that lets you send money to family and friends with just a few taps and a debit card.
The AFRONEWS Awards Gala Night 2023
The event will be held in Waiblingen, Stuttgart on 21st October 2023. The venue chosen for the Afronews Awards Gala Night 2023 is: Bürgerzentrum Waiblingen, Bürgerzentrum, An d. Talaue 4, 71334 Waiblingen, Stuttgart. The date is: 21st October 2023, from 17:30. Save the date!!
BOOKING TO ATTEND THE AWARDS GALA NIGHT
You are all encouraged to attend the Awards Gala Night. You can make reservations from this link:
Reservations are made on a first-come first-served basis. For further info on Reservations to attend the Awards Gala Night, please contact:
GMB Promotions
Email: gmbpromotions@musician.org
Tel/WhatsApp: +49 163 1254715