Ruby Nell Bridges Hall, born September 8, 1954, is an American civil rights activist who was the first person of colour to desegregate the all-white William Frantz Elementary School in Louisiana during the New Orleans school desegregation crisis on 14 November 1960.
In 1960, when she was six years old, her parents responded to a request from the National Association for the Advancement of Colored People (NAACP) and volunteered her to participate in the integration of the New Orleans school system, even though her father was hesitant.
Bridges attended a segregated kindergarten in 1959. In early 1960, Bridges was one of six black children in New Orleans to pass the test that determined whether they could go to the all-white William Frantz Elementary School.
Two of the six decided to stay at their old school, Bridges went to Frantz by herself, and three children were transferred to McDonogh and became known as the McDonogh Three.
Bridges and her mother were escorted to school by four federal marshals during the first day that Bridges attended William Frantz Elementary.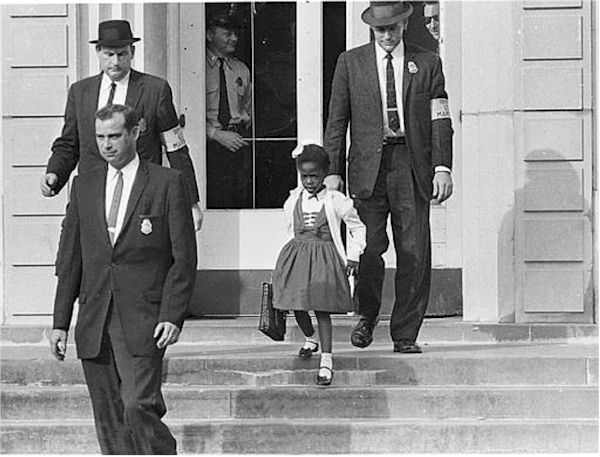 In the following days of that year, federal marshals continued to escort Bridges, though her mother stayed behind to take care of her younger siblings.
As soon as Bridges entered the school, white parents pulled their own children out; all the teachers except for one refused to teach while a black child was enrolled. Only one person agreed to teach Bridges and that was Barbara Henry, from Boston, Massachusetts, and for over a year Henry taught her alone, "as if she were teaching a whole class."
ORIWO-DESIGN UNVEILS STYLISH KENYA INSPIRED KHANGA ZETU COLLECTION
The Bridges family suffered for their decision to send her to William Frantz Elementary: her father lost his job as a gas station attendant; the grocery store the family shopped at would no longer let them shop there; her grandparents, who were sharecroppers in Mississippi, were turned off their land; and Abon and Lucille Bridges separated.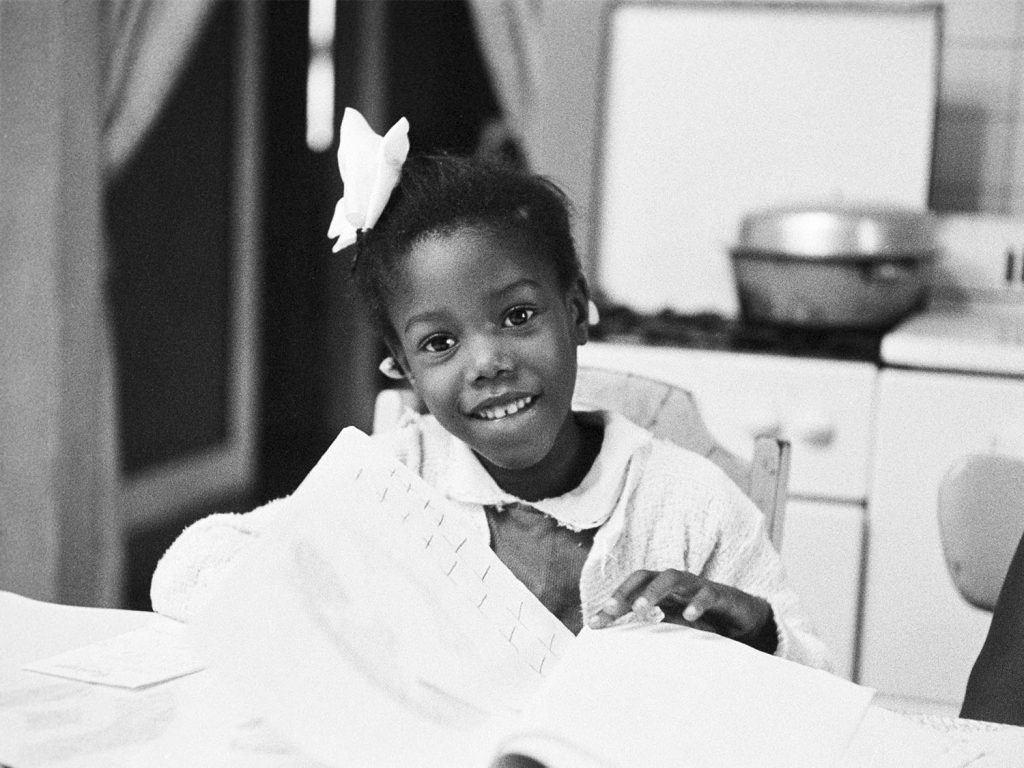 Bridges has noted that many others in the community, both black and white, showed support in a variety of ways. Some white families continued to send their children to Frantz despite the protests, a neighbour provided her father with a new job, and local people babysat, watched the house as protectors, and walked behind the federal marshals' car on the trips to school.
It was not until Bridges was an adult that she learned that the immaculate clothing she wore to school in those first weeks at Frantz was sent to her family by a relative of Dr. Coles.
Bridges says her family could never have afforded the dresses, socks, and shoes that are documented in photographs of her escort by U.S. Marshals to and from the school.