Drastic action by footballers forced the Champions League match between Paris Saint-Germain and Istanbul Basaksehir to be stopped following an alleged racist remark by the fourth official.
Players of both teas walked off the pitch during the first half after a match official allegedly made a racist remark about a member of the Turkish club's coaching staff.
In an unprecedented incident in European football's elite club competition, Basaksehir players walked from the Parc de Princes pitch after the Romanian fourth official Sebastian Coltescu allegedly referred to assistant coach Pierre Webo, the former Cameroon striker, using a racist term.
Webo reacted angrily, shouting at Coltescu: "Why did you say negro?"
The Romanain referee, Ovidiu Hategan, appeared to ask his countryman who he was supposed to give the red card to from the bench and the fourth official, Coltescu, allegedly said "the black one."
In the exchange in question, heard on television and translated by an AFP journalist, Coltescu said: "The black one over there. This is not possible. Go and identify him. That guy, the black one."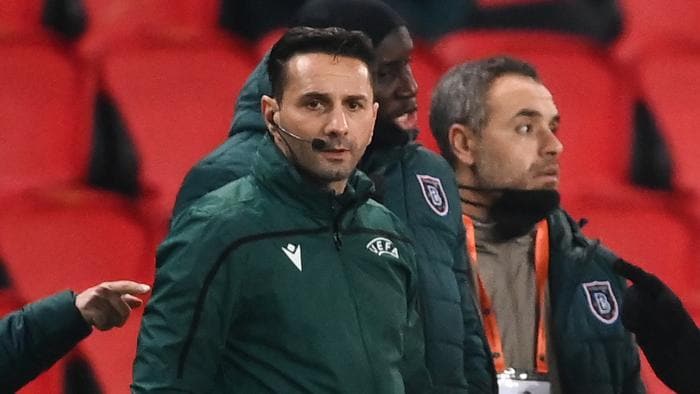 Basaksehir's substitute forward Demba Ba was heard saying to Coltescu: "You never this say 'this white guy', you say 'this guy', so why when you mention… listen to me… so why when you mention a black guy [do] you have to say 'this black guy'?"
Basaksehir's entire team then walked down the tunnel and were followed by their PSG counterparts.
Afro-German engineer, Wilfried Siewe, imprisoned unlawfully in Cameroon for a year, fights for freedom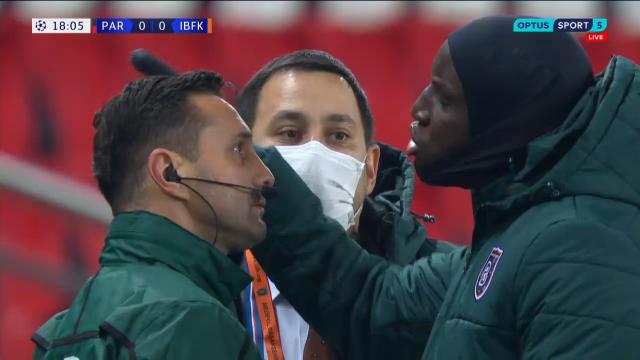 "UEFA is aware of an incident during tonight's Champions League match between Paris Saint-Germain and Istanbul Basaksehir and will be conducting a thorough investigation. Racism, and discrimination in all its forms, has no place within football. #NoToRacism", UEFA said in a Tweet.
In "an exceptional basis", UEFA decided after discussion with both clubs to have the remaining minutes of the match played on Wednesday with a new team of match officials. The kick-off has been set at 18:55 CET.
Source: Fox sports, UEFA