About 79 Kenyan students have managed to be safely evacuated from Ukraine following the Russian Invasion.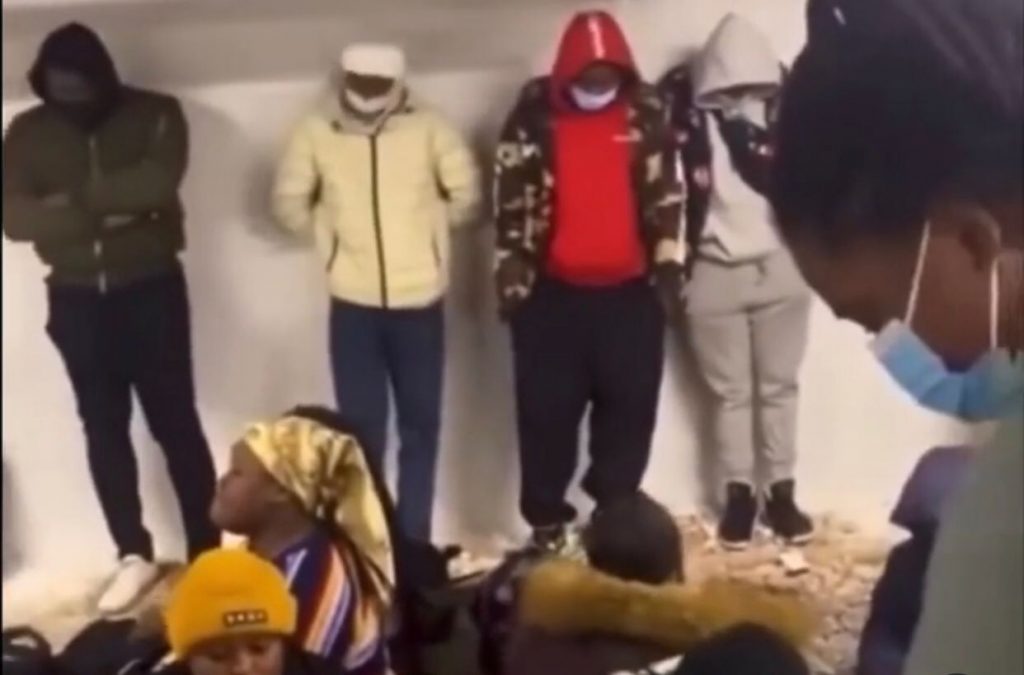 The Kenyan government said that one student had already arrived in Kenya, 74 others are in Poland, two in Romania and two are in Hungary.

Authorities are coordinating the evacuation of African students from Ukraine from various cities as others are blocked from leaving.
The Standard wrote that the ministry had said, "We wish to inform you that so far all registered Kenyans in Ukraine are reported safe.  On February 24, 2022, a WhatsApp group "Kenya Evacuation" was created and was joined by approximately one hundred (100) Kenyan students."
Four Kenyan students have expressed no interest in leaving Ukraine, citing personal reasons.
Kenya's Honorary Consul in Kyiv said it was coordinating the evacuation of Kenyans still stranded an encourages them to contact the Consul through the email ak@kenyanconsul.com.
Amid cases of Africans experiencing being barred from getting onto trains and buses at the Polish border, the AU condemned such behaviour citing that it is a breach of international law and racist.
READ MORE: Ghana welcomes home first batch of students evacuated from Russia-Ukraine invasion

Russian invasion of Ukraine, African students abandoned by Embassies complain of racist treatment
The body issued a statement urging all countries to adhere to and respect international law. We wrote about it here: AU condemns ill treatment of Africans trying to flee Ukraine.
Several videos and testimonies have been shared online that highlight the kind of treatment that is going on in Ukraine with reports that Africans are singled out for unacceptable dissimilar treatment.
Currently, Russia continues it's attack with no signs of stopping the invasion on Ukraine.