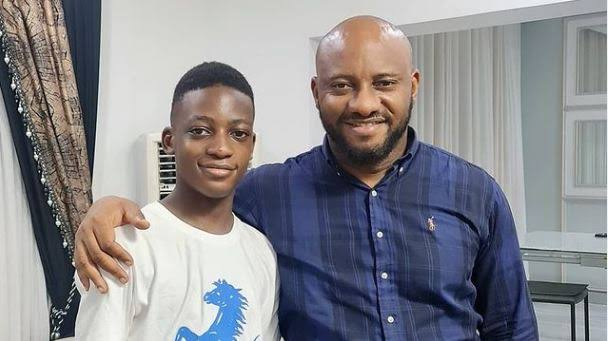 Nollywood news. Nollywood actor Yul Edochie has reportedly lost his first son Kambilichukwu Edochie. It was gathered that Yul's first son was rushed to the hospital after falling unconscious.
The son died two months after Edochie celebrated his 16th birthday with his wife, Mary Edochie.
Yul, on January 4, celebrated his (son's) birthday via his Instagram handle, saying, "A very happy 16th birthday to my first son, Kambilichukwu Leo Yul-Edochie. May God lead and protect you always. With many more happy years. Daddy loves you."
READ MORE: Nigerian artiste Davido's son dies aged 3 – the cause of death is tragic
According to Vanguard, Yul's first son died after he was rushed to the hospital when he fell unconscious.
A family member also confirmed the news of Kambilichukwu Edochie's death saying: "After his exam in school, he joined his mates to play football and he developed a seizure and was rushed to the Mother and Child Hospital. All efforts by the doctors to resuscitate him proved to not be fruitful."
Yul, the last child of veteran actor, Pete Edochie, married his wife, Mary, at 22 after they both dated for six years. He followed in his father's footsteps and debuted in the movie industry a year after his marriage.
READ ALSO: Nollywood star Yul Edochie takes son to church for dedication while still facing backlash over 2nd wife