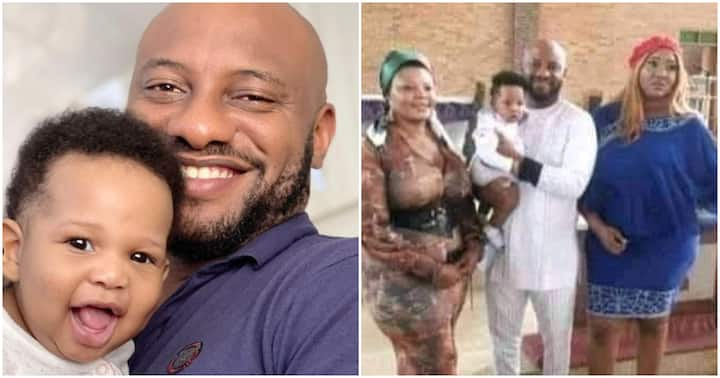 Nigerian actor Yul Edochie is facing backlash over taking his son, whom he had with his 2nd wife, to church for dedication despite causing a stir on social media with her reveal.
The Nollywood star has been acting very unbothered over the matter which has been a topic of conversation for the last two days soon after he revealed his second wife and son to the public.
Mr. Edochie looked happy in a photo holding his son (Dike) while mother, Judy Austin, and another unidentified woman flanked him on both sides during the dedication.
In the photo, Yul held his son with a huge smile on his face as Judy and another woman posed next to him.
READ ALSO: Nollywood actor Yul Edochie wants to be Nigeria's president
Here's what Nigerians have to say about Yul Edochie's 2nd wife, and son:
'I mean he has to stand by his child sha…but he can do that without marrying her.'
'See that him second wife sha, she no dey happy for that picture.'
'The boy is almost 5 months and the 1st wife found out the truth from social media…. Hooonoooo. This is too much to bear.'
'Blacklist the church.'
'Let these guys have the peace they deserve Abeg'
'If shameless was a person'
The Nollywood actor posted on his Twitter in respect to the many vicious comments: