Ugandan activist Stella Nyanzi has fled to Nairobi, Kenya to seek asylum citing political persecution back home.
Stella Nyanzi is a Ugandan medical anthropologist, feminist, queer rights activist, and scholar of sexuality, family planning, and public health. She was arrested in 2017 for insulting the Ugandan president, referring to him as "a pair of Buttocks."
Dr Nyanzi ran for Kampala Woman MP seat in last month's general election.
The long-time critic of Ugandan president Yoweri Museveni arrived in Kenya by bus, and is now seeking political asylum. She is said to have crossed the Uganda-Kenya border in disguise to avoid security agents from identifying her.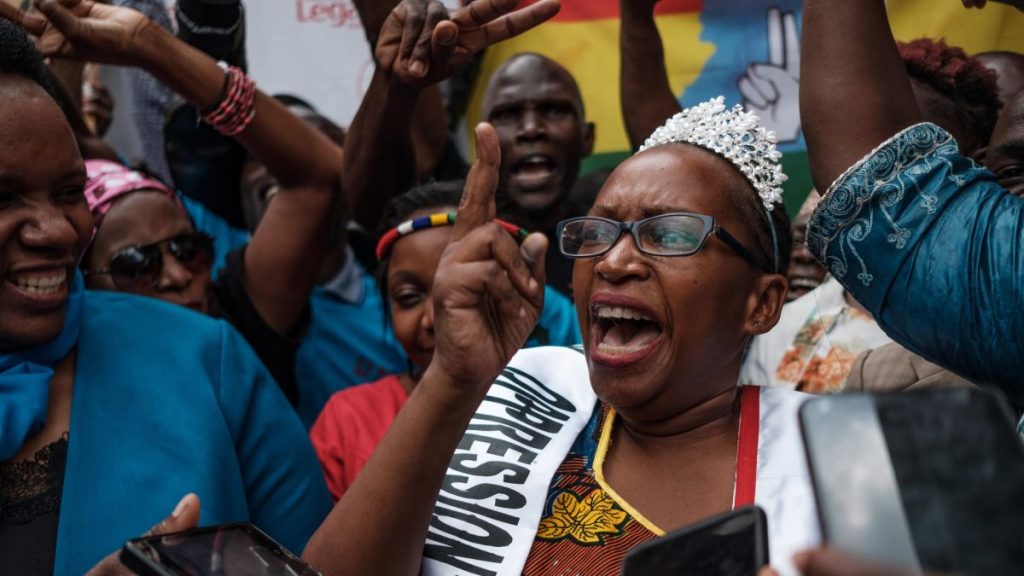 "Abductions and detentions of political actors were getting closer to me; my children have been targets of police trailing. I just left prison in February last year and I don't want to go back," Dr Nyanzi said in a telephone interview.
At the time leading to the January 14 elections in Uganda, Dr Nyanzi was arrested and charged with disobeying COVID-19 rules.
READ MORE: Ugandan elections: Nigerian lawyer, Femi Falana, files complaint on Bobi Wine's unlawful detention
Leading opposition candidate Robert Kyagulanyi, popularly known as Bobi Wine termed the elections fraudulent. He spent 11 days under house arrest against his will after the January 14 elections, before the high court ordered the security forces to withdraw from his property. We wrote about it HERE>>.
During her visit to Kenya then, Dr Nyanzi met Suba North MP Millie Odhiambo, activist Boniface Mwangi and Boniface Ogutu Akach, the convener of Kondele Social Justice Centre in the Lakeside city of Kisumu.
There have been similar instances in Africa where public figures had to seek asylum in foreign countries for fear of their lives.
Across the border, Tanzanian ex-MP Godbless Lema fled to Kenya with his family to escape what he termed as threats to his life, before Canada granted him asylum.
Tanzania opposition leader Tundu Lissu, who rejected the election results, has sought refuge in Belgium.
Source: eastafrican.co.ke, kahawatungu.com, Afronews.de