The Nigerian socialite, Pretty Mike, caused a scene at a wedding recently when he showed up with his 6 pregnant women all dressed in grey matching attire, all pregnant. The children were all his, he proudly claimed.
The father of the children came dressed in an all pink suit with his wives accompanying him and he would not hesitate to show all of them affection and appreciation at the same time.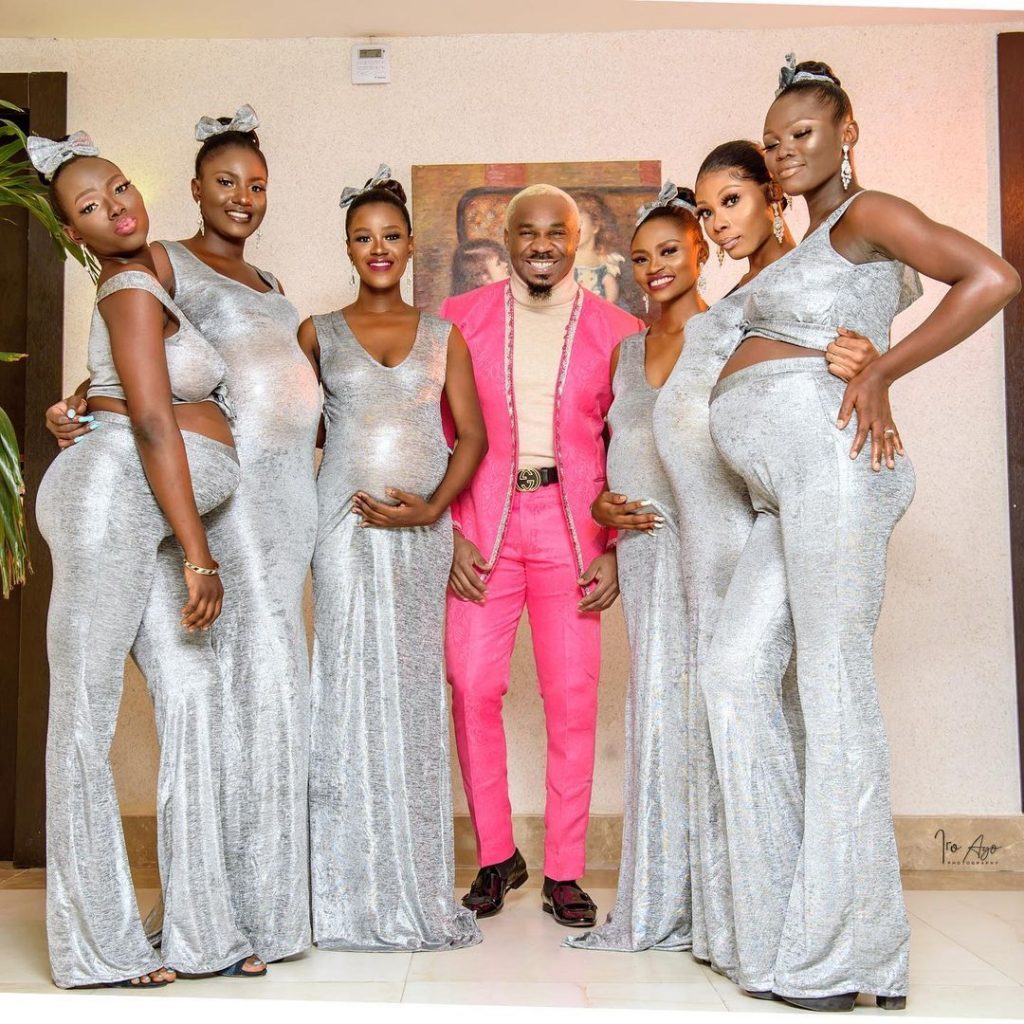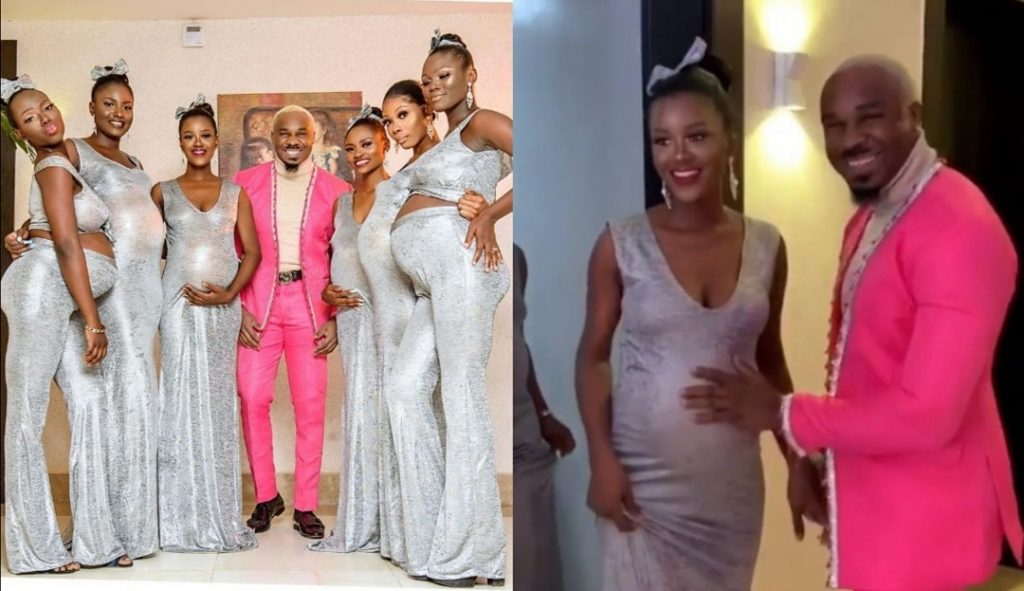 Mike, was seen in one of the videos that trended, welcoming the women from an elevator while kissing and touching their bump, before he made it to the wedding grounds with them.
Pretty Mike even went ahead and  posted the pictures of the 6 pregnant women on Instagram and wrote: "PM and his future mothers of his six babies … no movie trick, we just live our best lives."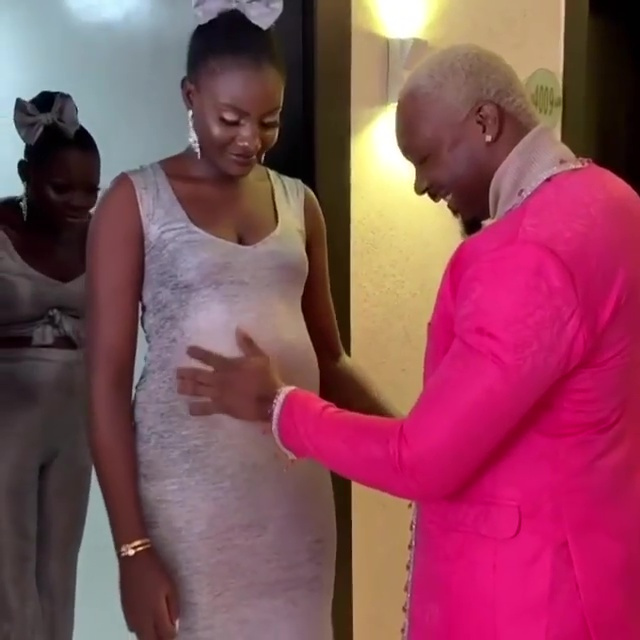 The main actors of the wedding, the "Nollywood" actors Uchemba Williams and Brunella Oscar, were not particularly pleased that someone was causing more spectacle at their wedding than they were themselves.
Pretty Mike got angry comments in which he was accused of staging himself at the expense of others. Someone wrote: "That's one reason I need a strong military presence at my wedding. You won't disturb my special day. "
Source: BLICK.CH